You probably don't realise it, but a big four-stroke single is what you need in your life right now and the AMC version is pretty damned handsome.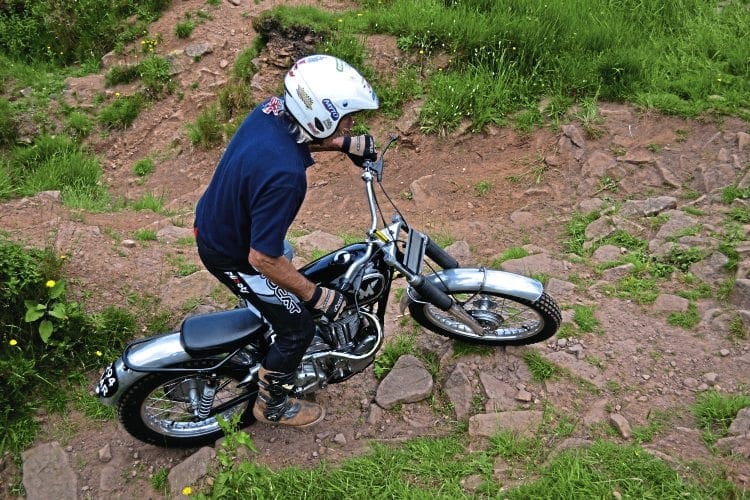 Surely everyone must know the story of how the upstart lightweight bikes came along in the Sixties and knocked the big bangers off their seemingly unassailable perches? Yes? No? Well, it wasn't quite like that as the smaller bikes had been there and thereabouts for a few years, and in the end it was the foreigners who did it for all the British machines and relegated them to the sheds and outhouses before the pre-65 movement took hold.
Nor indeed were the riders of the bigger bikes blind to the need to carve an ounce or two off their machines, and Gordon Jackson's legendary 187 BLF SSDT winning 350 AJS was reckoned to be, at 225lb, lighter than a C15 BSA.
When someone builds a bike to use in pre-65 trials, it is rarely a catalogue correct model. In actual fact, to ride a catalogue correct bike in modern pre-65 trials would be an achievement in itself. Rather it is the works machines which are looked at, which is all well and good, but even in the day not everyone could handle works machines.
There is a famous tale of one trials superstar trying Gordon Jackson's super trick short stroke bike and declaring it 'unrideable', yet Jackson won on it. Hand-built for the Kentish lad's style, AMC realised few riders had Jackson's skill and instead carried on with the long stroke model.
Read more in the Spring 42 issue of CDB – out now!
Enjoy more Classic Dirt Bike reading in the quarterly magazine.
Click here
to subscribe.
Comments
comments