When building a Pre-65 trials bike, a Velocetteengine perhaps isn't thefirst which springs tomind as a starting point.
Words and pics: Tim Britton
Anyone who has ridden at or been to either the Pre-65 Scottish or our CDB Northern British Bike Championship trials will have seen Chris Haigh's superb Velocette.
In a scene where excellent preparation is the norm, Chris's bike takes things to a new level and it is a level we should all aspire to.
That aside, in the trials world Velocettes aren't all that common, though thanks to Chris and one or two others in the Huddersfield Falcons club there's now more of them out there.
CDB got the chance to have a close-up look at Chris's interpretation of a Velo trials bike and for good measure Paul Jackson was persuaded to bring his MOV and MAC along too.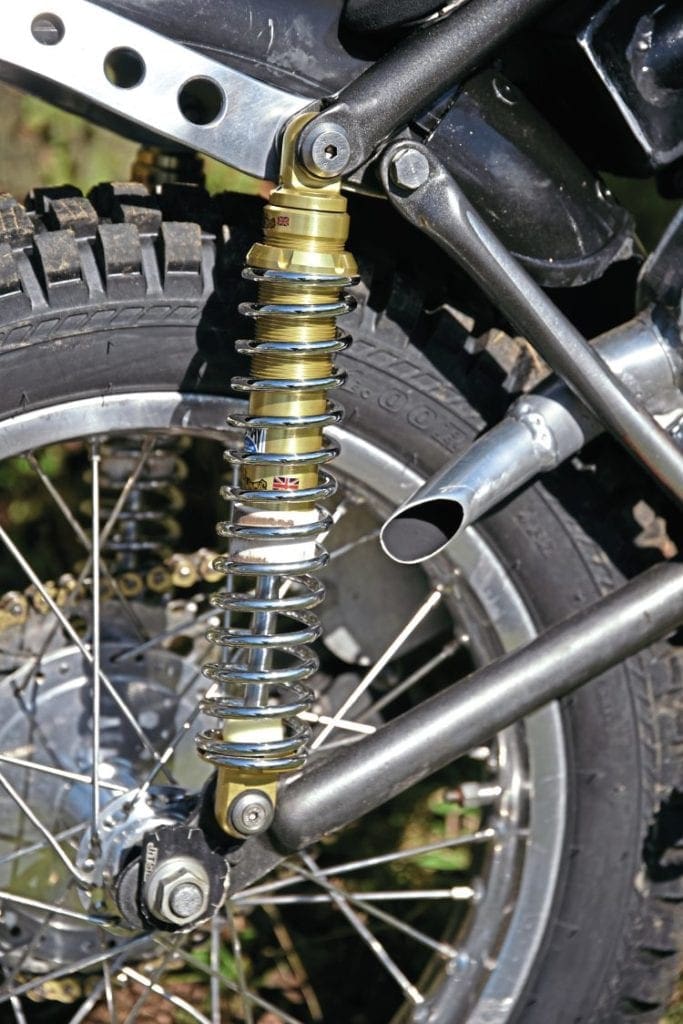 The basis of Chris's bike is one of Paul Jackson's HT Ariel replica frames, which carries the oil in the frame tubes, thus saving the weight of an oil tank.
Weight saving is an important consideration for any trials bike but more so with something using a separate engine and gearbox and a close inspection of this Velocette shows that not only has weight saving been attended to but there's meticulous attention to detail too.
Given Chris's occupation as an electrical automation engineer it is perhaps understandable attention to detail is second nature to him.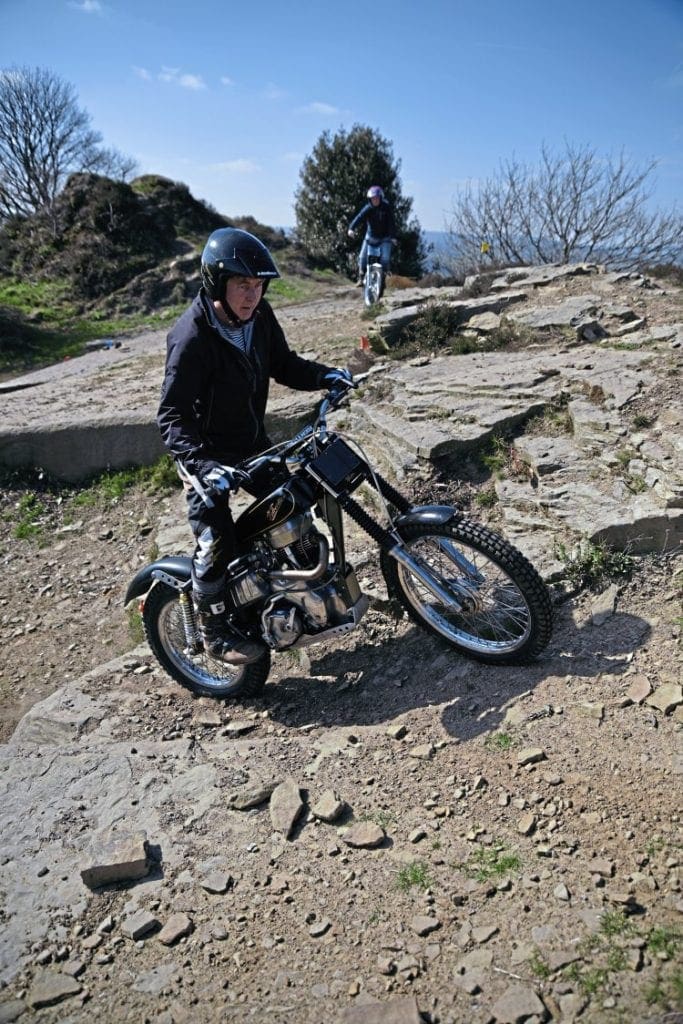 Before delving into the bike in depth, I wanted to know how come Velocette power – in this case a 350 MAC – was chosen as his starting point when building this bike.
It seems the Swallow family were to blame and early experiences of seeing Velocettes being used by the likes of fellow Huddersfield Falcons club member Bill Swallow made an impression on the young Haigh.
Even in the off-road world we know Bill Swallow to be a pretty outstanding racer with nine Classic Manx GP wins to his name, but slightly fewer will know Bill is also a handy trials rider and started in motorcycle sport in the feet-up game. The Swallow influence goes a little further too, as the engine and front forks of this bike originated with Bill.
Of 1958 vintage the MAC engine has been fully rebuilt and is reasonably stock inside. "The only serious modification," says Chris, "is I've bored it out to use a Velocette plus 20 piston as the alloy barrel was worn."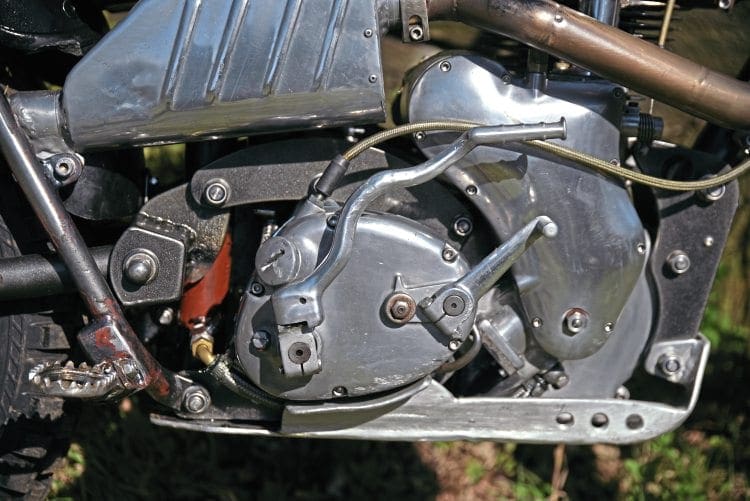 He continues with: "the MAC is a decent engine for trials as it's a tourer not a racer so the cams are pretty much what's needed for the right performance."
The MAC is quite a tall engine with a 96mm stroke, by comparison the later Viper 350 is more sporty and its 86mm stroke revs easier.
Anyway, the MAC is what's in here and outside the engine is a little more out of the ordinary, originally it would have used a magneto for ignition and it is possible to have magnetos rebuilt but there are also alternatives to use these days.
Such an alternative is the BTH electronic magneto which is effectively a generator powering a coil – 'coils' if you've a twin – and it's fit and forget… except if you're an electrical engineer by trade.
Read more and view more images in the Summer 2019 issue of CDB – on sale now!
Enjoy more Classic Dirt Bike reading in the quarterly magazine.
Click here
to subscribe.
Comments
comments