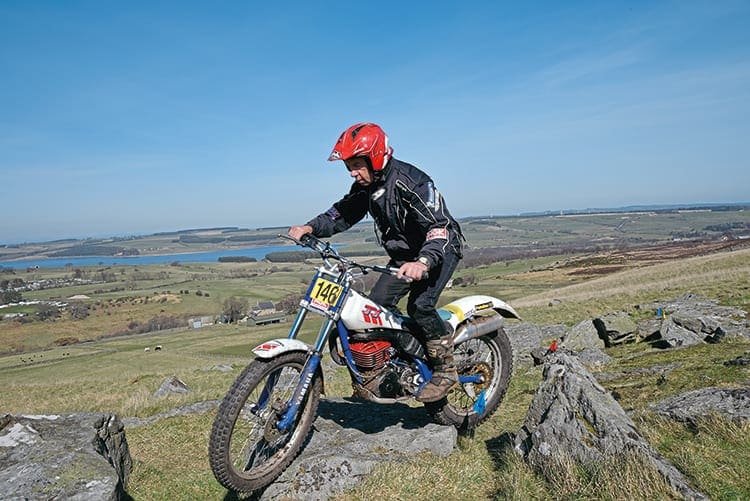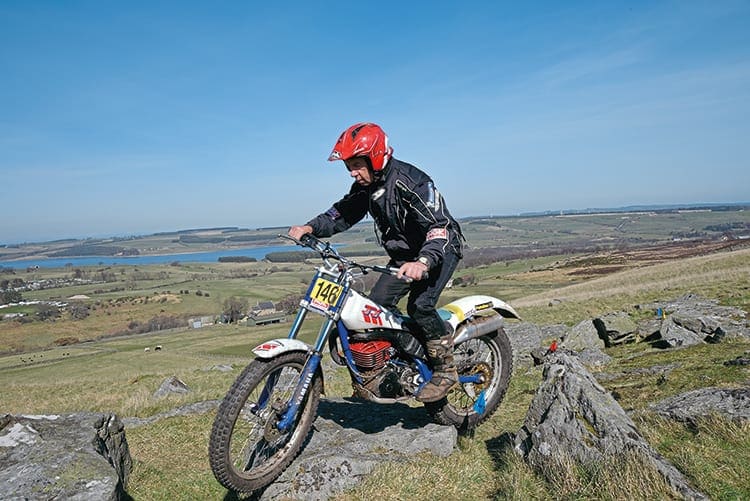 Latest news from the Kia-backed National Twinshock Trials Championship series is the first round will be right on the rear wheel of the Classic Dirt Bike Show in February.
Since its launch just a few years ago this series has attracted the best in twinshock, Britshock, historic Spanish and air cooled mono trials bikes on to courses up and down the country. No club can run more than two rounds in succession. The series awards will be presented at Telford.
The first round will be organised by the Aqueduct club, but at a new venue.
Details are at: www.twinshockchampionship.org.uk
2018 organisers
25/2 Aqueduct Classic
25/3 Castleside Trials
22/4 Scunthorpe MCC
20/5 Manchester 17 – NEW club and venue
17/6 Spen Valley Motorcycle Club
22/7 Nene Valley MCC
16/9 Torridge & DMCC – NEW club and venue
21/10 Central Wales Auto
4/11 Hillsborough MCC
Read more news in the Spring issue (No.46) of CDB – out now!
Enjoy more Classic Dirt Bike reading in the quarterly magazine.
Click here
to subscribe.
Comments
comments