It seems like an awfully long time ago since the last edition of the magazine in February, which we were all reading as everyone gathered at the International Centre at Telford for the Hagon sponsored Classic Dirt Bike Show.
Spirits were so high, as all the stands were mobbed with enthusiastic riders, club members and the general public.
Nobody could have envisaged the devastation a month later as Covid-19 hit these shores, with infections and sadly loss of life, and the inevitable lockdown of the country with bans on mass gatherings.
The first event to suffer with cancellation was the fourth edition of the Drumlanrig Festival of Motorsport run by the Galloway MCC, due to be held in June, as the estate halted all events until at least July.
The good news is that the club have booked the same weekend in June 2021 and all the 280-rider entry has now been refunded. The club had massive plans for this event, having secured extra funding to make it like a mini Goodwood event.
Then as the ACU, SACU and the AMCA halted permits for all events, the Toughsheet National Twinshock Championships also lost their first three rounds of the popular series, at Polesworth, The Grange and Bevercotes.
Whilst the rest of the seven round series is also under review, it is debatable as to whether any of the rounds will be run unless a vaccine emerges, or there is a relaxing of the current rules.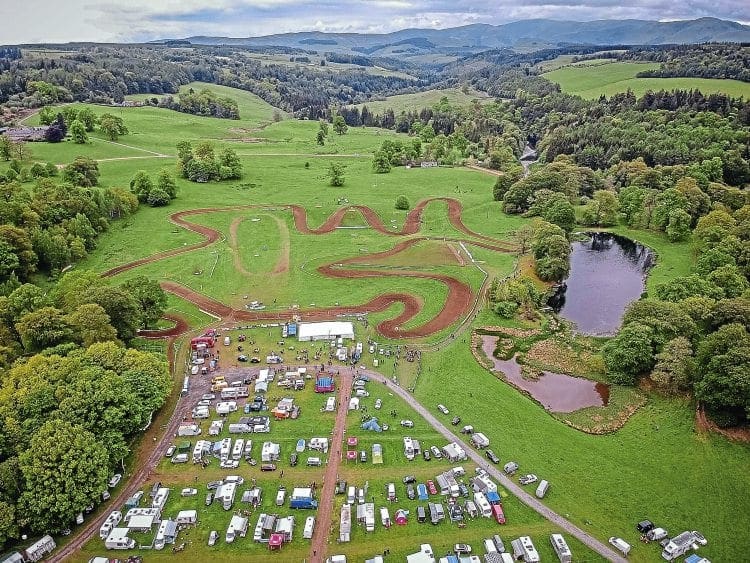 Should none of the events be run in 2020, the committee has decided that the registrations will either be rolled over to 2021, or you can request a refund by messaging Geoff Shuttleworth.
Cumbria Twinshock are also worried that the King of the Castle at Farleigh, in July, may become another victim of the outbreak, although they have said that a later date may be an option should there be a need to cancel in July.
One thing is for certain, should we ever get the go ahead to resume our hobby in 2020, my guess is that there will be an awful lot of riders wanting to take advantage.
And when we do get going again, please make sure that you support all the businesses that have supported us over the years, as they will need all the help they can get to keep afloat.
Read more News and Features online at www.classicdirtbike.com and in the Summer 2020 issue of Classic Dirt Bike – on sale now!
Enjoy more Classic Dirt Bike reading in the quarterly magazine.
Click here
to subscribe.
Comments
comments