As CDB isn't a monthly mag, rebuilds happen at a glacial pace,so we've changed things about this time…
Words Tim Britton and Jerry Thurston Pics Tim Britton, Fiona Watson and Jerry Thurston
Meet Jumbo
An evening or two rooting through the pile of bits to check what was missing or damaged revealed that the catalogue of horrors was a relatively short read.
In the worst condition was the magnesium clutch case, which had been holed and repaired with some sort of plastic stuff and I'm hoping it can be fixed with specialist welding.
Lesser problems include a damaged front brake torque arm, a poorly repaired alloy swinging arm and a mudguard securing boss in the frame that has been badly drilled out.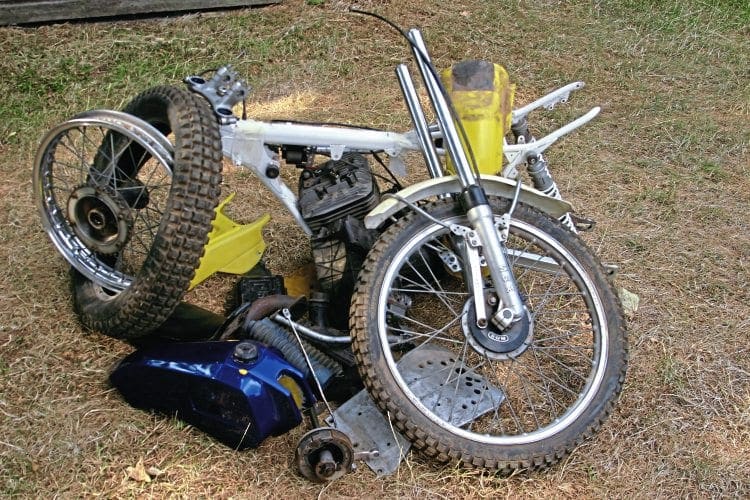 I'll replace all the fasteners as a matter of course and it'll need consumables like a chain, but these are generic and can come from anywhere.
I was far more concerned by any SWM specific bits that might be missing, although I checked it was reasonably complete when I bought it, I had never seen a SWM before and I had no idea what was right and what was not!
However, some luck was on my side it seems, as the only major part missing was the rear brake lever, although it was slightly annoying when it turned out that the front mudguard stays and the mudguards were incorrect too.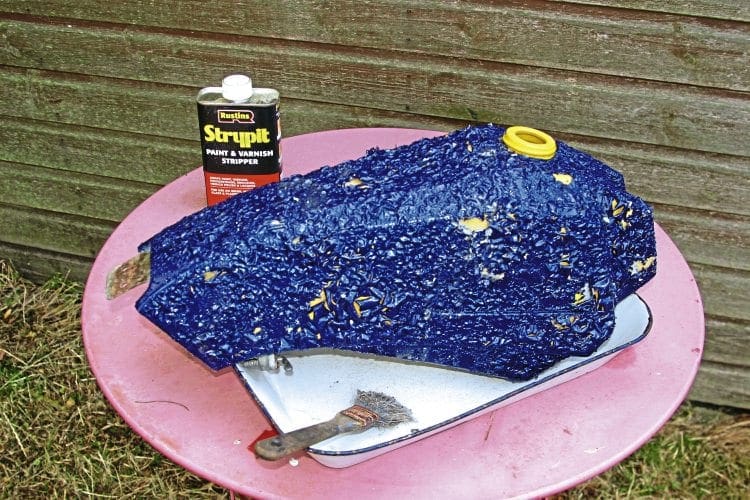 Jumbo's history is that it was UK-registered in 1984, it was one of the original imports and had been in Oxfordshire all of its life.
The previous owner told me that he had bought it 21 years ago, he had ridden it 'a bit' and then took it apart for a restoration and never put it back together.
Eager to add some more history to this, while going through the parts I kept an eye open for anything that might give me more of a clue to what it might have done.
Alas, I didn't find interesting paint blobs on any of the components, lock wire holes, or indeed anything to indicate that it had done any sort of higher level competition.
The frame and rear springs had been powder coated in white when they should have been a rich metallic blue colour and, even worse, the originally cheerful yellow fuel tank and side panels had been sprayed metallic blue.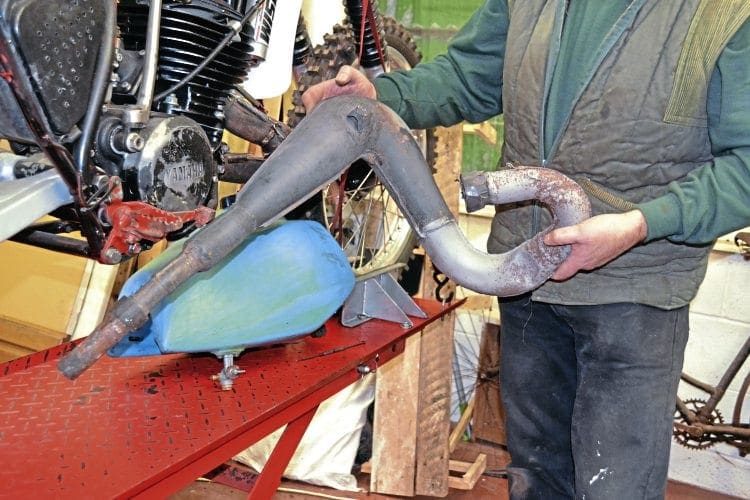 Ironically, the colour chosen was almost a perfect match for what would have been the original frame colour, but as I want to bring it back to its 1984 yellow and blue glory, it's going to be a wholesale colour change for this one.
Read more and view more images in the Summer 2019 issue of CDB – on sale now!
Enjoy more Classic Dirt Bike reading in the quarterly magazine.
Click here
to subscribe.
Comments
comments