There has been at least some progress in the workshop with our collection of machinery.
Words: Tim Britton
Jerry's Jumbo
Jerry's rolled up his sleeves and is pushing on to reach rolling frame stage with the SWM and so far he's more than pleased with the results.
Over the last few weeks, as I have continued with the SWM restoration, my mood has swung from cripes what-have-I-done when I find yet another problem, to ridiculous optimism when I work out how to solve it.
Of most concern was the holed primary chain case and the fact that it was a thin casting was bad enough, but it being made of magnesium only made matters worse.
I thought it was scrap but J&S Engineering of Colwyn Bay obviously thought differently. I sent them pictures and expected them to tell me the bad news, but no.
They said send it up and they would sort it out and they did! Their chap is obviously a magician – just a couple of coats of paint and it looks great.
My initial wants list has grown slightly as I have realised the front mudguard stays and the handlebars are wrong. Otherwise I've been lucky as considering the machine had been in bits for 20 years, very little had been lost.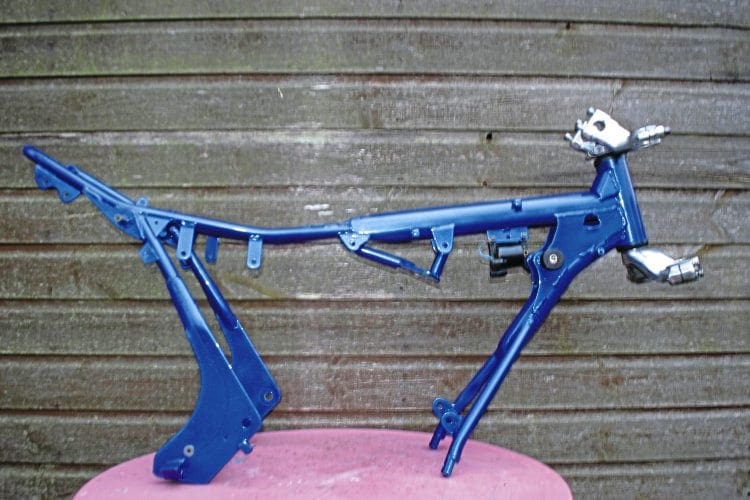 With part two of the wants list compiled, getting the SWM down to bare frame ready for colour proved to be laughably easy.
First though, I test fitted a good second-hand bash plate and gave it a few tweaks for the perfect fit.
This is best done before the frame is restored rather than repeatedly offering it up to a beautifully finished frame.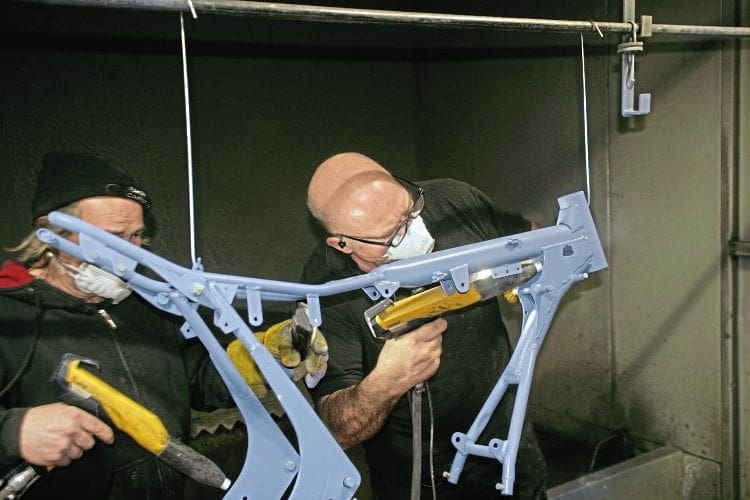 That completed, I made a new rear mudguard mounting boss to replace a damaged one and sent the frame off to have it welded in, also asking the welder to layer some braze into scars where somebody had been heavy handed with a grinder while removing the brake lever bolt.
Having the frame repaired and ready for refinishing was a massive turning point and a huge psychological boost, but now the re-build proper starts.
Read more and view more images in the Autumn 2019 issue of CDB – on sale now!
Enjoy more Classic Dirt Bike reading in the quarterly magazine.
Click here
to subscribe.
Comments
comments