The lighter the bike, the easier it is to ride – the CDB pre-60 MXer sheds more pounds.
Words and pics: Tim Britton
There are a number of ways to reduce the weight of a typical British road bike if it is going to be used in off-road sport.
The easiest way is to pull the engine and gearbox out and slot them into a better frame, but not everyone wants to do that.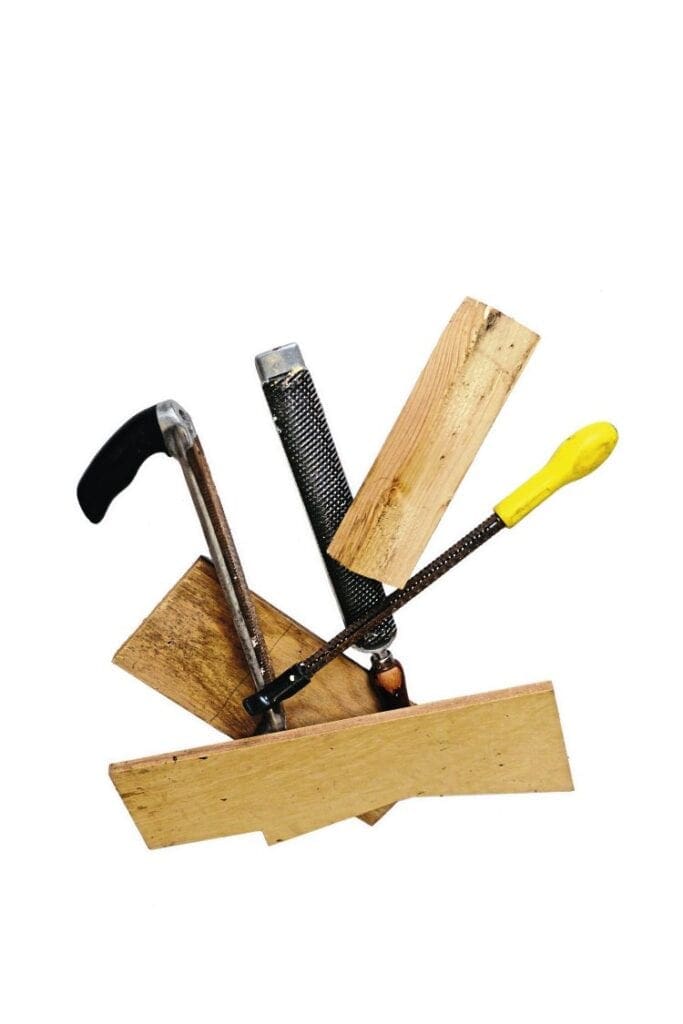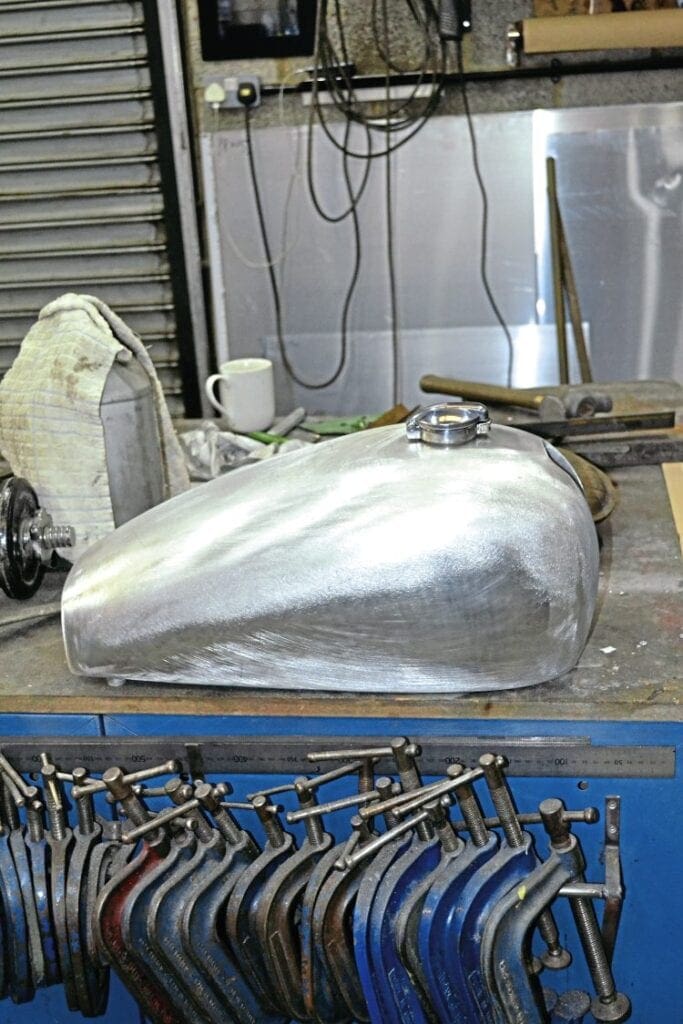 Obviously, alloy rims, smaller hubs, alloy mudguards and removing the lights all contribute to shaving off the pounds.
Doing this got the CDB 650 Triumph down to 345lb, but there was still a way to go and much more potential to lose more weight.
The tanks – oil and petrol – were still steel originals and as such quite heavy, so the answer was to have alloy ones in their place.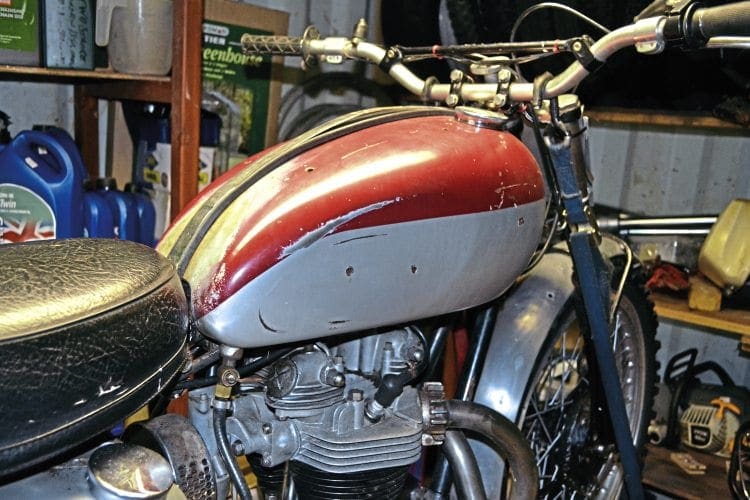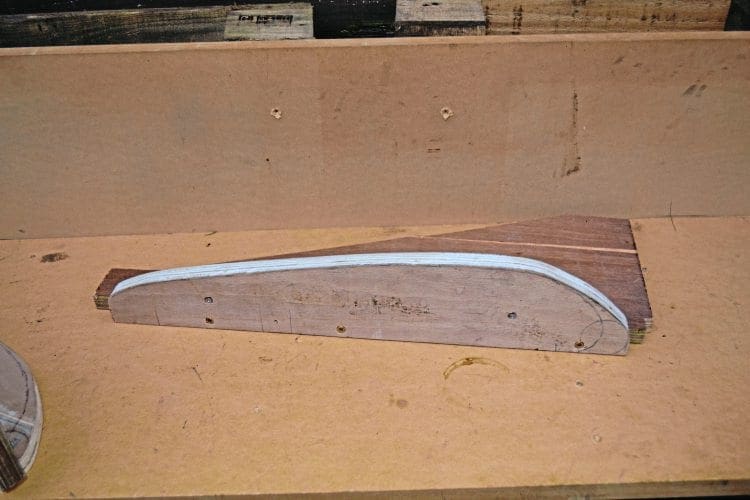 Problem being all the ones I saw were not quite right for a pre-unit Duplex Triumph frame.
Actually, no one really expects to use such a frame in competition any more but our archive has a nice photo of John Giles airborne on just such a bike. Close inspection shows the tank is much smaller than the one on our Triumph.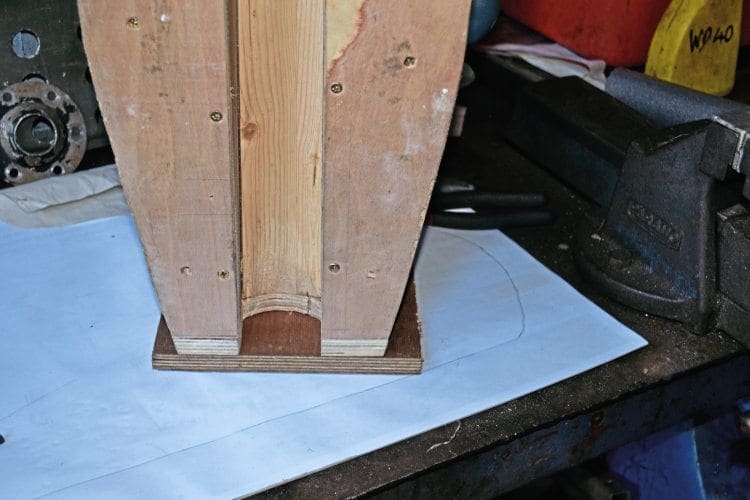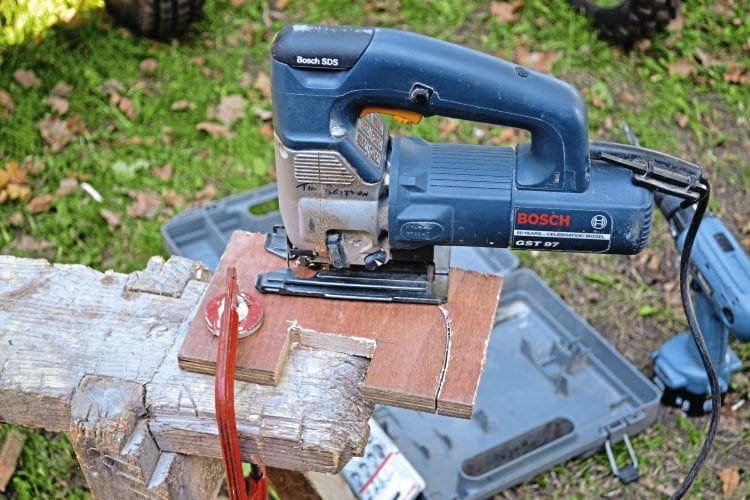 A word with John brought the information it was a US competition tank – an option from Triumph in the early Sixties and rare then… 50 years on the situation hasn't improved.
In the dim and distant past I served a joinery apprenticeship so working with wood isn't a problem, and as the apprenticeship was served in a steel making area it was assumed at some time I would have to make patterns for casting, so making a wooden tank former was an easy option.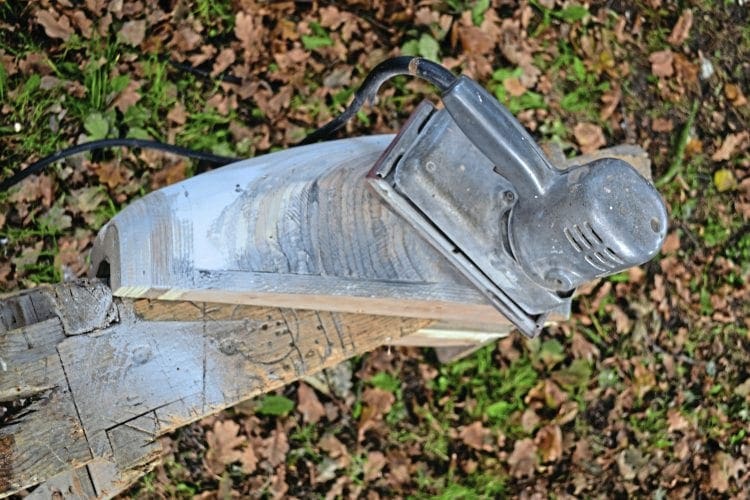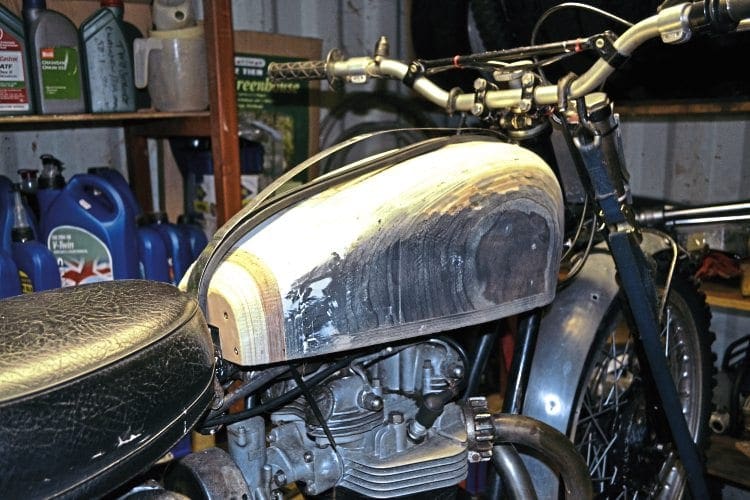 This isn't a difficult process, time consuming by hand, but not difficult.
Essentially it is screwing a load of bits of wood together and carving them to shape with a few basic hand tools such as a surform, block plane and a sander.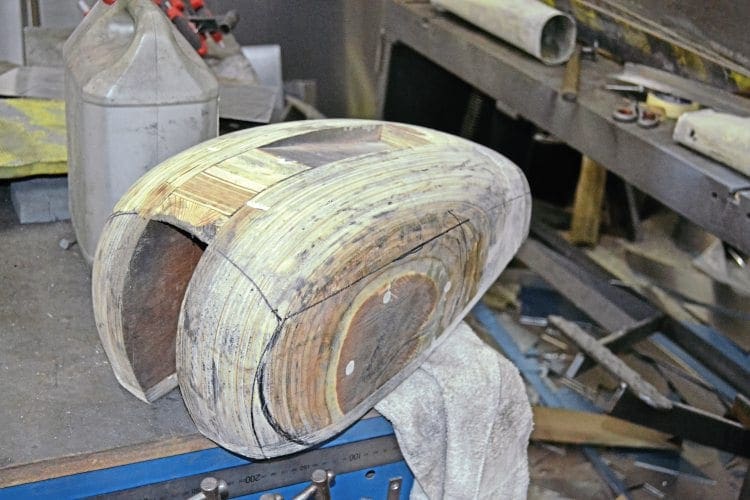 I guess these days rapid profiling and that brilliant new thing – 3D printing – could make a former too. The idea is a panel beater has something to work to.
The tank buck was offered up to the frame regularly, until the shape was to everyone's liking; it is amazing how even a few millimetres off here and there can alter a shape drastically.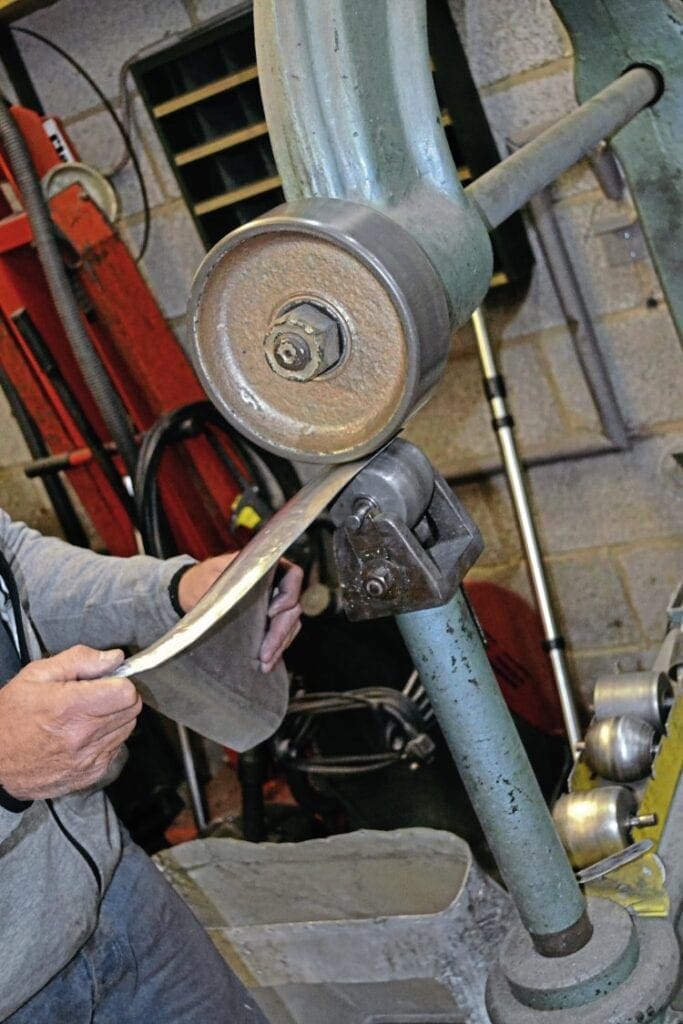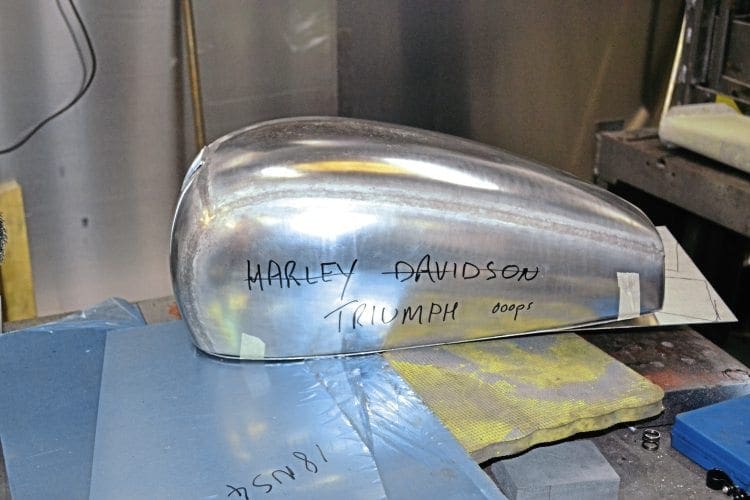 Once it was right we nipped it off to a lad who knows a thing or two about making things in aluminium and let him loose. The result is very nice and now there is more steering lock too.
Why do it?
A smaller, lighter petrol tank will allow more steering lock to be used and the rider to be able to clamber around the bike a bit more. Plus a few pounds shaved off the all-up weight isn't a bad thing. Making a custom tank means more personal input into your bike too.
Difficulty: 3/5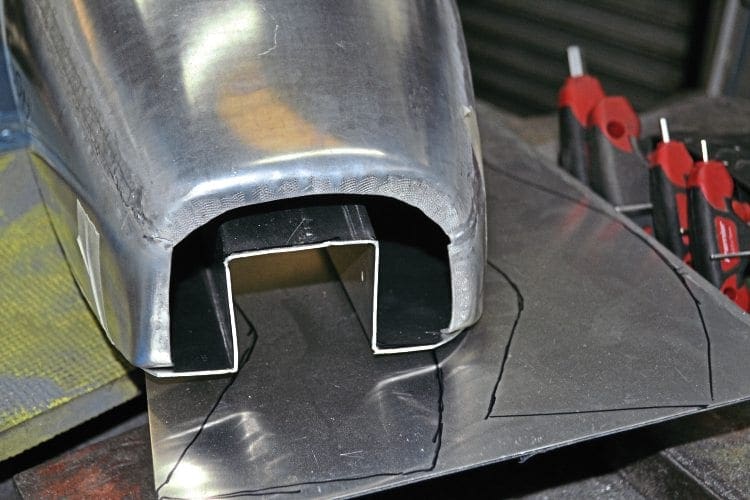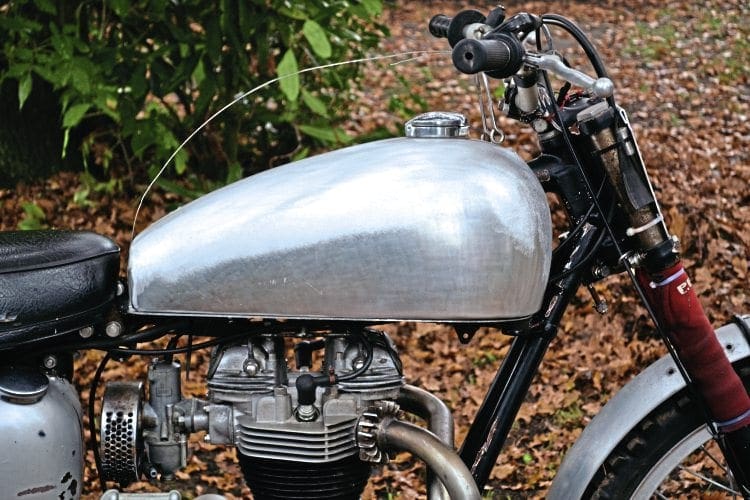 Resources
A drill, saw, screwdriver, surform, plane, English wheel, aluminium welder, Monza cap, creative thinking.
Supplier
Tank makers advertise with us, also pattern makers, rapid profilers etc.
Read more News and Features online at www.classicdirtbike.com and in the latest issue of Classic Dirt Bike – on sale now!
Enjoy more Classic Dirt Bike reading in the quarterly magazine.
Click here
to subscribe.
Comments
comments