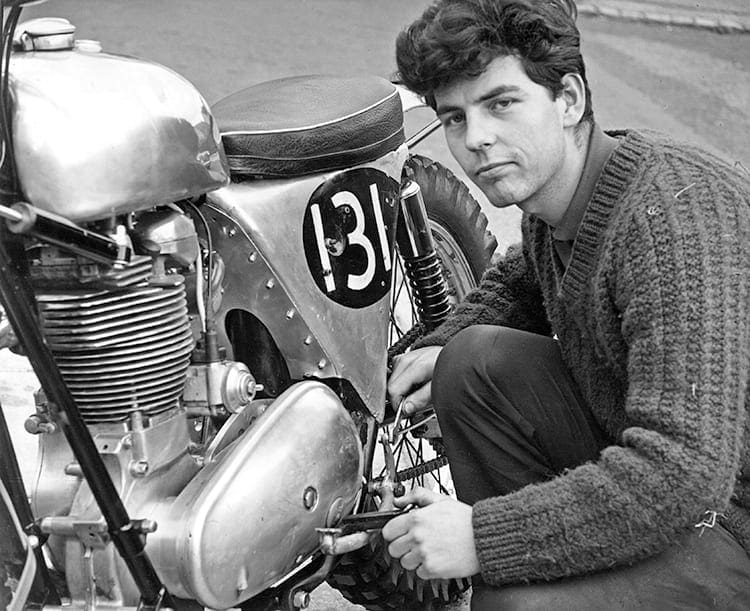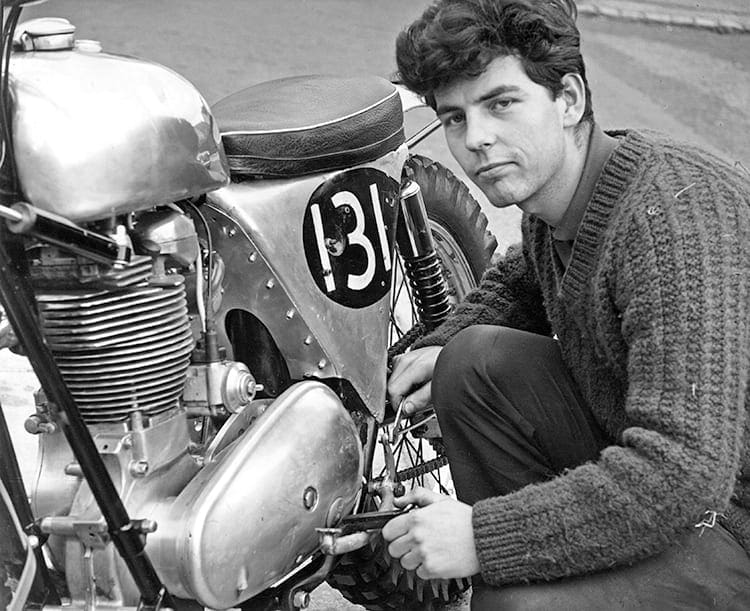 The way of the magazine world is fascinating in many respects, especially where an archive is involved. Here at Mortons the archive is probably the company's most valuable resource and also its most enticing department. You see, going in to search for pictures involves looking through boxes of images and magazines too. That's when things innocently change the course of a search. Take this Velocette-based scrambler for instance – there I was, looking through boxes for, of all things, a Panther sidecar outfit when the photo of the young lad checking his rear brake fell from the folder.
Clearly working on a scrambler and a pretty neat looking one too, interest was piqued. The information on the rear of the image showed it entered the MotorCycle editorial offices in September 1964, and hauling out the back issues revealed the picture was one of five used in a feature on the bike.
First of all, the young lad – Mike Winwood – was making a bit of a name for himself in the West Midlands, with several wins, seconds and thirds in the two months since the bike was ready to race. The pictures accompanying the article showed what a neat motorcycle this actually was and while labelled a 'special' there are different levels of special. This proved to be very special indeed.
Read more in the Autumn issue (No.44) of CDB – out now!
Enjoy more Classic Dirt Bike reading in the quarterly magazine.
Click here
to subscribe.
Comments
comments