Though still fielding machines based on production bikes, the UK team for 1966 had some good kit.
To perform well on the world stage was always the aim of the UK's motorcycle industry throughout its existence and the International Six Days Trial was tailor made for this purpose. When it was launched in 1913 the idea behind the event was to showcase what ordinary, or lightly modified machines could do and as such our home industry embraced it.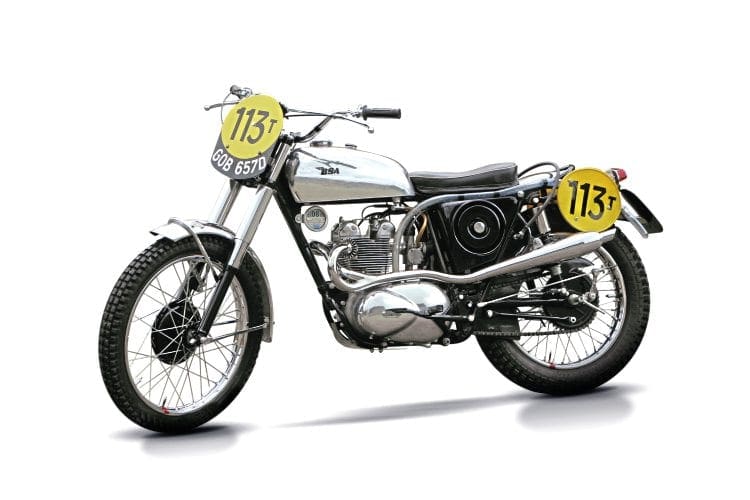 Gradually though, the focus of the two-wheeled world changed and motorcycles became leisure vehicles rather than transport, but the UK industry soldiered on with lightly modified road bikes for the national teams. Or at least they did until the mid-Sixties when things had to change. In effect the home industry was BSA Triumph and it was their supported riders who made up the teams. Good though these riders were, they were often handicapped by their machinery, but they still put up excellent performances.
The thing is, within the industry existed the wherewithal to create machines that could perform well, Jeff Smith for instance was still at the top of the world and for 1966 he was the reigning world champion on a BSA Victor and Triumph's unit twin engine could easily slot into this chassis, as John Giles proved. Why didn't the team consist of bikes built to this ideal? Company politics is why. BSA was not keen to see its chassis fitted with a Triumph engine nor was Triumph all that happy about the suggestion its bikes were inferior to BSA.
Read more in the Spring 42 Issue of CDB – out now!
Enjoy more Classic Dirt Bike reading in the quarterly magazine.
Click here
to subscribe.
Comments
comments