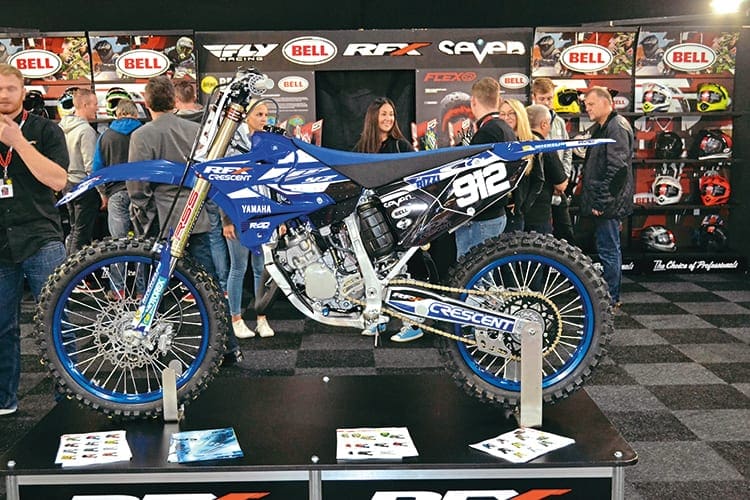 The lead times on a quarterly magazine such as Classic Dirt Bike mean it seems as though we're always talking about what's coming up in our shows world or telling you what's happened by way of a big post-event feature. For this issue it's the former and there are three great shows to talk about.
The biggie for us is the 2019 Hagon Shocks Classic Dirt Bike Show on February 15/16, which will coincide with the 50th issue of Classic Dirt Bike magazine, so we're expecting a bit of a splash there.
Details are scant at the moment as our shows team works flat out, but you do still have two more issues of CDB to enjoy before then so watch out for further updates.
On the start line before then is the 25th Carole Nash sponsored Classic Motorcycle Mechanics Show at Stafford on October 13/14, where we're expecting to have the Classic Dirt Bike Experience with a live trials demo by Owd Codgers and Friends.
This regular feature at the Stafford shows demonstrates the ins and outs of solo and sidecar trials.
Though a more general show, the event does encompass the dirt bike world and while in the CDB Experience you'll find the best of off-road packed in handlebar to handlebar – a wander around the halls will provide some more off-road interest on the club and marque stands.
Following the Carole Nash Classic Motorcycle Mechanics Show is the International Dirt Bike Show. Held over four days, from November 1-4 at Stoneleigh Park in Warwickshire, it has the might of Motul backing the event.
Now, though this show is specifically for the modern dirt bike scene, we know well enough that the off-road world is a pretty broad church and while grandad may be Pre-65 and dad could well be twinshock and Evo, grandson or granddaughter is more than likely fixed in the modern world of trials, MX or enduro.
The show allows manufacturers to display their latest model ranges and the clothing and accessory industry will be there with new kit, discontinued kit and all sorts of tasty bargains available.
Though there are static exhibits, you will find action too, with the regular mini bike GP, motoball competition and quadbike action.
Advance tickets can be purchased online at classicmagazines.co.uk or by calling 01507 529529.
Read more in the Autumn issue (No.48) of CDB – out now!
Enjoy more Classic Dirt Bike reading in the quarterly magazine.
Click here
to subscribe.
Comments
comments