Welcome to Classic Dirt Bike magazine, where we celebrate the best in older off-road motorcycles and showcase those who ride them… both now and back in the day.
In Issue 62 of Classic Dirt Bike magazine, you can expect all of this…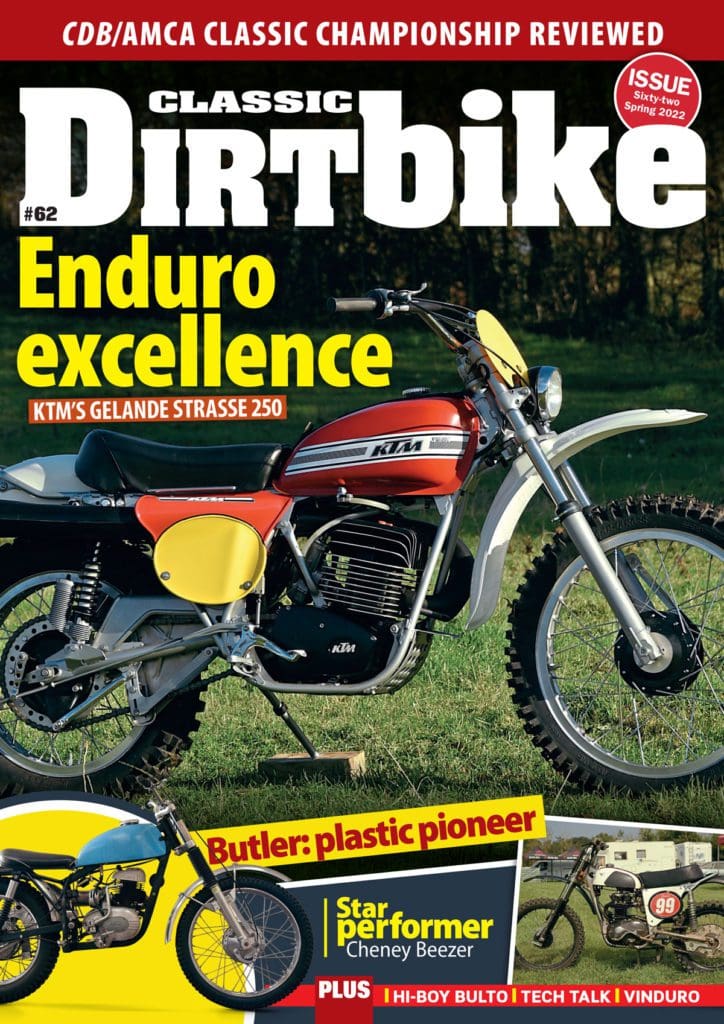 Vinduro action
CDB headed north to try the Vinduro Hare and Hounds… thankfully our photographer managed to avoid pics of the editor in 'action'…
International co-operation
An Austrian machine, restored by an Italian living in England, with parts from the US – no borders with motorcycling.
70, 60, 50 and 40 years ago
We delve into our archive and see what was happening in 1952, 1962, 1972 and 1982. Do you remember? Were you there?
Butler's bike
Forget superior gentlemen's gentlemen in morning suits and think superior motorcycles wearing stylish glass fibre outfits… yes, that Butler.
Article continues below...
Advert
A subscription means you can enjoy all of this, plus plenty of other benefits such as making a major saving on the cover price and FREE postage.
It's quick and easy to sign up and, whether you do it online or over the phone, our team is ready and waiting to get your new deal under way or extend your current package.

Enjoy more Classic Dirt Bike reading in the quarterly magazine.
Click here
to subscribe.
Article continues below...
Advert