I have just read about the IT465 update and the sensible decision to fit new rims to the bike.
Here are photos of my CR250R original DID rear rim and what happened when I removed the spokes.
All it took was a tap with a hammer and the rim sprung apart quite viciously.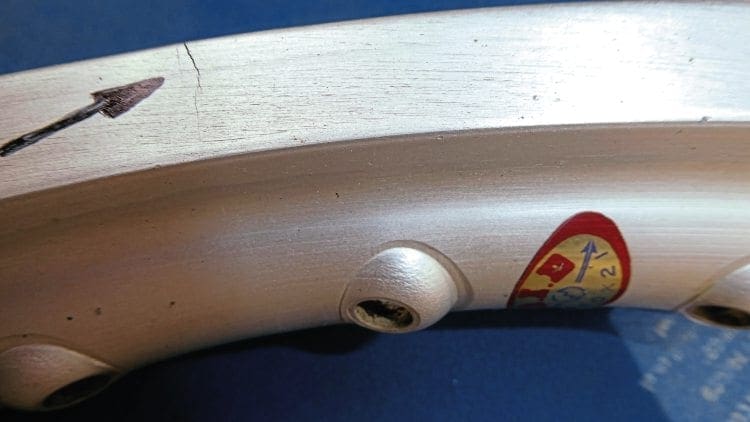 The front rim looked to be in excellent condition until I removed the tyre and rim tape – full of hairline cracks only visible from the inside and if you look closely the hairline cracks are visible without removing the tyre, although they are immediately visible from the inside once you have removed it.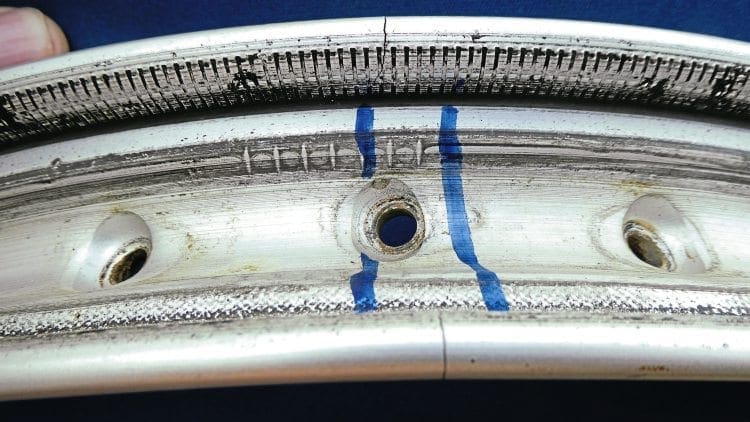 There are six cracks in all and two of them are exactly opposite each other ready to join up in a similar way to the rear rim.
I reckon it was the tyre and spokes that held the rims together, however they are all 40 years old now and have had a hard life.
Steve Parkins, email
Frightening images Steve. As you found on the initial inspection, the rims looked fine. Then I had a closer look when it came to fitting tyres and well, the rest is as you say – Tim
Read more Letters, Opinion, News and Features in the Autumn 2019 issue of CDB –on sale now!