There is something appealing about a bike being just as it finished its last outing, complete with the dings and scratches the competition world thrives on. Antique dealers might describe this as the patina of age, we call it 'life.'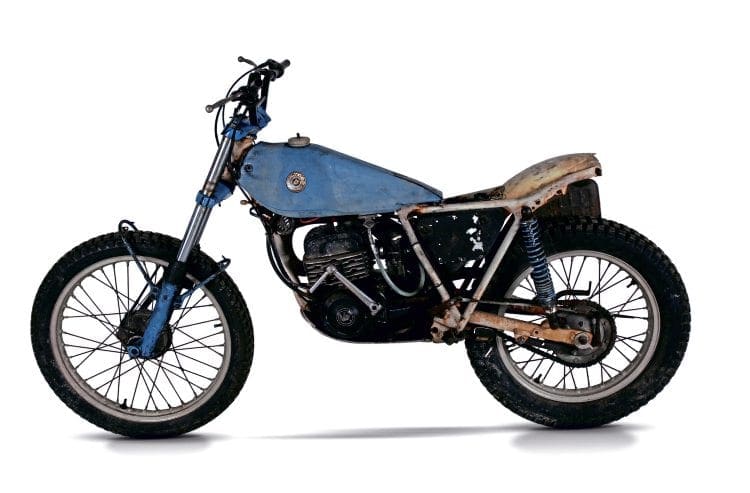 How many readers have gone to look at one thing and come away with something else?
Yeah, we all know that scenario, in my case it was the desire to tweak my one-owner-from-new 250 Sherpa that caused the problem as I was unwilling to cut the original frame so sourced a spare one through one of those internet auction sites.
Turns out Rob, the seller and I were known to each other and the deal was a good one. The frame was hung up on the workshop wall and is still there… Fast forward a few months I was still reluctant to rip the 250 apart so casually mentioned to the frame source if he had enough bits to put a complete bike together. "Leave it with me for a day or two…" he says.
Read more in the Autumn issue of CDB
Enjoy more Classic Dirt Bike reading in the quarterly magazine.
Click here
to subscribe.
Comments
comments