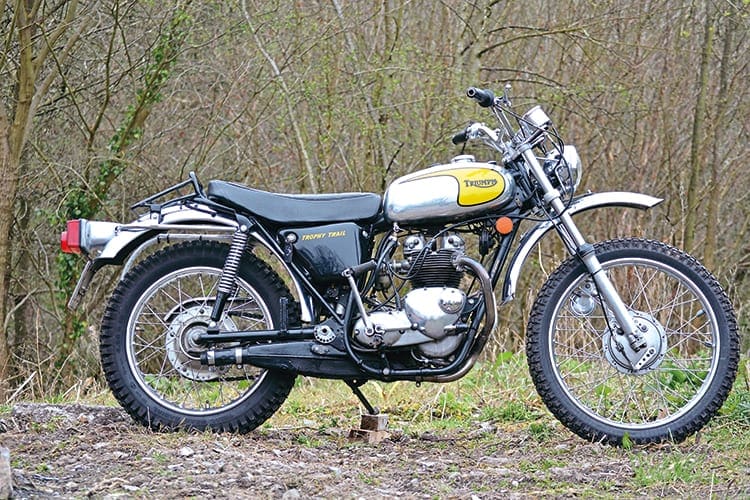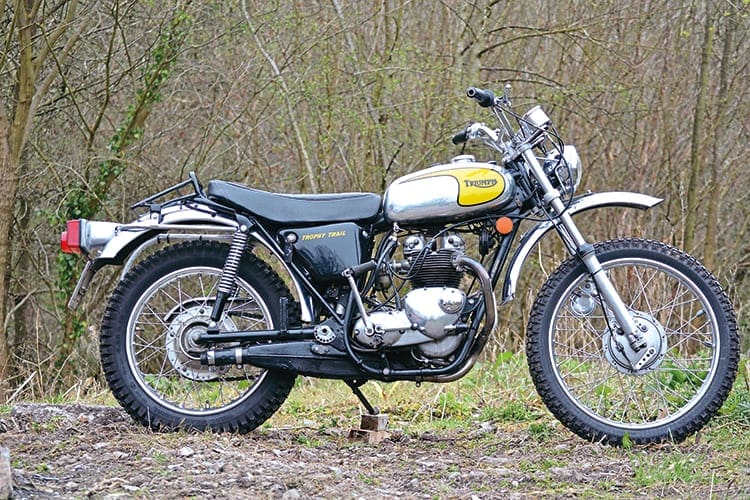 Those of us who were youngsters in the early Seventies and reading the motorcycle press of the day had absorbed everything about the ISDT, the long distance trials where Triumph had exceeded all expectations and produced winners. We had focussed on such motorcycles as the TR5, the Trophy 500, we knew all about the wartime legend of the square barrel over the later round barrel, how could we not, it was written down in front of us.
We knew the ISDT was the ultimate test of motorcycle and rider and that the competition departments of not only Meriden were focussed on success in this demanding theatre of skill and determination. We knew the motorcycles needed for this ultimate test would be superb in every respect… if only they would produce them in huge numbers then the industry would rise again.
Some of us aspired to the skills the ISDT riders demonstrated, from their calm riding styles keeping them on time, to tyre changes in less than four minutes – this, we thought, was the way forward. We ached to be there on Triumph twins, couldn't wait to be involved; but perhaps we were naive as these team motorcycles were never production bikes in the true sense. Yes, they were bikes that had begun as production-based machines but after being hauled from the production line they were looked over very carefully. Then a few mods here and there to make them more suitable for purpose and so it went on. At least it went on until the industry all but died and cost cutting came in, gone were the base models these machines were culled from.
Read more in the Autumn issue (No.44) of CDB – out now!
Enjoy more Classic Dirt Bike reading in the quarterly magazine.
Click here
to subscribe.
Comments
comments