March 28-30, 2017: Llandovery, Wales
Much more sport happens in our world than we could possibly hope to fit in one magazine. We're expecting big things of the revamped website to be useful as a place where the sport can be placed… hopefully we'll be under way soon.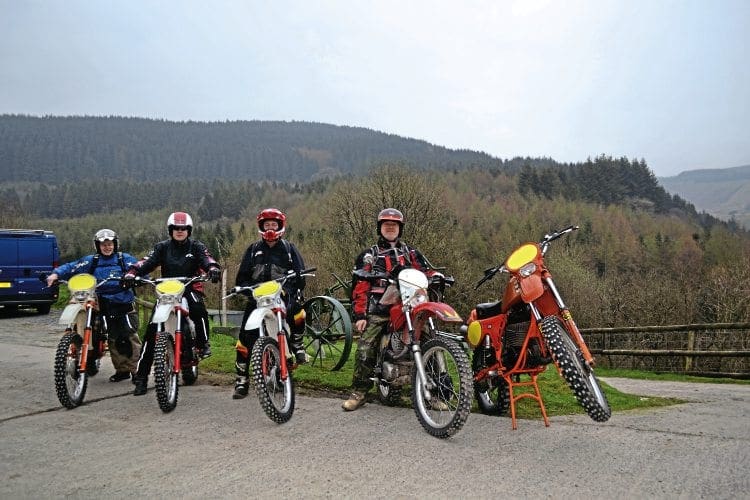 Right, you've been seduced by the enduro bikes of the Seventies and Eighties, or you have hauled your old bike out of the shed and set about reliving your past. But once the strutting your stuff on the Tarmac has paled, where do you go? Maybe you're not quite ready for the vintage enduro scene just yet and you want a bit of practice… enter the Old Knobblies Trail Challenge, which will take you on loads of tracks used in major off-road events. Even better it will do it at a pace you can be happy with. Based in picturesque Carmarthenshire in Wales, these challenges can be as testing as they need to be without going too OTT.
Wales and the off-road scene are inextricably linked, thanks to its closeness to the former British industry in Birmingham and the need to prove off-road bikes would work properly. Major events have been hosted in Wales from several ISDT/Es to the Welsh Three and Two-Day Trials, plus of course the British Experts observation trial. So, Wales is a good place to ride and when Philippe Vandewalle invited me to join in one of his trail challenges, I was soon heading to Wales.
Read more in the Summer issue (No.43) of CDB – out now!
Enjoy more Classic Dirt Bike reading in the quarterly magazine.
Click here
to subscribe.
Comments
comments