Want to improve your sporting prowess?We get the low-down from a former world champ.
Words and Pics: Tim Britton
Having spent a lot of years in sports coaching outside of the trials scene, Bernie Schreiber has a wider view on how to achieve improvement than someone who has only ever been involved in our sport.
On being invited along to his trials school held the day after Inverness and DMCC's Highland Classic Two Day Trial on the Alvie estate at Aviemore, Bernie promised a trials school unlike any other.
I was intrigued to see how this wider view would translate into riding a motorcycle over rough terrain and keeping one's feet up while maintaining forward motion.
The simple answer is 'very well.'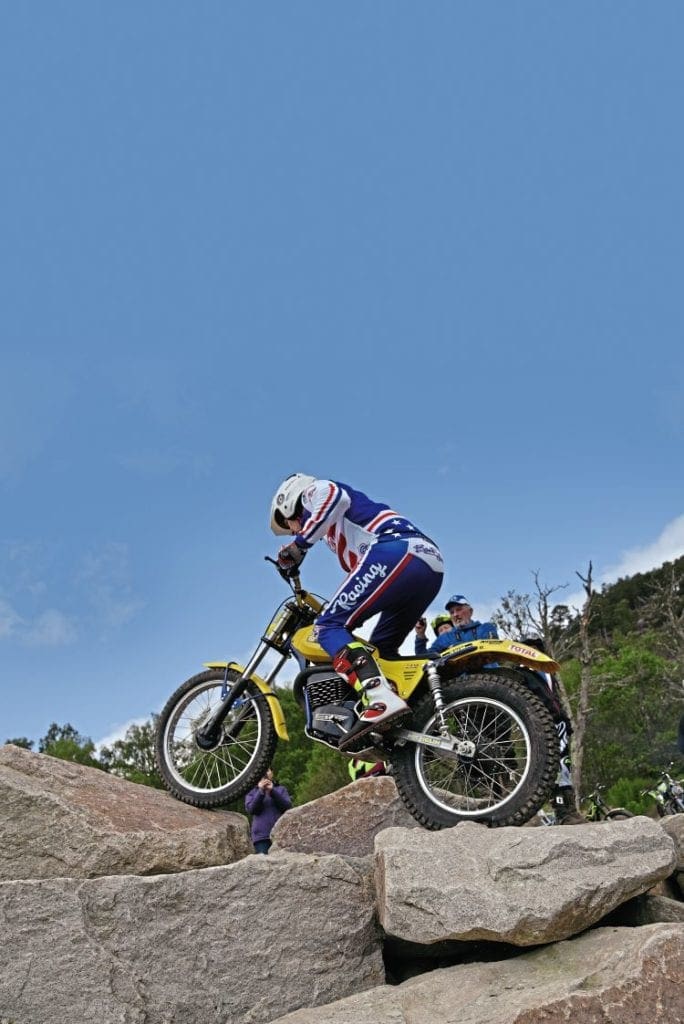 The Schreiber Experience is a full day and as promised this was a different approach to a normal trials school. For a start it began in a classroom and while there wasn't a written exam at the end of it there was a booklet to back up first the talk and then the riding.
Bernie Schreiber's credentials are, or should be, well known by trials riders the world over and include obviously a world championship, plus an SSDT win and numerous world trials round wins and a few USA national championships too.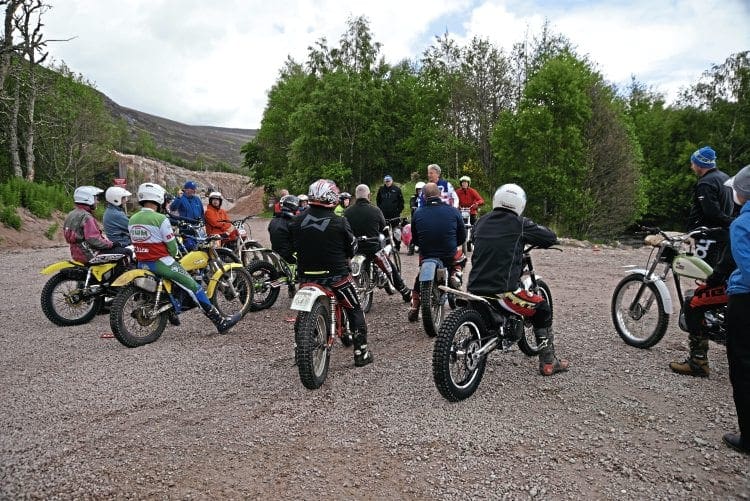 As well as Bultaco, Bernie has ridden Italjet, SWM, Fantic and Yamaha and co-authored a book on observed trials.
While at the forefront of the new style of riding with its bunny hops, pivot turns, nose wheelies and such things, Bernie was staying within the rules of trials as they were at that time and was maintaining forward motion as he was hopping and pivoting.
Read more and view more images in the Autumn 2019 issue of CDB – on sale now!
Enjoy more Classic Dirt Bike reading in the quarterly magazine.
Click here
to subscribe.
Comments
comments