If your 410 MXer isn't doing the job… go to 500.
Words and Pics: Peter Henshaw
Terry Pickering, it's fair to say, has a thing about AJS Stormers, owning several of the two-stroke 250s and 370s.
Growing up with AJS development engineer David 'Fluff' Brown as a friend of the family, it could hardly be otherwise. "I knew Fluff Brown as Uncle Fluff," Terry told me, "because my dad ran Stormer Motocross so he and Fluff knew each other well.
Because dad ran the business I of course rode a 250 Stormer in motocross, but by the late 1970s it was getting outclassed. I can still remember the Maicos coming past me."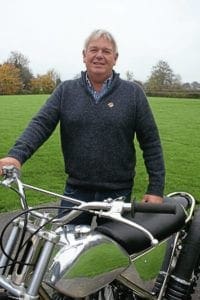 AJS was one of the oldest British motorcycle marques but by the time the Stormer first appeared, was a minor cog within Norton-Villiers.
Launched in 1969 as a 250 based around the Villiers Starmaker engine, the Stormer soon spawned a bored-out 368cc version, but still needed more power as competition in world motocross toughened up.
That was the idea of the full 500 version, and according to Mike Jackson the project began in late 1972 as a development of the existing engine: "We knew that the 370 wasn't going anywhere – both that and the 410 had the power but was too vibratory."
The 410cc Stormer had been launched in 1971, with a longer 74mm stroke – at 35bhp/7000rpm with a broad powerband, it was the most potent version yet, but there was always the need for yet more power, hence the 500.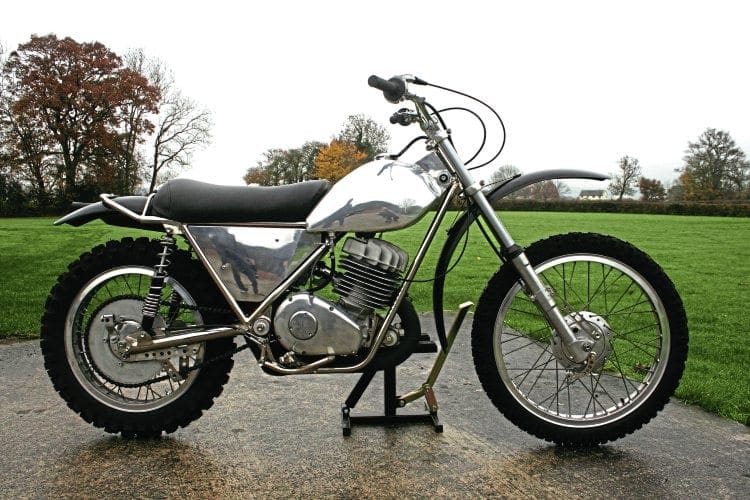 Graham Evans and AJS rider Vic Eastwood did the initial work, stretching a 410cc engine into a 500 which produced 47bhp.
That was impressive, but it was such a peaky delivery that the bike was difficult to control and as a big two-stroke the vibration was quite fearsome.
Detuning helped tame the power delivery, but the answer to the vibes came from within the company.
Read more and view more images in the Summer 2019 issue of CDB – on sale now!
Enjoy more Classic Dirt Bike reading in the quarterly magazine.
Click here
to subscribe.
Comments
comments