Words: Fredina Minshall and Peter Salt Pics: Bill McKeown
Launched a few years ago as a series aimed to give riders of twinshock and early air-cooled monos a place to ride on sections suited for their machines, the National Twinshock Trials Championship has attracted hundreds of riders keen to embrace its superb events.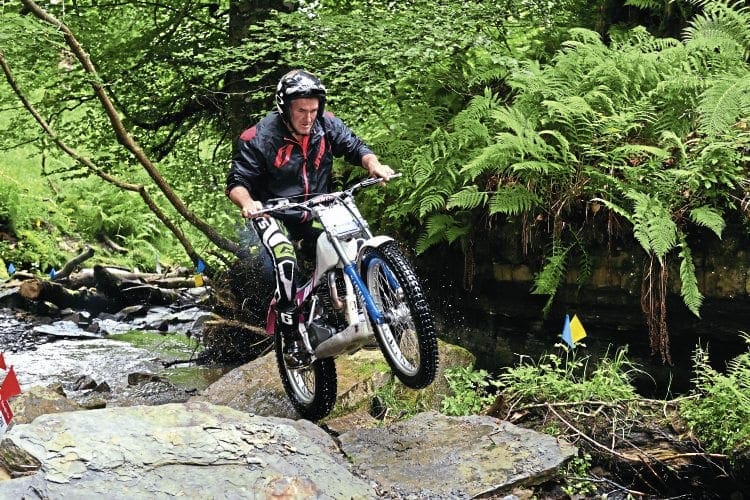 The series has rounds up and down the country and organisers have a strict policy of never having more than two events at one place in a row. This means the series is always fresh and keeps clubs on their toes.
With four classes – each with an expert and clubman route – there is scope for almost anyone to ride what they've got tucked in the shed. The website
www.twinshockchampionship.org.uk has the regulations for each class set out and having a read of them shows there's been some thought gone into each class.
Of particular note is Class Two, where bikes are expected to look as standard as possible, it's here that all the stock Bults, Monts and Ossas thrive.
2017's nine-event series has trials at all points of the compass and includes the editor's own club at Castleside.
The organisers thank Dave Dench of Triangle Kia at Chesterfield and Kia Cars who have both helped to support the series. Meanwhile have a glance at a couple of pics by CDB regular photographer Bill McKeown who went to Newcastleton event earlier in 2016 for the most northern round.
Read more News in the Spring 42 Issue of CDB – out now!
Enjoy more Classic Dirt Bike reading in the quarterly magazine.
Click here
to subscribe.
Comments
comments