Welcome to Classic Dirt Bike magazine, where we celebrate the best in older off-road motorcycles and showcase those who ride them… both now and back in the day.
In the brand new Issue 52 of Classic Dirt Bike magazine, expect all of this…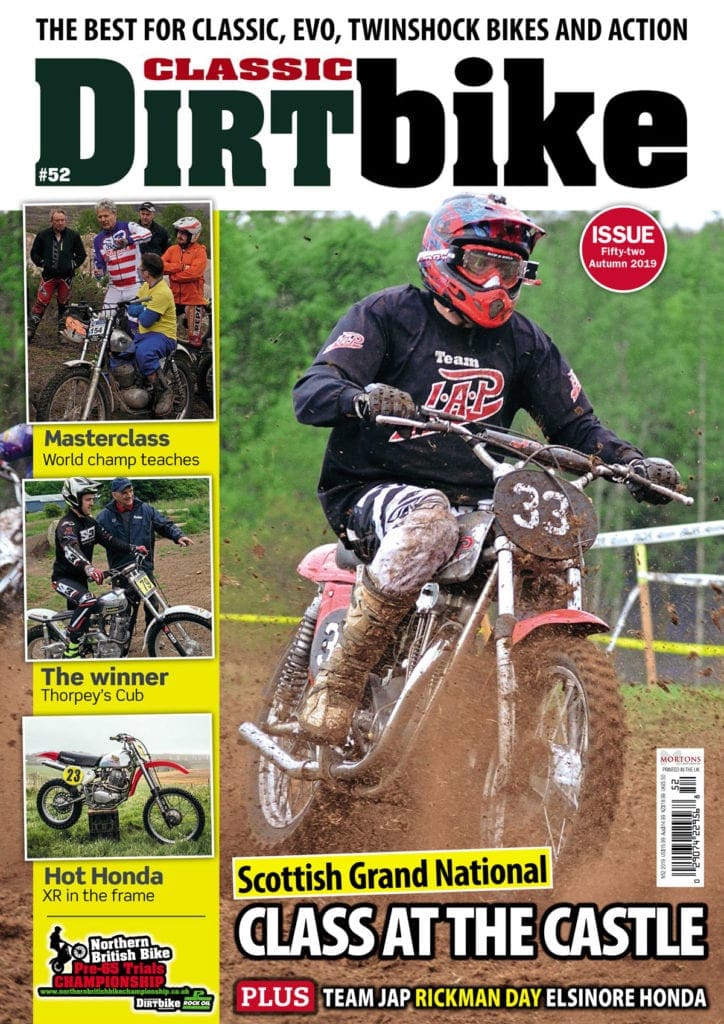 SCOTTISH GRAND NATIONAL | Is there a better setting for a motocross than the stunning Drumlanrig Castle in Dumfries and Galloway.
TOP CLUB | Classic Dirt Bike collars the winner of the Pre-65 Scottish every year and asks to do a test on the bike. 2019 was no different.
ELSINORE | When Honda decided to build a two-stroke MXer they named it after a town in California.
Each edition of Classic Dirt Bike magazine features news and reviews on everything from pre-65 to Twinshock and Evo in trials, scrambles, enduro and motocross.
Classic Dirt Bike covers off-road events from across the UK, and further afield, you can discover and admire legendary riders we interview, too. All of this is illustrated with photographs of classic machines in action – both from newly taken and from the famous Mortons Archive.
So what are you waiting for, get hold of the new issue now!
Enjoy more Classic Dirt Bike reading in the quarterly magazine.
Click here
to subscribe.
Comments
comments