When Alan Arnott saw Swedish MX superstar Bill Nilsson's Czechoslovakian ESO motor slipped in a British Metisse chassis, it sparked a desire in him to own one. He tells the tale of the build.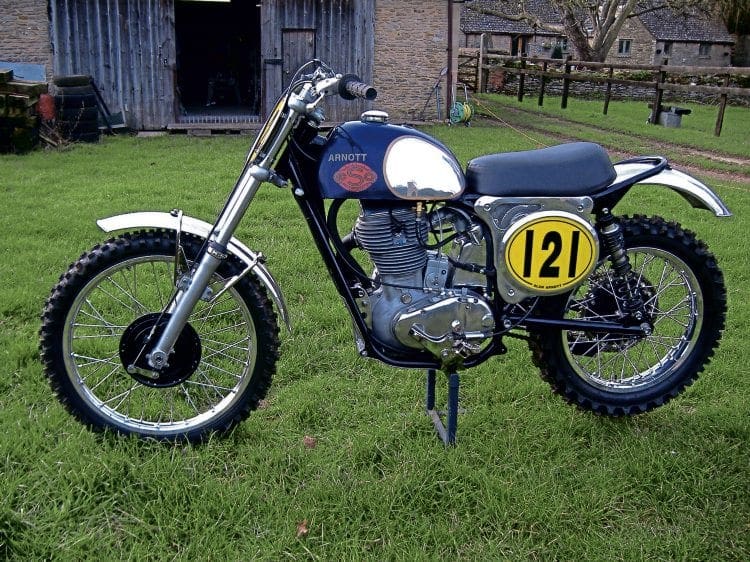 Have you ever had an itch you just had to scratch? Well, the ESO is one of mine. It probably started in 1964. I had seen photographs of the production ESO bikes but not really taken much notice as, to me, they looked ungainly and out of proportion. Then I saw the pictures of Bill Nilsson's latest creation, the unit ESO Metisse. Here was a powerful, full size 500cc four-stroke machine with a really compact power unit that tipped the scales at around 260-270lb. I knew that I would have to build one sometime and in the late 1990s a number of engine parts became available and I was hooked. The build started in the winter of 2014 and was completed just before the Off-Road Show at Telford in 2016.
Read more in the Autumn issue of CDB
Enjoy more Classic Dirt Bike reading in the quarterly magazine.
Click here
to subscribe.
Comments
comments