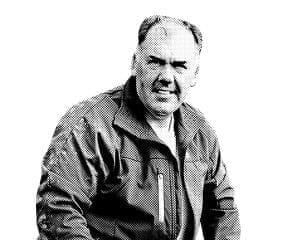 Loading the shed
The prospect of planning a new workshop is exciting.
How often do any of us have the chance to lay out a workshop from scratch? A chance to build what we want rather than have, something that is shared with all sorts of other things deemed important in modern life. I dare bet most of us have to make do with what we inherit through house moves or what is allowed in parental property for our workspace. Even having a parent with similar interests doesn't always make for an easy workshop co-habitation or layout – trust me, I speak from experience. No matter how good a co-operation is, a shared workshop has difficulties.
So, imagine the excitement when it became clear part of the new garden was going to be dedicated to a small workshop, capable of housing the valuable classic and off-road motorcycling stuff collected during 40 or more years of involvement in this scene. I've had various sizes of workshop in the past, some of them quite large places but they've always had other uses too, one in particular also housed my working museum of manually operated vintage woodworking equipment (and you thought being into old motorcycles was weird!).
In the main though, most of my work places have been the family household garage and its associated contents were not always conducive to motorcycling life.
The family garage is a strange place and once this motoring lark caught on, houses began to incorporate a place to park a vehicle in. These days though there seems to be a trend to remodel the garage into a 'much-needed extra living space' and Kitty the designer is much in evidence on the telly as she squeals delightedly at the size of the garage and plans a spa bath, steam room and hydro-massage area; all appearing to be essential these days.
Actually, many moons ago in one of my previous occupations, I got involved – professionally – with such a designer intent on destroying the garage with carpets, patio doors and the like. There she was in her fashionable-for-the-time outfit of baggy denim dungarees, grandad collarless shirt and red sandals, spouting breathlessly on how "…clearing out this clutter, yah?.." would do wonders for the "…ambient karma…" or some such phrase, when into the mix came my questions as to where would the lathe, bike bench and workbench go? From the expression on her face I got the impression she wasn't a motorcycle fan but hey, we're all different.
Anyway, the new shed… past experience with workshops has taught me several lessons. First it needs to be secure, then the inside needs to be light, ventilation is a really good idea and there can never be enough shelves. A tin box such as a site storage container is okay from a security point of view but the condensation caused in winter and the heat in summer are inconvenient to say the least. Sheds score on the lack of condensation and with metal cages built in can be made secure. A purpose-built brick or stone workshop might be ideal but not always possible without planning permission so please be aware of regulations in your area in case you erect something that needs permission.
A quick glance around my own bookshelves shows there are lots of publications to provide inspiration over the coming weeks, though the majority are American rather than specifically UK oriented, but there's still some tasty garages in there.
Though these books are full of desirable places it is unlikely I can afford anything like the climate-controlled, tiled, designer places – though maybe I should see if Kitty the designer is still around "…oh-kay, yah, I visualise the concept… we'll put the lathe there and I know this exclusive place that does gorgeous pastel paints, as frankly that yellow is sooo out now…" Alright, I admit it I'm kidding a bit there but just once on those programmes I'd like one of the designers to recognise our space too. So my new space is likely to be a little less glamorous than those in a dream garages book but there will still be some thought going into it.
That it will fit into the surroundings is important to me, that I don't have to haul everything outside to use my basic equipment is equally important, a consideration also important to me is that I also have to be able to take photographs in it. There will have to be a clean-down area for things such as the parts washer, an engineering area for the lathe, drill and bench grinder, storage space and a decent workbench with a metal top so the odd slip with a hot air gun won't singe the surface. The biggest consideration, however, is it will all have to fit into a 4.8m x 2.4m space so organisational skills will be to the fore and much scribbling on graph paper will be done to try to determine layouts before wood is cut. Though likely once I finish the place I'll be in someone else's workshop and think "why didn't I do that?"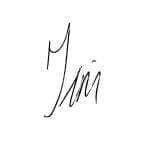 Comments
comments