Also falling victim to the effects of the coronavirus is the Inverness DMCC's Highland Classic Two Day Trial.
Given the advice from both the Government and the SACU, the club have postponed the event until June 12/13, 2021. The club feel that protecting the NHS and the actual health of the population is the prime consideration and while disappointing to all concerned staying safe is more important.
For those already entered, the following information outlines the nitty gritty of holding the event over: 'The preservation of the rider's entry fee for the rescheduled event with competitors holding their position on the official entry list or reserves list.
'The proviso that any entrant who wished his or her entry fee returned, upon application, would be attended to within seven days.'
Full co-operation was received from the landowners, Alvie Estates Ltd, which the club have an excellent working relationship with.
Company secretary, John Moffat said: "We are very grateful to David Kinnear and his team at Alvie Estates for agreeing the 2021 date and making our postponement as painless as possible.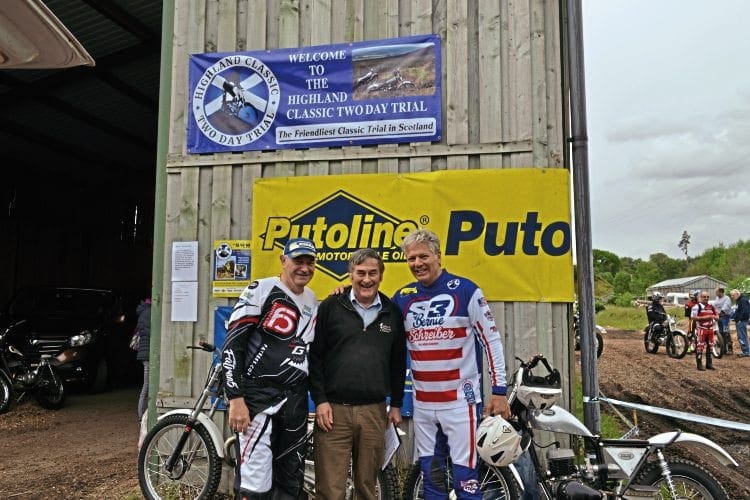 "Mr Kinnear is the Factor for the Estate company, headed by Laird, Jamie Williamson who is our Trial Patron. We have made use of the estate for trials for near on 40 years and we work well together as our management of the events we hold there are done with the full co-operation of the estate."
He added: "We are already making plans for the rescheduled event and I am in contact with my fellow directors and the committee on a regular basis by electronic means during this virus pandemic.
"We look forward to running the Highland Classic Two Day Trial, Fantic Edition 2021, we hope to have a great time then, when our sport has returned back to normal."
Read more News and Features online at www.classicdirtbike.com and in the Summer 2020 issue of Classic Dirt Bike – on sale now!
Enjoy more Classic Dirt Bike reading in the quarterly magazine.
Click here
to subscribe.
Comments
comments