Fancy owning an icon of the dirt world? Well you can… No, not Charlie Harris but his eight-speed Husqvarna.
From a fresh-faced youth with L-plates on his Greeves trials bike, Charlie Harris scaled the heights of the scrambling and trials world with works rides for the likes of Montesa.
A true enthusiast, Charlie would be at the forefront of any event and even as he approaches old age – "nearly 80 dear boy, how did that happen?" – he still rides, but the Husqvarna, noted as an arm-wrenching rocketship in its day, is perhaps a bit too quick for the lad these days, so has to go.
It has the slightly newer (one year in fact) back wheel, though the original is there, but because of the extra torque of this engine is not really up for the job, and this later wheel made all the difference.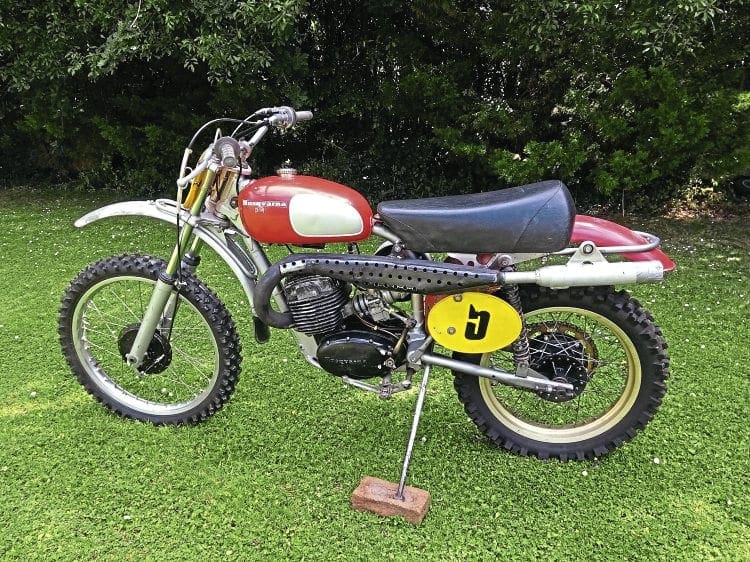 There are a few other bits and pieces with it too.
It was bought new by Sean Pattern, a New Zealander who worked for one of the Formula 1 teams, exactly which one Charlie can't remember, but he was the exhaust pipe design genius.
When not car racing Sean rode Baja and other desert long distance off-road races.
The eight-speed 'box, operated by another lever on the clutch side upped the gears giving it a 100mph plus top speed.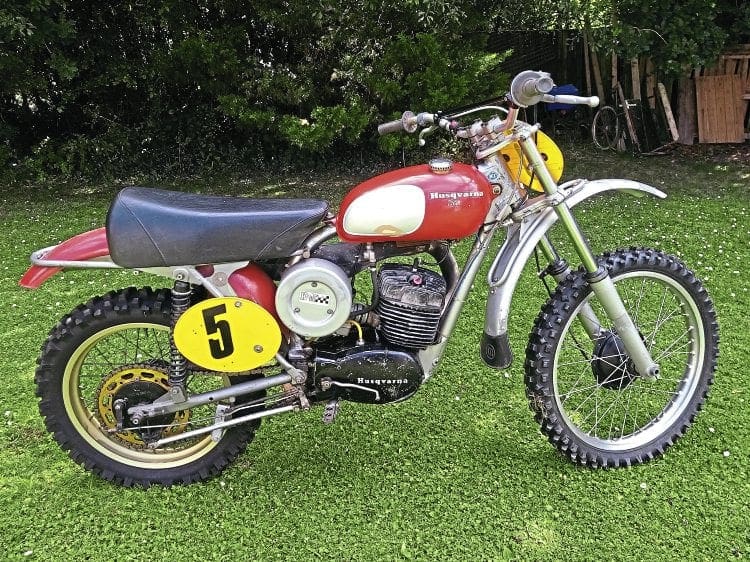 The man who sold it to Sean was off-road legend Malcolm Smith who had become the Husqvarna importer and distributor for the USA and was probably the best sales agent they ever had.
Pics by Julian Sawyers.
Read more News and Features online at www.classicdirtbike.com and in the Autumn 2020 issue of Classic Dirt Bike – on sale now!
Enjoy more Classic Dirt Bike reading in the quarterly magazine.
Click here
to subscribe.
Comments
comments