When Suzuki took so much care creating its team MXers it is only right anyone recreating one should be equally exacting in their efforts.
Words: Tim Britton Pics: Gary Chapman
For those of us reading the UK press in the Seventies the names making the headlines were mainly European – with Suzuki's Gaston Rahier a regular star – but over in the US during this period the press would be filled with names such as Danny LaPorte, who was doing the business on the American Suzuki team's 125 but at that time the European press hadn't come to terms with the seriousness the US riders were taking in 'our' sport.
A works bike is a works bike and while often silhouetting the production model, there are differences… sometimes subtle, other times major, but it is interesting to point out during this period the Suzuki factory provided works bikes of different specs to European racers and US riders.
This makes rebuilding a works bike difficult, as unlike the production model, there isn't really a baseline specification, not that such things seem to faze Clive Bussey and the list of things he's made or recreated to exacting detail for this recreation of Danny LaPorte's 1977 125 Suzuki is incredible.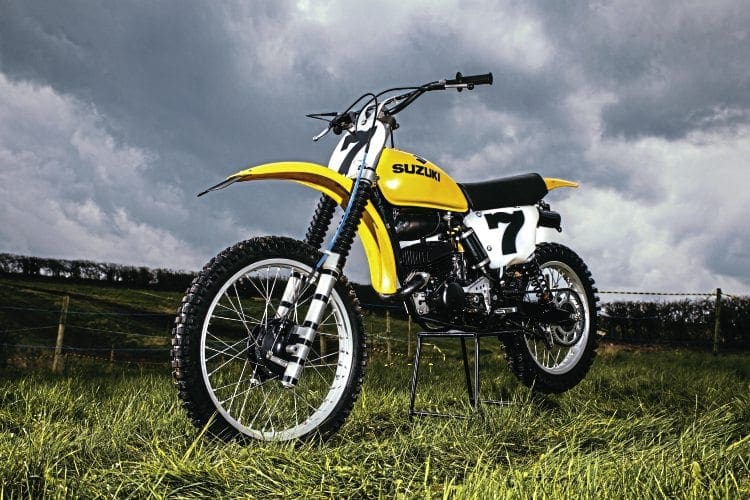 Now we've featured Clive's machines before in CDB and he's let on in the past that he researches things thoroughly before he even starts a project.
Talking about this latest bike, Clive told us he'd had the basis of it for some time: "The engine, swinging arm, exhaust pipe and a few other bits and pieces were already in my workshop and I had this idea of building them into a standard RM frame until I checked closely."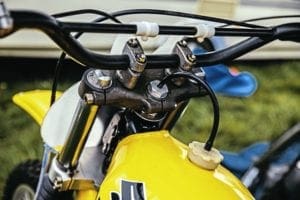 It turned out the works frame and the production one are radically different.
"I scaled a pic of LaPorte's bike up to full size and superimposed a pic of the standard frame over the top of the works one and it was nowhere near the same," Clive said.
He added that this determined the route of the project and meant making a frame from scratch.
"At the time I had a genuine 1977 works 400 frame that resembled the works 125 but it was bigger but it showed me what the brackets would be like so they could be made.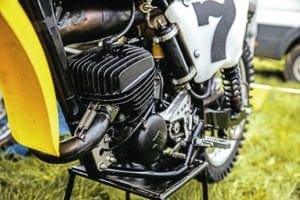 "I also cut a piece off and had it analysed to see what sort of material it was made from."
Read more and view more images in the Summer 2019 issue of CDB – on sale now!
Enjoy more Classic Dirt Bike reading in the quarterly magazine.
Click here
to subscribe.
Comments
comments