Depending on when you're reading this spring issue of your favourite magazine, the Hagon Shocks sponsored Classic Dirt Bike Show is either upon us or already over for 2020.
Make sure you check out the next issue for the show report if you missed the event.
As we went to press some superb, tasty treats were being arranged to delight you at the event, including a massive line-upof 20 Montesa motorcycles from the early years of the marque in the UK and covering trials and MX.
Yrjo 'Vesty' Vesterinen – more associated with Bultaco – won the coveted SSDT on a Montesa and he still has his winning machine, which we featured in issue 19. It will be on display.
Also in this stunning line-up will be the actual bike which Charlie Harris developed for Montesa in the late Sixties, plus the Cappra which Freddie Mayes raced in the same period. The display spans the era 1967 until 1985.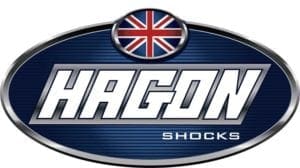 Elsewhere in the halls, the Honda RTL Club will display three prototype development Honda trials machines, associated with that other American trials star Marland Whaley.
Sadly no longer with us, Marland, along with show guest of honour and fellow American Bernie Schreiber, spearheaded a new breed of trials rider in the mid-1970s, bringing the sport into a new era.
This will be the first time all three bikes will have been displayed together.
Show sponsor Hagon Shocks will be bringing its tribute to MX legend Vic Eastwood who passed away recently. Vic worked in conjunction with Alf Hagon to produce an alloy-framed MX bike based around an SP370 four-stroke Suzuki.
This revolutionary machine is in the Hagon collection, has featured in Classic Dirt Bike and oozes interesting features – look out for it on the Hagon stand.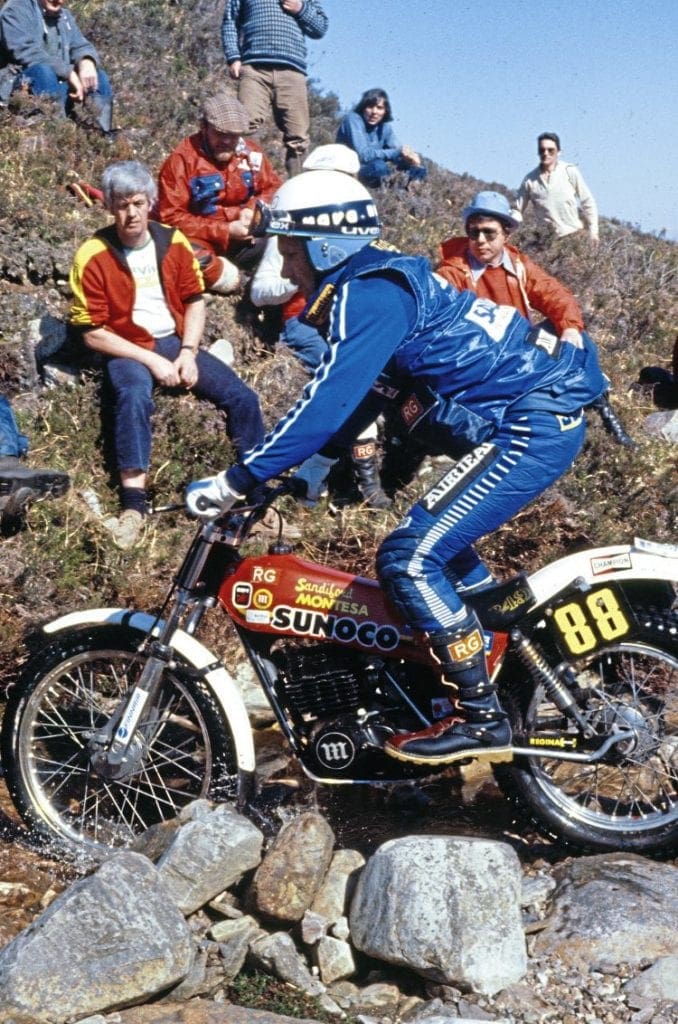 Add in lots and lots of private entriesof all eras of dirt bikes, plus displays from Sprite, club stands, trade stands for bits and pieces, autojumble for more bits and pieces, projects and advice galore, enthusiasts, stars, and, well, loads of our era dirt bike stuff going on.
So, if it's not too late, make sure you join us at the Telford International Centre this weekend – February 15/16.
Not just dirt bikes
The show covers all aspects of motorcycle sport and indeed has displays from those who encompass more than one aspect, riders such as Sammy Miller for instance.
It's easier to say what he hasn't been successful in, rather than what he has: "Speedway's all I've not done, they didn't do it in Northern Ireland." Plus he's changed the face of trials riding three times, been a successful dealer and now museum owner.
It is from the Sammy Miller Museum in New Milton, Hampshire that he brings a 1959 four-cylinder 50cc Mitchell that equals 12cc a pot; a five-cylinder Radial Verdel built in 1914 near Paris, and he will also be showcasing a 1957 Moto Guzzi V8 of the type raced by Bill Lomas in the Fifties. Be sure to check Sammy's display at Telford.
Read more News and Features in the Spring 2020 issue of Classic Dirt Bike – on sale now!
Enjoy more Classic Dirt Bike reading in the quarterly magazine.
Click here
to subscribe.
Comments
comments