The CCM we spoke about at Stafford is coming to life at last. I have struggled with a pile of worn out bits boxed up by others 20 years ago, however I have started at the forks and am working rearwards.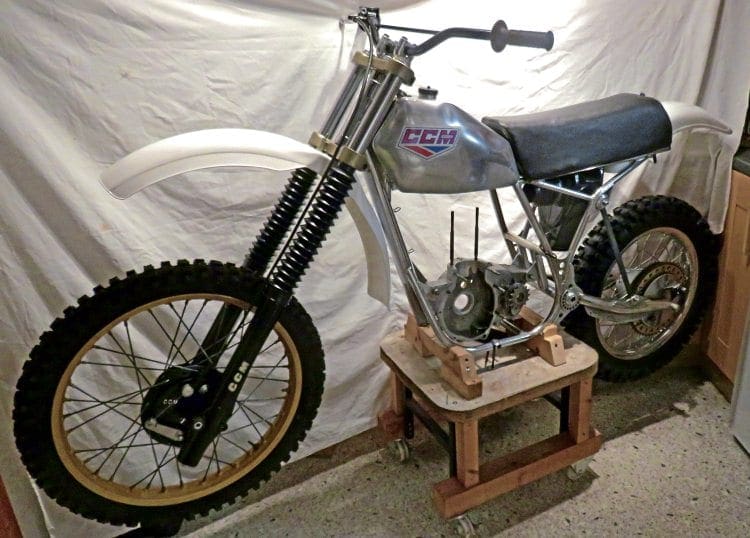 The tip of putting in a bare engine casing in the frame for alignment (as in the IT) is a good idea, also a box of new parts provides inspiration.
Don't think it will be ready for Polesworth, but I hope to display it at the Carole Nash International Classic Motorcycle Show in April. Meanwhile see you at Telford.
Steve Parkins
Email
You don't hang about do you Steve? Lining up with a bare engine is a lot easier than lifting it in and out when it has gears and cranks and piston in… Tim
Read more letters, opinion, news and views in the Spring 42 Issue of CDB – out now!
Enjoy more Classic Dirt Bike reading in the quarterly magazine.
Click here
to subscribe.
Comments
comments