Words: Tim Britton Pics: Gary Chapman
When Honda debuted the 1981 CR250 they launched many firsts – liquid cooling, Pro-Link suspension – but it was the last to have the Elsinore designation.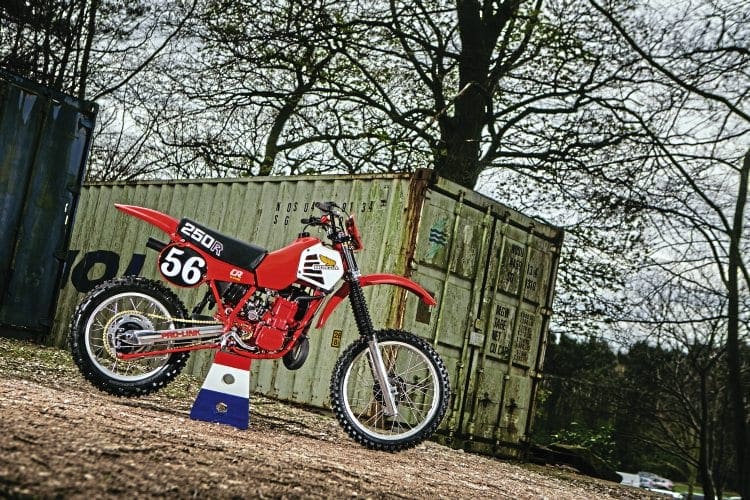 Cast your mind back to the MX world of the Seventies and early Eighties when development seemed to happen at a phenomenal pace; each factory strove to outdo the other with this tweak and that mod, then next week it was all change again. It really was a frantic pace forced on the world by the Japanese makers who had gone from not really understanding the off-road world to virtually dominating it.
All areas of the machine were scrutinised minutely to see what could be improved on, what needed altering and what should be dropped. Take the world championship-winning Honda we featured last issue – air-cooled and twinshock. Top of the world… but by January 1981 The Motor Cycle had a brand new Honda on the front cover and what a bike! Red with a hint of black and white, gone were two rear dampers, in came Pro-Link… gone were the massive fins of the air-cooled engine, in their place a water jacket for cooling and sustained performance though the wheels still had drum brakes as discs were a year or two away.
Read more in the Winter issue of CDB
Enjoy more Classic Dirt Bike reading in the quarterly magazine.
Click here
to subscribe.
Comments
comments