The 'Vets' ups its game in Noyce's anniversary year.
Words and Pics: Nick Haskell
This year's Vets Motocross des Nations (MXDN), held at Farleigh Castle in September, commemorated the 40th anniversary of Graham Noyce's 500cc world championship victory, when the then 22-year-old Hampshireman took the world by storm on his factory Honda, clinching the premiership crown at the penultimate round at Namur in Belgium.
His win followed a hiatus of 14 years since Jeff Smith's back-to-back titles in 1964/65.
So it was a privilege to witness Noyce out racing at Farleigh, in the over 50s twinshock class, on board one of Bill Brown's Maicos.
Noyce wasn't the only famous face at Farleigh – an event which has become a star-magnet – as there was a whole host of motocross stars in attendance to celebrate the occasion, including Dave Thorpe, Steve Ramon, Sven Brugelmans and Italy's Michele Fanton and Michele Margaroto, plus a host of other Grand Prix legends, with special guests and vice world champions Kurt Nicoll and Andre Vromans – the Belgian suitably attired in his Eighties factory Suzuki clothing.
There was a top class entry in all classes, which produced some excellent racing throughout the two-day, 42-race programme.
American Mike Brown put on a classyindividual display, clinching victoryin all of his races against sometough opposition, but it was notenough to give his team USAoverall victory in eitherTwinshock or EVO class.
A strong, well-disciplined German MX Classic team, led by ex-GP runner Bernd Eckenbach, took the overall honours in the Twinshock MXDN class.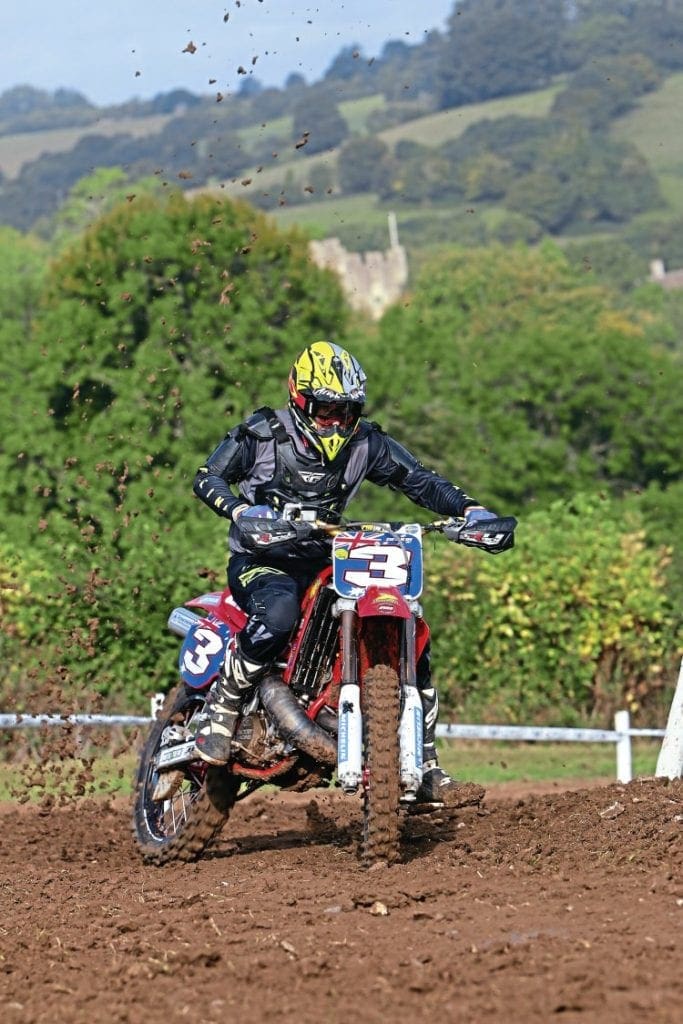 Riding Husqvarna machinery, the four-man squad, consisting of Eckenbach, Laurent Lacasse, Jurgen Kuppers and Josef Dobes, rode as a tight-knit unit, leading the group throughout both days of racing.
The Americans were still in contention after day one but their challenge fell apart in the final moto when Doug Dubach was brought down in turn two and was unable to get back up, whilst team-mate John Dowd suffered a broken rear brake on the opening lap.
"I went into turn two and realised I had no rear brake. I nearly went through the chestnut fencing," quipped the popular American before retiring at the end of the lap. Realising his team-mate Dubach was also out, he surmised: "I guess we're f***ed".
In order to get an overall placing, Dubach rejoined the fray, but with team-mate Ivan Tedesco down in 37th spot the challenge was over for the men from across the pond.
Team USA's misfortune did, however, provide a silver lining for team England's Simon Lane, Terry House, Rick Du-Feu and Barry Turnbull who inherited a fine runner-up spot on the podium ahead of the unfortunate USA squad.
Brownie again put on a masterful display in the EVO MXDN class, running away with a straight four wins, and again it wasn't enough.
A top class entry for team Belgium, comprising ex world champions Steve Ramon and Sven Breugelmans, alongside Ken DeDycker and Filip van Dijck, saw them clinch a popular victory ahead of the USA and a depleted Team England – the home team comprising ex-world number two Kurt Nicoll, Mark Eastwood and the evergreen Factory Phil Mercer.
Fourth man Stephen Sword was sidelined in practice when the throttle stuck wide open whilst in the wooded section, leaving him with a broken wrist and bruised thigh. His machine, buried so far into the trees, had to be cut out.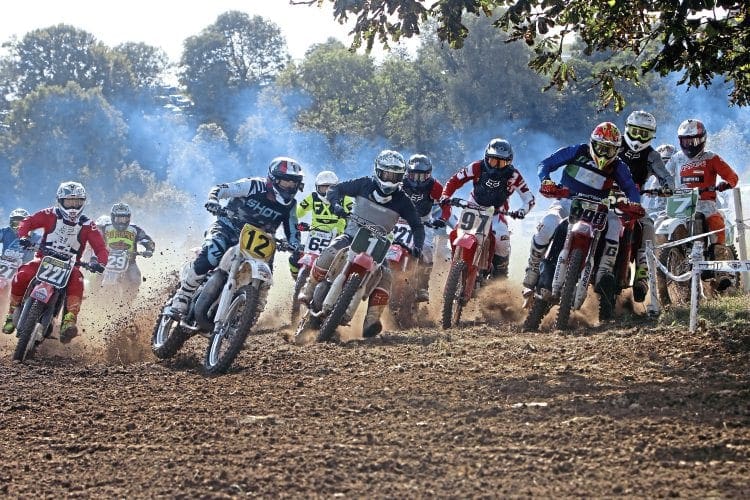 The results do not reflect the whole story, as Brown was pushed all the way in both classes with both Eckenbach and South African Neville Bradshaw riding for team Northern Ireland trailing him home all the way in their respective classes.
Despite there being no answer to Brown's dominance, there was still some great racing down the field throughout all eight team races to keep the crowd thoroughly entertained.
Ex Grand Prix runners Kurt Nicoll (Super Evo)and Mervyn Anstie (Evo Challenge ) kept a clean sheet in their respective races, winning all four races in their class. Nicoll claiming a sensational victory from dead last after a false start left him sitting on the line awaiting a restart, somewhat reminiscent of the 1992 500 GP at Hawkstone Park.
But again there was no restart, and the Cambridgeshire man put on the race of his life to steal victory on the final lap. Anstie on the other hand never put a foot wrong all weekend, the ex GP winner being egged on by his son Max.
Jamie Skuse from nearby Calne in Wiltshire replicated the feat in the EVO 250 class, completing a clean sweep in his four races.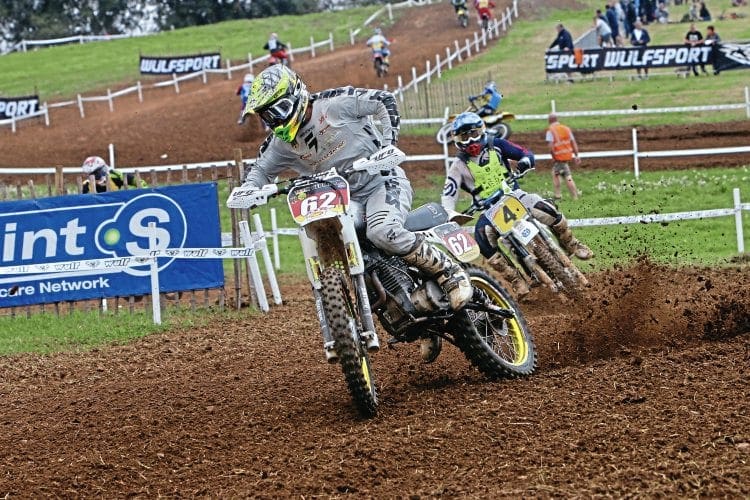 There were wins also for Australian James Deakin in the Evo over 50s class; Robert Lewis Evo 500s; Tom Church in the 125s; William Burgess Twinshock over 50s; George Gough Twinshock under 50s; and Robert Lewis Evo 500.
There were some pretty raucous celebrations from both German and Belgian teams at the podium presentations and the man of the meeting award was given to American Doug Dubach, for his dogged determination after the doctor was floored several times throughout the weekend through no fault of his own, but never gave up.
View more images in the Winter 2019 issue of Classic Dirt Bike – on sale now!
Enjoy more Classic Dirt Bike reading in the quarterly magazine.
Click here
to subscribe.
Comments
comments