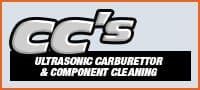 Carb Cleaning
Ultrasonic Carburettor & Component Cleaning. Ultrasonic cleaning is the process of complete removal of a wide variety of contaminants from objects including carburettors by high frequency sound waves. These non-audible sound waves create a scrubbing brush action to effectively remove scale from carburetors. Contaminant removal includes stale fuel residue, unleaded petrol deposits sediments, grease and many other substances. The ultrasonic energy is harnessed to create a powerful cleaning process against the surface of the item in question, which gently lifts contamination off the surface and innermost recesses of  parts with highly intricate mouldings. The word carburetor comes from the French carbure meaning 'carbide'. To carburete means to combine with carbon. In fuel chemistry, the term has the more specific meaning of increasing the carbon (and therefore energy) content of a fuel by mixing it with a volatile hydrocarbon (Source: Wikipedia) Tel: 05602 051339 – Mob: 07760 294641 – info@carbcleaning.com
Carole Nash
Carole Nash is one of the UK's largest insurance brokers. We'll help you find the right cover for your classic bike as well as touring bikes and more!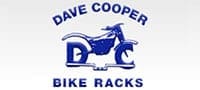 Dave Cooper Bike Racks
Specialist manufacturers of racks and trailers for motorbikes, scooters, quads, cycles and even golf buggies for customers across the UK and Europe. With over 30 years in the business, Dave Cooper Bike Racks are the original name in quality British made motorbike transportation. Offering a range of practical, simple and adjustable racks and trailers for all kinds of road bikes, dirt bikes, cycles, quads, golf buggies and even sidecar outfits, our products make it easy to transport bikes to races, events, rallies, courses and holidays by car or van. Built to the highest quality standards in tough British steel our racks and trailers are used by bikers across the UK and Europe.
W10225
Falcon Shock Absorbers
FALCON SHOCK ABSORBERS LTD, have been in the business of designing and manufacturing competition motorcycle-suspension units since 1977. During this time, our policies of continual research, development and improvement have kept us in the forefront of suspension technology, proven by the fact that our products have been used to win many events over the years. We have such confidence in the quality of our suspension products that we offer a six month guarantee on quality of parts and workmanship. Your guarantee of our quality.
Fantic
Bill and Rose Pye have been involved with Fantic for the last 28 years and are the largest importer of Fantic spares in the UK and offer a full mail order service. They also offer a full workshop facility providing engine rebuilds, barrel and piston exchange and much more. They hold a stock of 97% of all spares available for all Fantic trials bikes and also hold a small stock of used spares. They would be pleased to advise you on anything to do with Fantic's. Please call or email to discuss your requirements.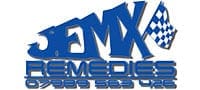 JEMX Remedies
JEMX Remedies "We do the job right, first time". We specialise in work for the motorsport industry, including: • Tanks made and modified • Chassis developments and modifications • Radiators and intercoolers repaired and modified • Suspension of most makes serviced and repaired • Race homes and transportation modified. 07989 563426
W10313
KTM Klassiker
It's a pleasure for us to welcome you to our website for new and used spare parts for vintage KTM motocross and Enduro motorcycles. We put many effort in research all the data of the old KTM models to give you good information and to guarantee a very good quality and fitment of our parts.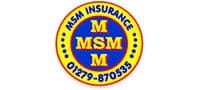 MSM Insurance
MSM Insurance has achieved a specialist policy dedicated to the needs of Trials & Enduro riders. Policyholders can insure their bikes to/from practice grounds and competitions, petrol stations, and club meetings. The policy covers road stages of competitive events, and you can also tax your bike. We offer cover for 2 bikes with 1 rider or for 1 bike with 2 riders. As a bonus the cover is also valid for trail-riding and green-laning. No call centre, we put you first and ensure that you can contact the same person more than once!
W10888
TDS Classic Off Road
This family run business supplies spare parts, accessories, clothing and rebuild services for all British (and some not) Pre 65 Motorbikes and we specialise in Greeves and Villiers. Because of the uniqueness of these parts, plus their age, parts can often be hard to come by, but having years of experience of not only building but riding these machines for over 50 years, we have a fantastic and trusted supplier base and we pride ourselves on finding the unfindable.