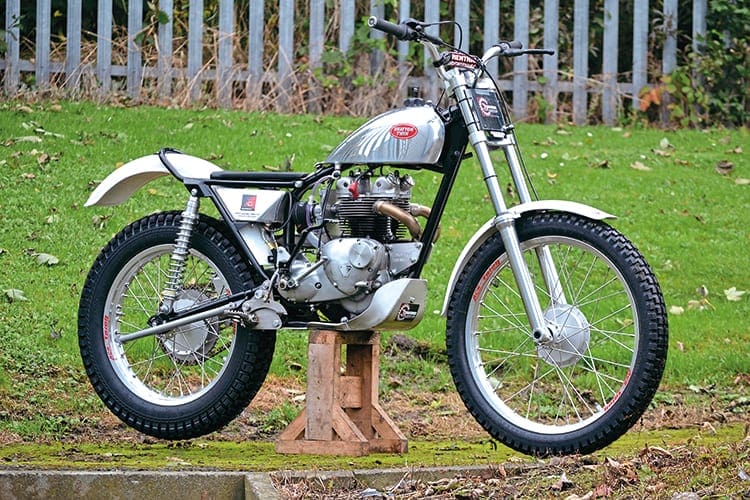 Turning up at the start of a trial with something new always creates a bit of interest. Blyth motorcycle dealer and trials rider, John Charlton, did just that when he arrived at the start of Castleside Trials Club's round of CDB's Northern British Trials Championship with a Drayton Triumph Twin instead of his usual C15. Even better for this debut he went clean all day and topped his class. Okay, he's a handy rider but still to go clean first time out on an untried bike is some feat, it helps that Drayton has a good reputation and as well as the Pre-65 Scottish winner riding one this year there was also the top two places in the Manx two-day going to Drayton bikes. So, we got hold of John at the end of the trial and asked if we could come along to get the story.
Before popping over to Blyth we had a chat with Jim Pickering to get the factory scoop on Drayton. There's no real secrets to the bikes and Jim was more than happy to fill us in on the details. For instance the geometry is based on BSA's Bantam but with a few tweaks here and there to make sure the handling is spot on. "I spent a lot of time on the handling to make sure it's right and also listened to feedback from riders. The frames are all similar but for the Triumph twin material is a bit stronger and the tubes are eased a little so the engine sites where I want it to," Jim tells us.
Read more in the Winter issue (No.45) of CDB – out now!
Enjoy more Classic Dirt Bike reading in the quarterly magazine.
Click here
to subscribe.
Comments
comments