Do you make, import or otherwise supply bits and pieces, clothing or other stuff the world of off-road motorcycling needs to know about?
If so, then your product could be on these pages. Contact Leon in advertising on 01507 529465 lcurrie@Mortons.co.uk or Tim Britton on 07739 615605 or CDBeditor@mortons.co.uk
Got ya covered!
A stylish cover for your bike is a great thing to have, especially if you cart it around to events on a trailer or bike rack. If the weather stays fine on your way to an event then that's okay, if not, then your bike starts out all covered in muck and road dirt, which is not a good look.
Even worse, the controls such as brake and clutch levers can be filled with gritty stuff which does them no good at all.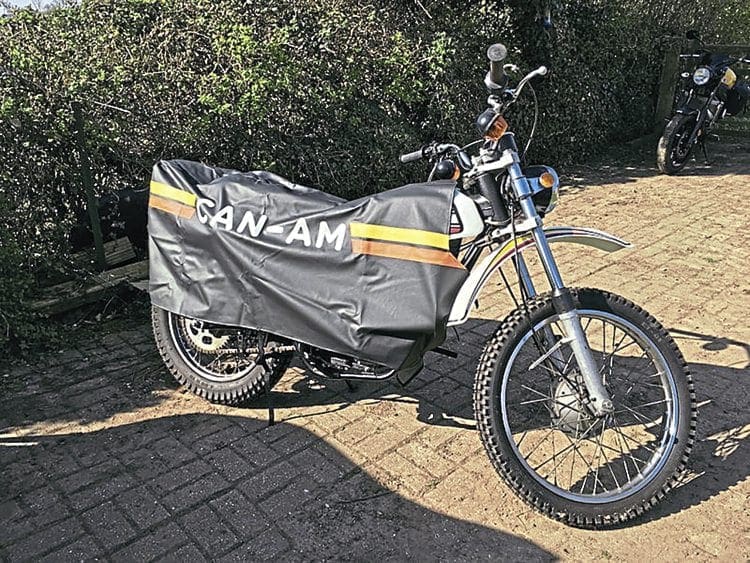 Over in Germany, Mike Ernst has the answer to the issue of keeping your bike clean until you're at the event.
He makes bike covers, handlebar covers and a range of other motorcycle things too, but for now it's the covers we're interested in.
Naturally the covers come in different sizes as trials, enduro and MX bikes old and new are different shapes and sizes, so best way is see what he's got and if you're not sure, ask.
What is it? It's a bike cover with whatever logo you need on.
Where do I get one? From Mike Ernst on his website www.ernst-kuerschner-sattler.de follow the Motorrad link. His English is excellent just in case your German isn't.
Shocking ideas
Since the silly notion that dirt bikes could only work with rigid rear ends was kicked into touch sometime in the middle of the last century, rear suspension has not increased in leaps and bounds.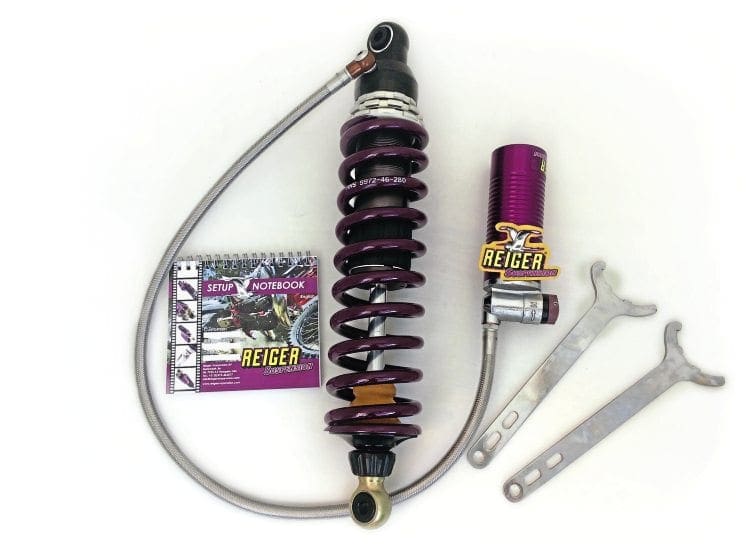 If it had, then something was wrong as the last thing needed at the rear of a motorcycle hammering across a bumpy MX or enduro course is 'leaps' and 'bounds', in fact it is just the opposite which is required.
Our cover bike wears Dutch Reiger Suspension units and we got onto Kamar Motorsport to see what was what. Top and bottom of it is they will build units to your needs, so contact them.
What are they? Reiger rear suspension units
Where do I get them? Kamar Motorsport at
www.kamarmotorsport.co.uk
What's the cost? Depends on the spec
Read more News and Features online at www.classicdirtbike.com and in the Summer 2020 issue of Classic Dirt Bike – on sale now!
Enjoy more Classic Dirt Bike reading in the quarterly magazine.
Click here
to subscribe.
Comments
comments