Do you make, import or otherwise supply bits and pieces, clothing or other stuff the world of off-road motorcycling needs to know about? If so, then your product could be featured in CDB. Contact Helen in advertising on 01507 529574 or Tim Britton on 07739 615605 or CDBeditor@mortons.co.uk
Keeping the wire tight
Our project Yamaha IT465 is missing its throttle, or more to the point the one which came with it was damaged beyond use.
All attempts to find one have drawn a blank so we were sort of stuck until Venhill suggested we try their 600A dual rate twist grip.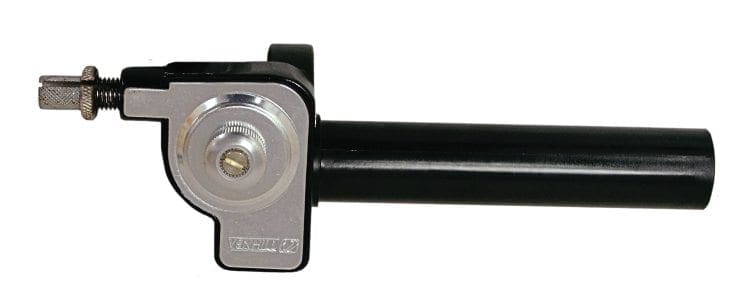 This has two cable positions, so either an MX setting with 68 degrees of movement or an enduro setting with 80 degrees of action can be used.
It's also got a full spares back-up from Venhill and generally available from stock.
There is a cable option too, where Venhill supply a universal cable for the owner to make up or they can supply a stock one.
What is it? A replacement MX/Enduro twist grip
Where d'you get it? From Venhill direct.
What's the cost? Throttle only £59, throttle and universal cable kit £80.66. Prices include VAT but not postage.
How do I get it? Contact Venhill on 01306 885111 or email them on sales@venhill.co.uk
Read more and view more images in the Autumn 2019 issue of CDB – on sale now!
Enjoy more Classic Dirt Bike reading in the quarterly magazine.
Click here
to subscribe.
Comments
comments