This is the place where we publicise your products, so if you've something to make a MXer go faster, a trials rider keep their feet up or an enduroista stay on time, let us know and we'll spread the word.
Words and pics: Tim Britton
Take a breather
Engines need air, bigger engines need more air, well sorted engines need the most air they can get – enter the big airbox.
This airbox in our pic has been developed by 3L Road and Race specifically for CZ MX machines such as the 380 featured in this issue.
The need for a bigger airbox came because of the sealing improvements in the development of the race engine.
These mods meant more air was taken in through the designer's ideal route… through the carb intake which showed the standard box to be lacking.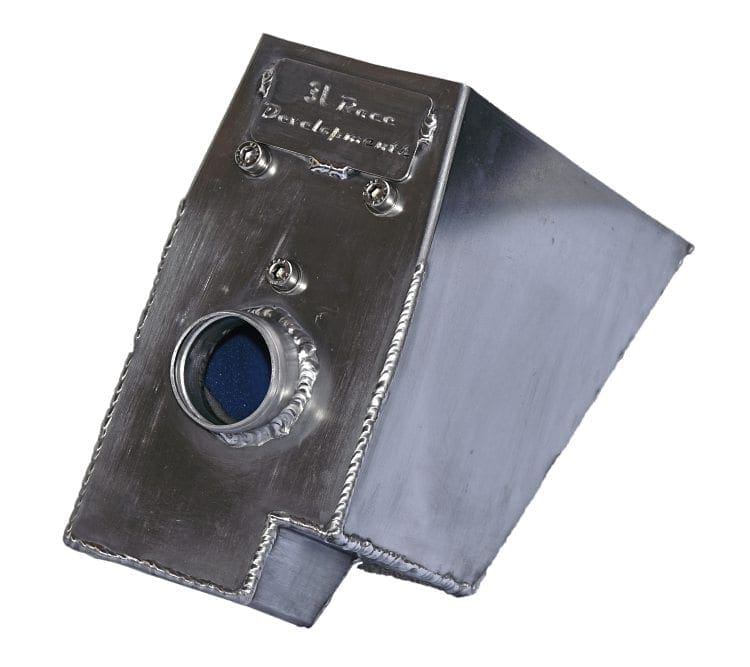 This one fits the new frame but also was made so it will bolt on to the standard frame too. It's in alloy and made by 3L Road and Race's alloy fabricator.
What is it? It's a high capacity alloy airbox for CZ MXers.
Where d'you get them? They're from 3L Road and Race on 07980 290898
What's the cost? check with Norrie
Give it some gas
A subject guaranteed to make the blood of any classic enthusiast boil, be they competition orientated as we are in CDB, or road orientated on two, three or four wheels, even is one of modern petrol and its effects on older vehicles.
At the very least, one has to change fuel pipes, floats and float needles in carburettors to cope with the ethanol content of modern petrol.
Then there are problems with settings for carburation and ignition, as well as non metal fuel tanks being eaten by the stuff.
As can be imagined this subject is quite involved and not easy to explain away with a glib "modern fuel is rubbish."
Veloce has just published a book written by Paul Ireland who goes quite a way to explain the subject in his pocket-sized book – it's almost A5 size. In the 152 pages Paul details the experiments carried out at Manchester University and their findings from these.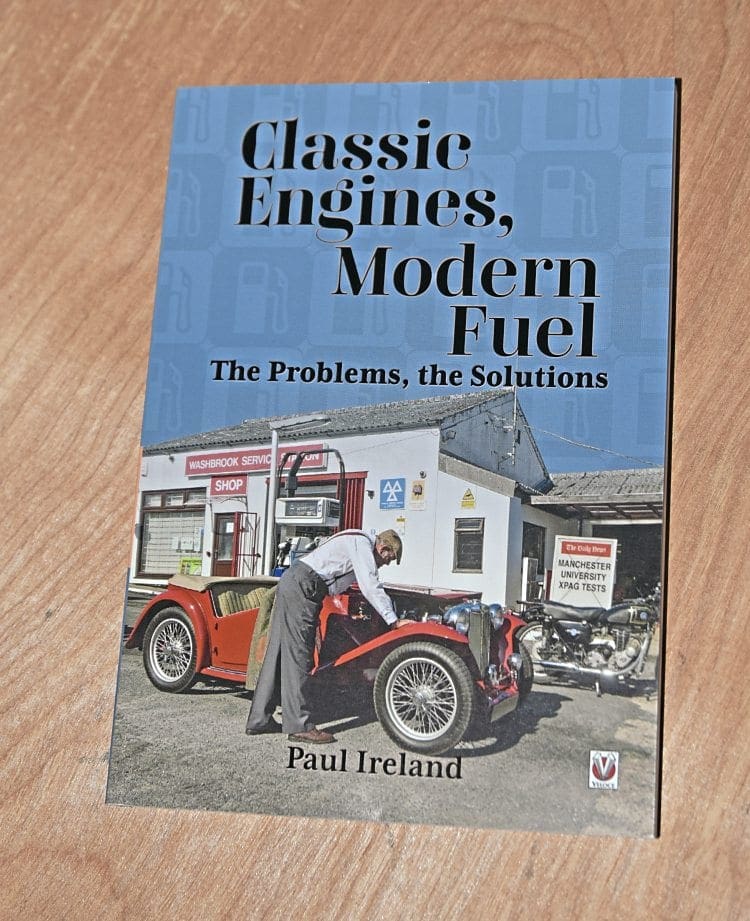 He goes quite a considerable way to explaining what can be done to deal with the modern fuel we can buy and how to determine you're on the right track with tuning.
It is a car orientated book but there's a motorcycle on the cover and the content is mostly general engine stuff.
You won't find specific information on how to tune your 1842 Spagforth Whippet (Comp Model) but you will have a better understanding of the whole fuel thing after reading it.
What is it? It's a book about modern petrol by Paul Ireland.
Where d'you get one? You get them from publisher's Veloce onwww.veloce.co.uk the ISBN is 978 1 787115 90 3
What's it cost? It's £15.99 though there may be a postage charge.
Read more News and Features online at www.classicdirtbike.com and in the Autumn 2020 issue of Classic Dirt Bike – on sale now!
Enjoy more Classic Dirt Bike reading in the quarterly magazine.
Click here
to subscribe.
Comments
comments