In what can be described as fabulous weather – for the Highlands in Spring – Dan Thorpe put his name on the Challenge Trophy.
The weather was kinder in 2019 than it had been the previous year, the sections were as tough but not as trick, yet last year three riders went clean, one of them being Dan Thorpe.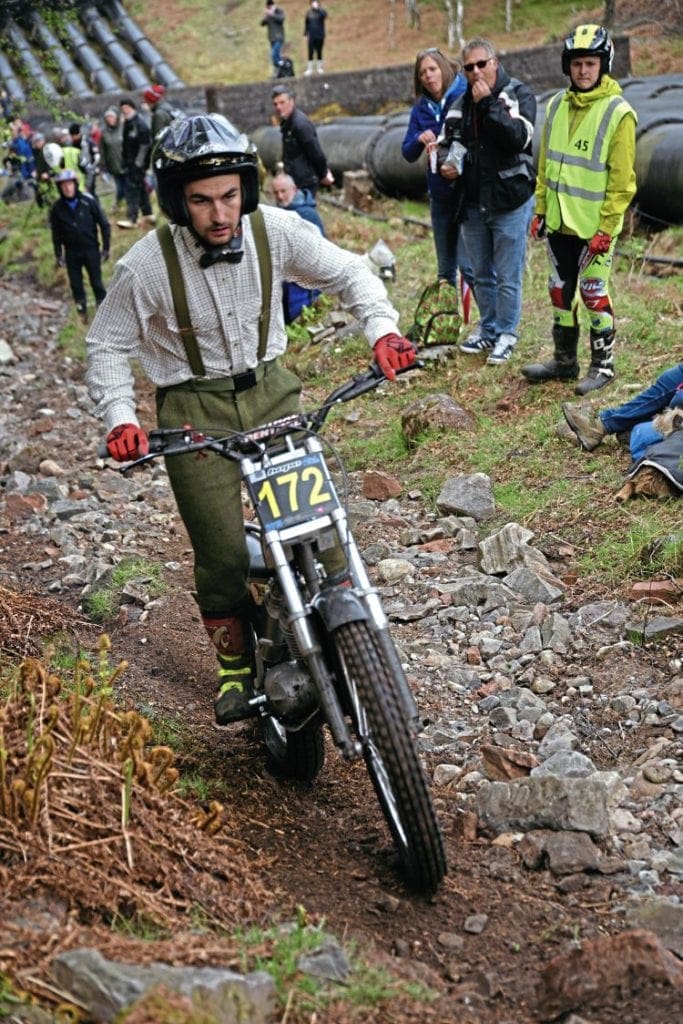 Dan lost out in 2018 due to tie-break rules that favour bigger bikes and older riders, but this year he made no mistake and he was the only rider to finish on one mark, a mark he lost on day two.
In winning the 2019 event Dan created another 'first' by joining his dad Dave on the winner's trophy, the only father and son to win so far, as Peter Archer pointed out to me at the presentation. It could also be fitting that a Cub won in 2019, as Roy Peplow won the 1959 SSDT on a Cub.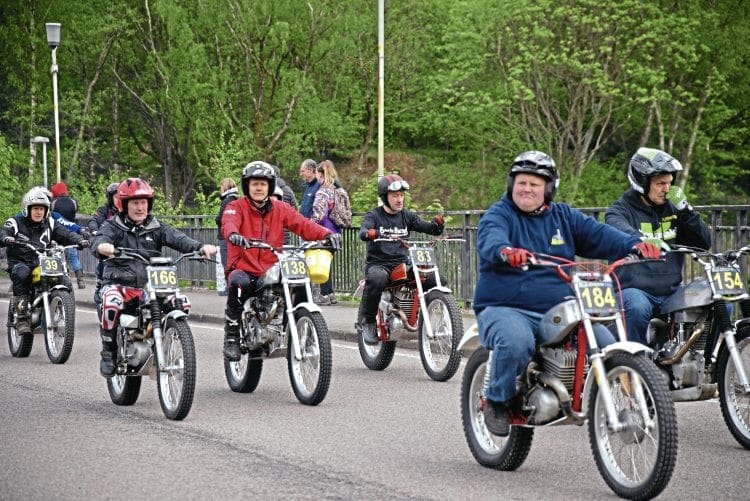 Naturally in such close events there were a number of riders who could easily have taken the top spot.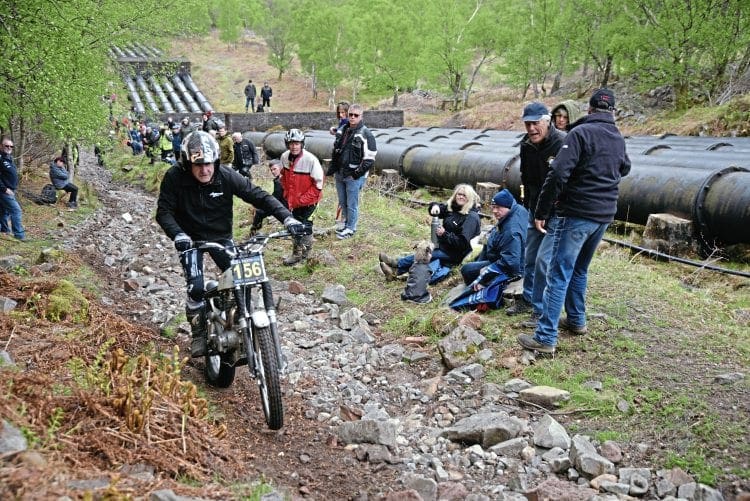 The favourite was Gary Macdonald, the winner in the last two years, although Ariel rider Ben Butterworth was also in contention.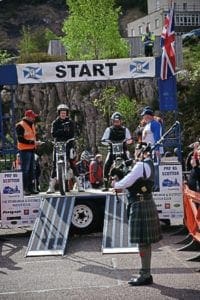 Ben had to settle for second place, while it was Gary's turn to give precedence to the bigger bike in the tie-break.
As ever the trial isn't just about the stars at the top end but tussles go on further down the list too and another father and son combination, Chris and Sam Clarke, had the distinction of both losing 15 marks, with Sam losing out to his dad due to the age ruling.
Those who know the course will appreciate that the conditions were a lot easier this year, but there were still a few bogs around and the editor must thank three Spanish riders who assisted in pulling him out of one when he missed the path by a few inches and ended up engine deep in the soft stuff.
The trial was probably the most enjoyable for the weather for some time and the finishers' list, while documenting the results, doesn't tell the tale of the heartache of riders such as Josie Glover who melted the electrics on her bike late on day two, or Levis-mounted Andy Abraham, who had to retire almost at the end, or Nick Jefferies whose Bantam expired at Callart and he pushed it a considerable way along the road before Nigel Greenwood caught up with him and offered a tow with a rope.
Next year Nick…. next year!
Read more and view more images in the Summer 2019 issue of CDB – on sale now!
Enjoy more Classic Dirt Bike reading in the quarterly magazine.
Click here
to subscribe.
Comments
comments