Generally speaking, and in a 'normal' world, this part of the news pages would be full of juicy bits and pieces about the Hagon Shocks-supported Classic Dirt Bike Show at Telford.
In this space would be information about our guests and bits about the bikes already lined up to come. We'd have comments from stall holders, press releases from clubs as they told us the details about the forthcoming year.
Then of course there would be the prize presentations of various trials and MX series which would have been running through the year…
But it's not… for the simple reason that although at time of writing our colleagues here are planning that the show is on, we are all realistic and know the rug could be pulled with just a few days' notice.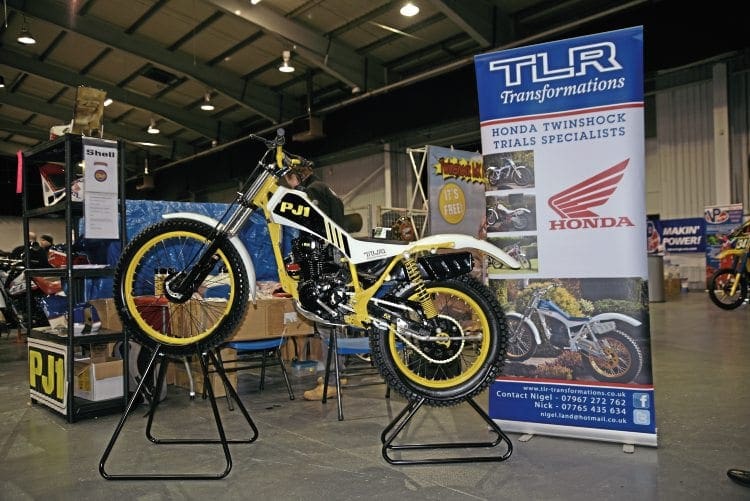 The global pandemic which has played havoc with life in general around the world has hit sports and events particularly hard and the question asked of the editor at the few events which have happened in 2020 has run along the lines of "Is Telford on then?"
The show is such a part of the off-road life it has become recognisable to us all by only that one word… 'Telford' and any classic enthusiast talking to any other classic enthusiast only has to say "going to Telford?" and all know what is being referred to… A typical reply may well be "oh aye, got a pile of bits I need before the season starts…" or "Yes, my mate's going too and we only ever see each other at the show being as he's at t'other end of the country now…"
None of us can make any assumptions from one day to the next let alone for an event nearly three months away.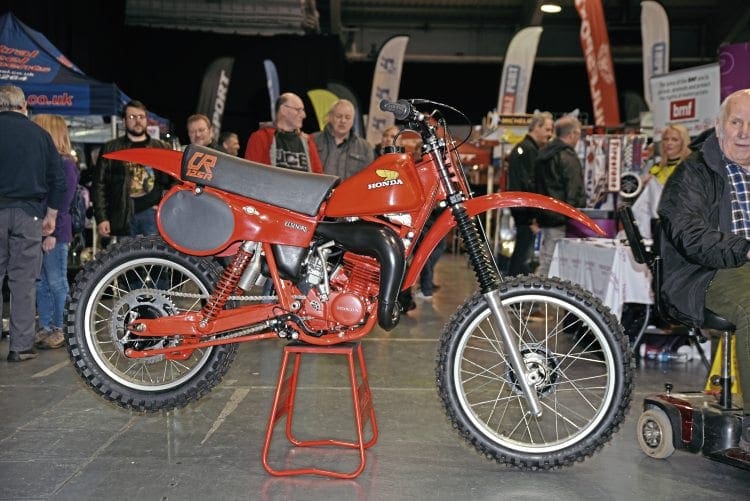 Even in recent weeks, there were signs of a return to sporting events and a light at the end of a horrible tunnel then, the light winked out as the UK was plunged into a month long lockdown.
So, to the 'will it, won't it' question has no simple answer.
The show is traditionally in the early part of the year for a very good reason, once March arrives, events will be on every weekend and as this scene of ours is a rider/competitor orientated one we will be keen to get back on bikes and do what we do.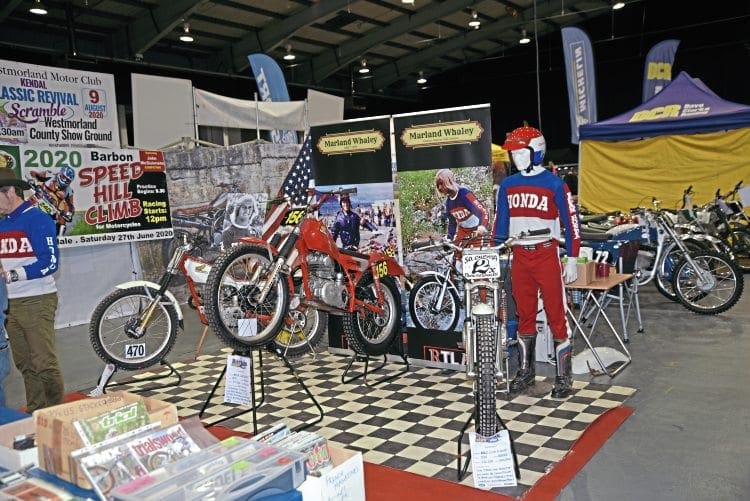 So … keep looking at the events and shows website for the latest information www.mortonsevents.co.uk
Meanwhile here's some pics from the thousands of images we've taken at Telford, just to keep you on the boil for whenever the show can happen.
Read more News and Features online at www.classicdirtbike.com and in the Winter 2020 issue of Classic Dirt Bike – on sale now!
No Caption
Enjoy more Classic Dirt Bike reading in the quarterly magazine.
Click here
to subscribe.
Comments
comments