Three halls of stupendous dirt bikes and a dinner to boot!
Words Tim Britton Pics Tim Britton and Fiona Watson
Does anyone doubt that the annual February gathering at Telford International Centre for the Hagon Shocks-backed Classic Dirt Bike Show is the non-riding event of the year for our scene?
Even on set-up day there's lots going on as bikes, bits and bods are wheeled in for displays and trade stands.
There is all off-road life on display at this show, with trials, scrambles, MX, enduro, grasstrack, speedway and sidecars from all eras there for us to take in, or to quiz the owners.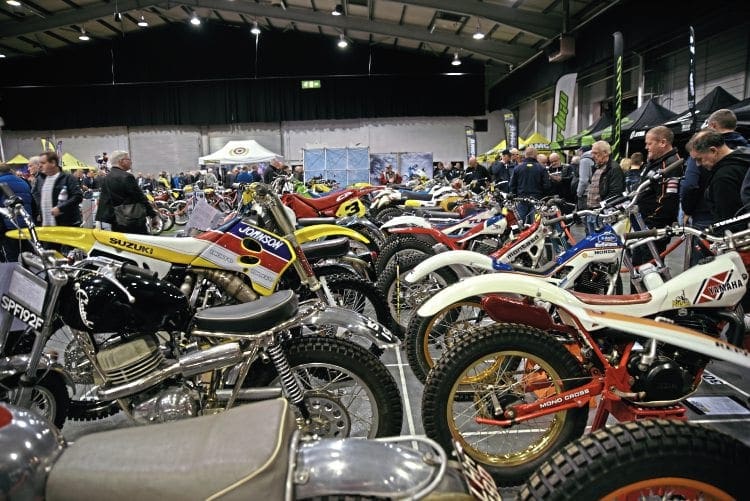 There are club stands, event organiser displays, trade stands and… and… oooh! I'm going to have to sit down… The excitement is too much and it's only Friday! Naturally enough there's our stand too, with lots of back issues of CDB on display and the latest – Issue 50.
The event has settled into a regular format of two days with a Saturday evening dinner and outside autojumble.
There's no denying the Saturday daytime is the busiest of the days – most of us will be riding somewhere on the Sunday – and at times it was difficult to navigate a way round the halls as the throng of people packed the place.
It was clear those of us at the show, whether we were there to work or visit, fall into a number of categories.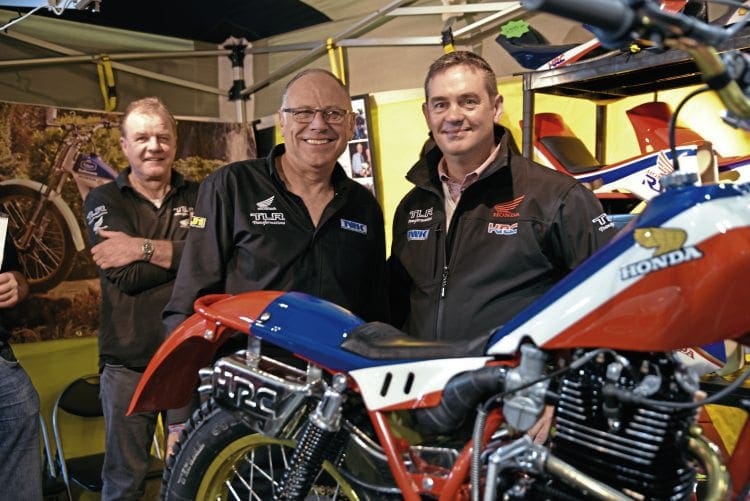 There are the enthusiasts just having a look and catching up with friends, those who are looking for a project and those who have taken on a project and are looking for bits…
The line between the categories is often blurred and crossed, as I spoke to a couple of people who had gone just to see what was going on and were carting off new projects…
Stage guests have long been a feature of this show and for 2019 trials star Dougie Lampkin joined MX star John Banks as stage and show guests.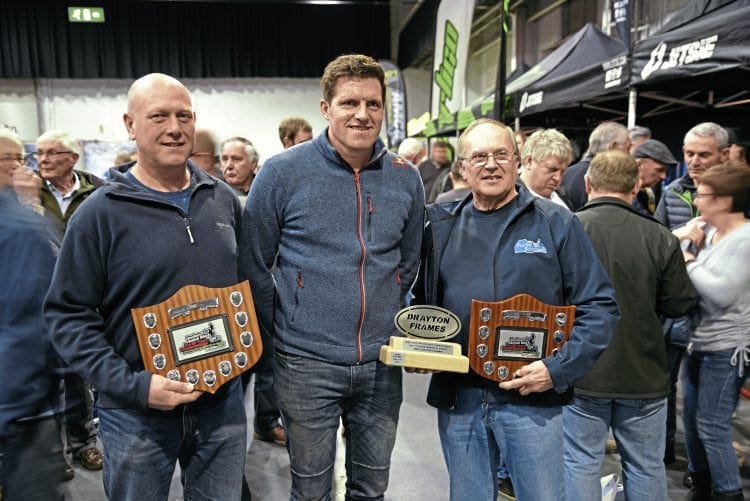 Each proved popular and the stage area was crowded every time Jack Burnicle interviewed them.
There were other things taking place on the stage too, with presentations from the Kia trials series, our Northern British Bike Championship trials series and the classic British Scrambles Championship too.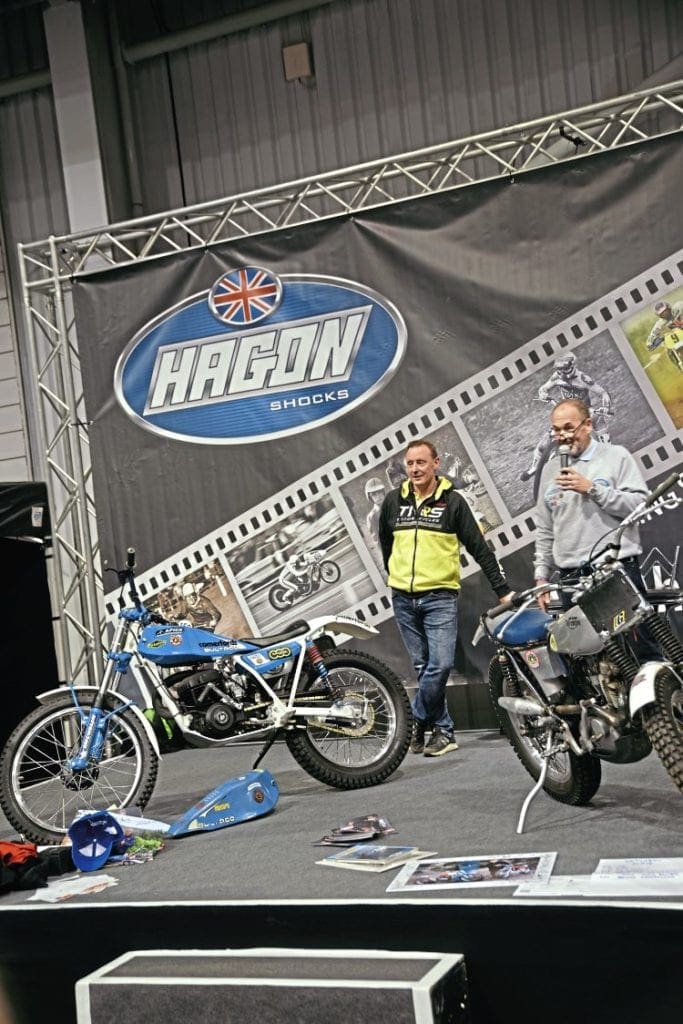 In the end though, it was all about the bikes so we took our cameras and wandered round the halls, taking pics of this, pics of that and lining up a year's worth of feature bikes too.
So here's a selection of what we were looking at in 2019 and by the time you're reading this it'll be less than nine months until the next Classic Dirt Bike Show!
Read more and view more images in the Summer 2019 issue of CDB – on sale now!
Enjoy more Classic Dirt Bike reading in the quarterly magazine.
Click here
to subscribe.
Comments
comments