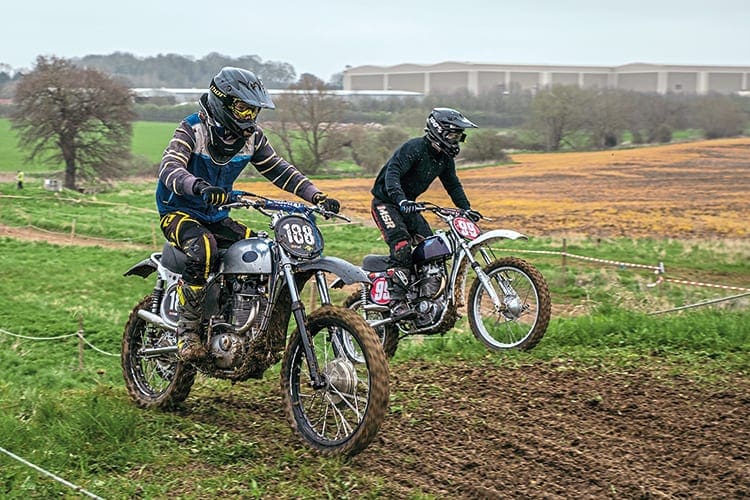 "You should come along to our meeting at Woodford in April," said Colin Hill of Northampton Classic Club Ltd when CDB admired the line-up of classic MX machinery on the stand at Telford Show last February.
"We'll have all sorts of bikes there for your photographer." So, we went along and what a great couple of days it was. The weather played sort of fair and thanks to cancellations elsewhere in the calendar there was a huge entry of eager riders looking to work off the winter excess.
With classics covering Pre-60 to the twinshocks of 1983 there was always something happening on track, be it a thundering pre-unit single or a howling two-stroke in the Greeves Challenge race or Richard Allen's Montesa Cappra who claims to be "…just a trials rider really…" but looked pretty good on track.
The meeting looked pretty slickly run to us and true to their word the club had a tasty selection of bikes for us to photograph and we'll be featuring them over the next few issues.
The first one though will be the show-winning bike from the Classic Dirt Bike Show at Telford – Bill Henson's 420 Jawa which is on page 11.
The club's next meet at the Woodford Circuit will be in July and their facebook page Northampton Classic Club Ltd will have all the details for you.
Read more in the Summer issue (No.47) of CDB – out now!
Enjoy more Classic Dirt Bike reading in the quarterly magazine.
Click here
to subscribe.
Comments
comments