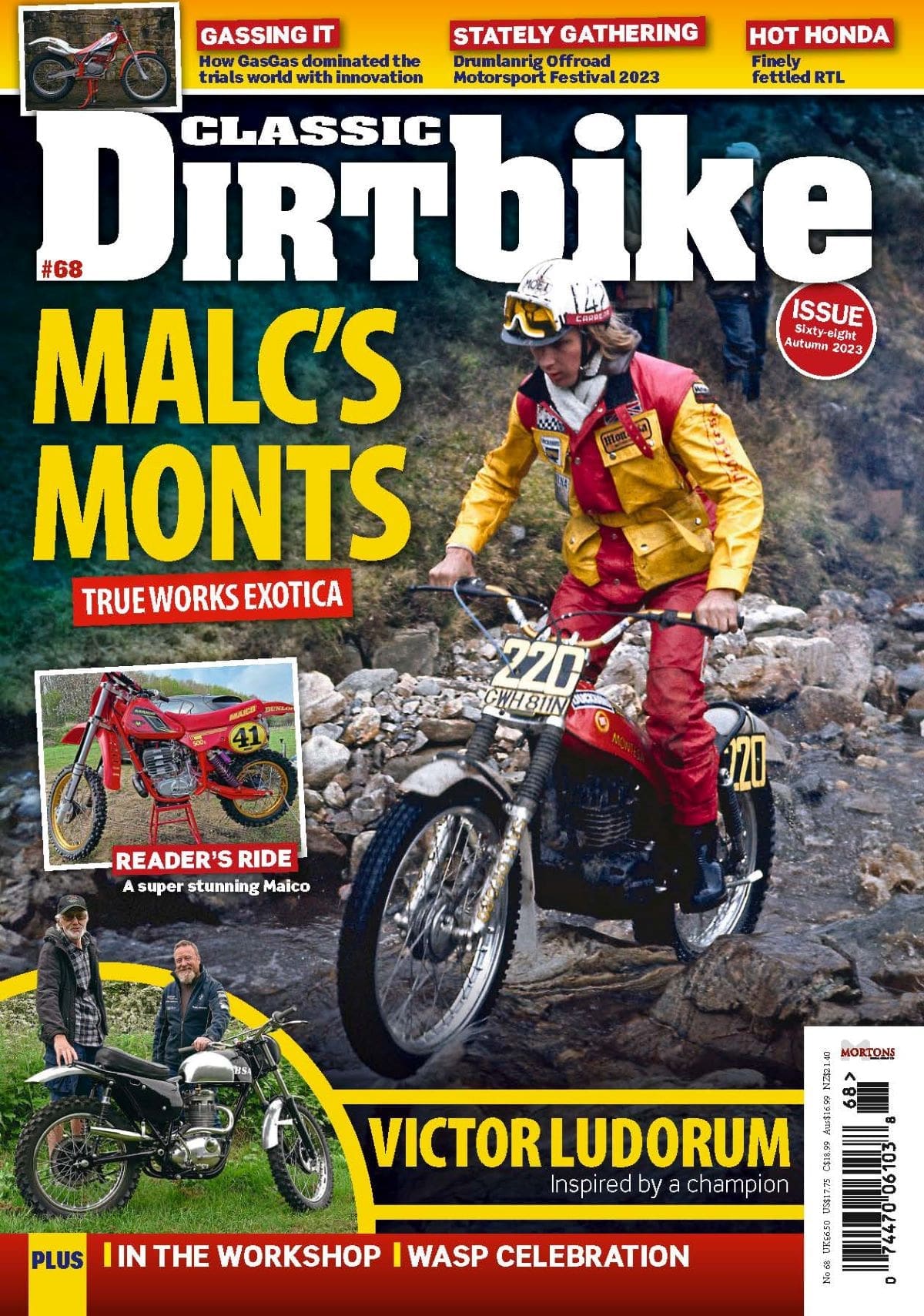 Welcome to Classic Dirt Bike magazine, where we celebrate the best in older off-road motorcycles and showcase those who ride them… both now and back in the day.
In Issue 68 of Classic Dirt Bike magazine, you can expect all of this…
GP Victor
BSA couldn't really call its MX single anything but 'Victor' given it was based on the company's victorious factory MXer.
Factory exotica
Actual genuine works team motorcycles have an aura about them which transcends mere metal… we grab the chance to see some of Malcolm Rathmell's development bikes.
Well fettled
Tony King decided his RTL Honda wasn't quite as tidy as it could be, so set to and tidied it up… the result is stunning.
A bit of a rarity
Fluff Brown built a few 440 Rotax MXers in the Eighties. Terry Pickering has one, we took some pics.
A subscription means you can enjoy all of this, plus plenty of other benefits such as making a major saving on the cover price and FREE postage.