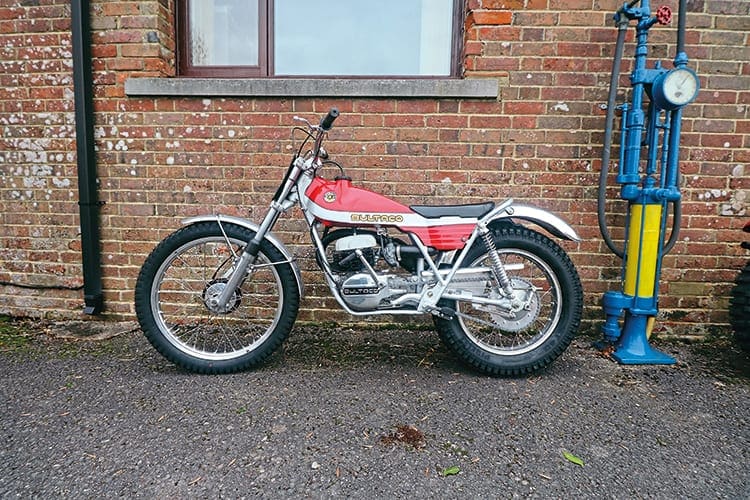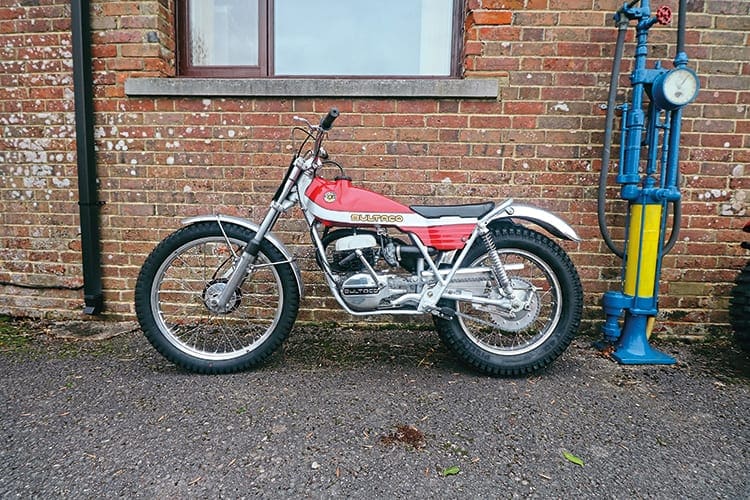 If you're going to have a 325 Bultaco restored then it is possible the workshops of the man responsible for its inception could well be the place to go. Alongside the Sally Miller Museum is a well-equipped workshop where all sorts of magic happens and machines from the dawn of motorcycling time are resurrected for display in the halls. The team… Bob Stanley and Sammy himself… are hands-on restorers and occasionally dabble in customers' machines, as well as museum stuff.
It is to Bob to whom we turned for information on this particular restoration, which was completed at quite a rate of knots. It did help the bike was all in one piece and didn't seem to have been abused in its life. Said Bob: "Sometimes a bike does escape the fate of many trials machines and gets pushed to the back of a shed or garage and is then not looked at for years rather that than be passed on until it's being raced round a field shedding bits left right and centre." He continued: "The more we looked at various bits the more it seemed to bear out that theory though it did need lots of tlc."
Read more in the Spring issue (No.46) of CDB – out now!
Enjoy more Classic Dirt Bike reading in the quarterly magazine.
Click here
to subscribe.
Comments
comments