Bultaco's Mk3 Matador put up impressive medal-winning performances when introduced in the Sixties and this one is still winning in 2019.
Words and pics: Tim Britton Media Ltd
As we photographed his bike Damon Wood confessed he hadn't actually restored it and the credit for the majority of the work had to go to Philippe Vandewalle at Old Knobblies.
"I saw the matador on Philippe's business website and sort of had to have it," he grins wryly. As he said this I wondered privately how many of us have been smitten in the same way by a bike.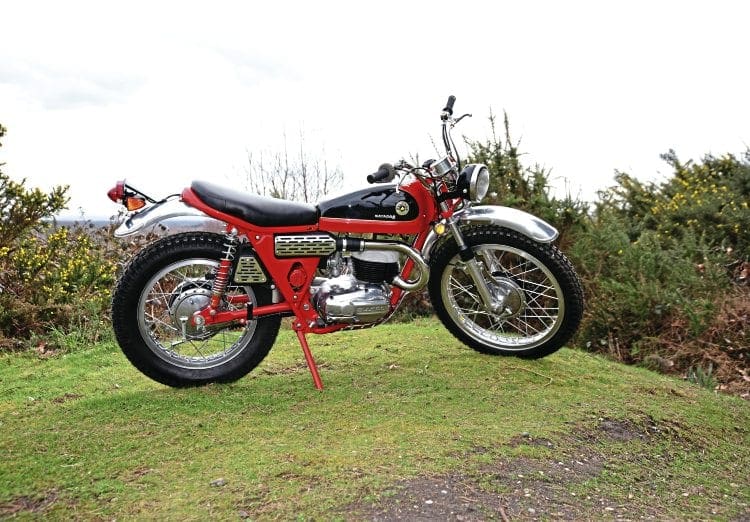 "That's not to say I've not done anything to it since I bought it," he continues, "but my involvement in this bike has been more seeking out the smaller bits and pieces or rarities that are not easy to find."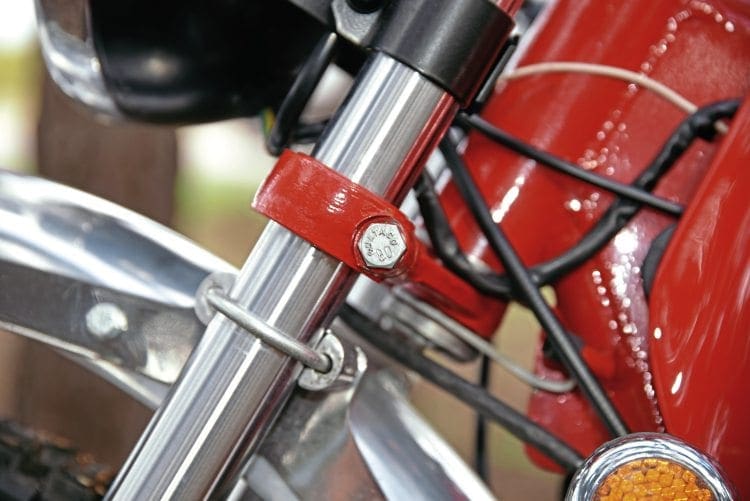 What Damon means is he's found such things as proper fasteners with 'Bultaco' forged in them, the rubber mounting that protects the speedo from vibrations, other rubber bits with 'Bultaco' imprinted in them and that sort of thing. "If you're doing a restoration then these are the things that take the time to source, or at least they do for me."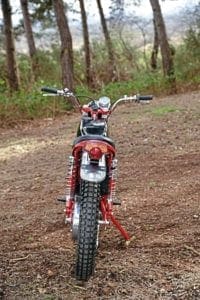 The Matador had been restored a long time before Damon acquired it and while it was in excellent order, some of the fasteners were plain ones, used for expediency and acceptable if you can't get hold of original stuff, but if you're prepared to seek these things out then they do make all the difference to a restoration.
In part, such attention to detail is ingrained in Damon's psyche, as his day job involves set-building for the film and hospitality industry through his company Effigy Models and Sets Ltd and it is partly to do with a desire to achieve the best result he can for a machine.
Read more and view more images in the Summer 2019 issue of CDB – on sale now!
Enjoy more Classic Dirt Bike reading in the quarterly magazine.
Click here
to subscribe.
Comments
comments