It's a team thing this Classic MXdN.
Words: Mark Dunseath Pics: Ian Cairns
The International Classic Motocross circus visited Ballyblack in Newtownards in September, for the 2016 Classic Motocross des Nations International event, promoted by the Northern Ireland Classic Scrambles Club (www.niclassicscramblesclub.com).
The venue and track at landowner Leslie Wright's farm was classic motocross utopia and much lauded by the competing riders representing 12 national teams, from as far away as Vancouver in Canada and across Europe.
The sun shone on the event providing ideal conditions for the competitors and the huge crowds of spectators enthusiastically cheering on, waving programmes and blowing air horns to create a fantastic atmosphere and spur on the Northern Ireland teams.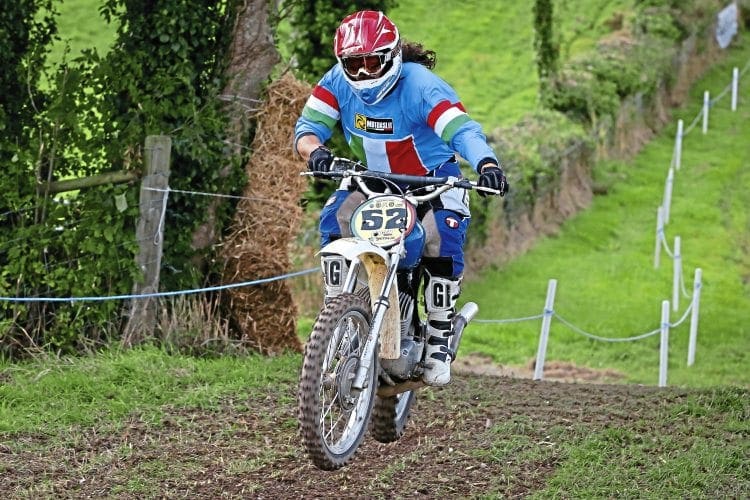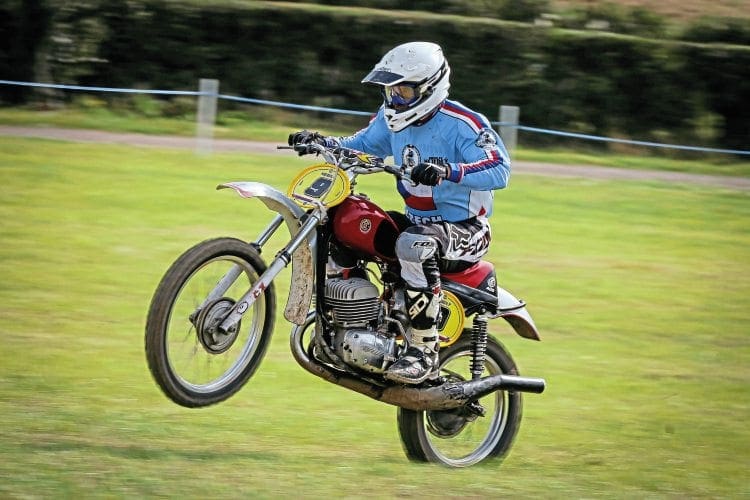 Highlights of the event, giving the crowd what they had come to see, included a victory and second place in both Over 70 years Class Races, for Ards man Cecil Pearson.
This helped the Over 70 years Northern Ireland team, along with team-mates Tommy McFarland and Albert Stewart, to second place overall in the competition, behind Wales in that class. Tommy McFarland is originally an Eglinton man who emigrated to Vancouver in 1971 and came back specially to ride for Team NI in this event.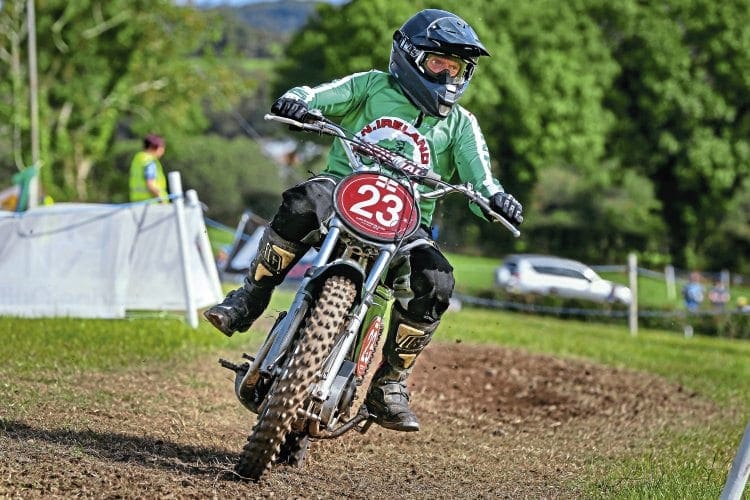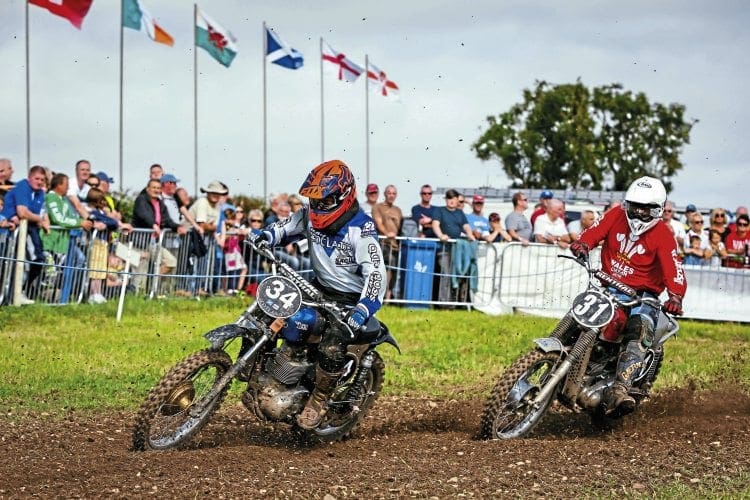 The icing on the cake for many was the overall team victory for the Northern Ireland Team in the Over 50 years Class, including two race wins by ex-500cc MXGP Rider Laurence Spence, showing that he had lost none of his style and little of his speed or determination, leading Team NI to victory in the over 50 years class.
Also racing were the father and son team of Jeff and Tom Wright – Jeff, in the Over30 years Class, has been diagnosed withthe early stages of Motor Neuron Disease, and his dad Tom, known as a fierce competitor, was riding in the Over 66 years Class.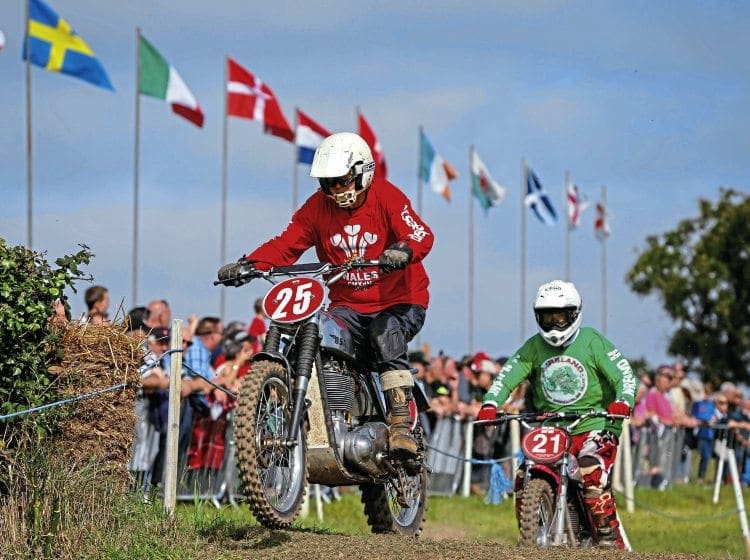 It was actually Tom's initial proposal in 2009 that Northern Ireland should first send a team of riders to the Classic Motocross des Nations, that culminated in this event.
The Northern Ireland Classic Scrambles Club members all came together to put in a phenomenal amount of work, led by main event organiser John Colling who put in a herculean effort to prepare the fantastic track.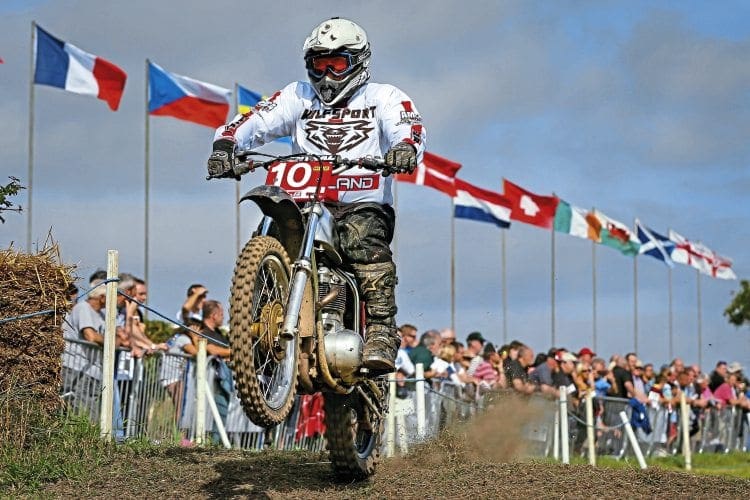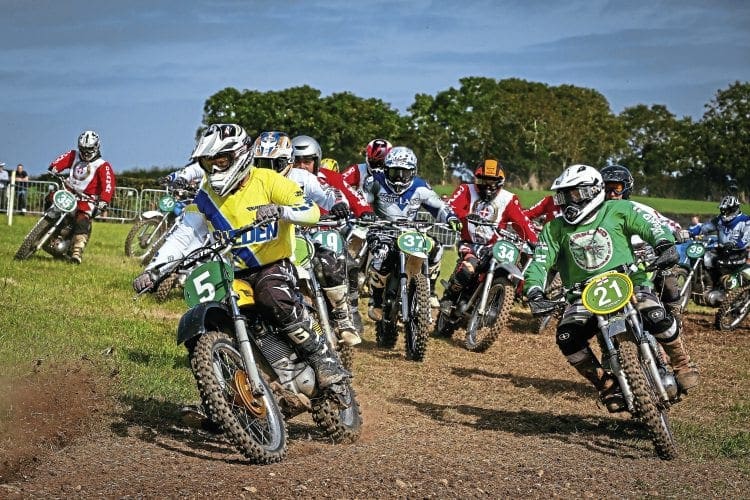 Many fans enjoyed wandering around the paddock, drooling over the immaculate and valuable classic machinery, that minutes later was to be ridden in anger as intended on the track.
All in all, it was a very special event, and so successful was it that there are already whispers that the CMXdN may well return to Ballyblack for 2020 (2017 CMXdN has been confirmed to be held in Denmark) – so watch this space!
Honoured guest
The Northern Ireland Classic Scrambles Club were also honoured to welcome mayor Deborah Girvan of Ards & North Down Borough Council to the event. She appeared greatly impressed by the international visitors and the huge crowd cheering riders on, and the scale and organisation required to run the event.
Results
70yrs+
England
Northern Ireland
Wales
66yrs+
England
Denmark
Sweden

60yrs+
1. France
2. England
3 Switzerland
50yrs+
Northern Ireland
England
Czech Rep

30yrs+
1. England
2. Wales
3. Northern Ireland
Read more News and Features online at www.classicdirtbike.com and in the latest issue of Classic Dirt Bike – on sale now!
Enjoy more Classic Dirt Bike reading in the quarterly magazine.
Click here
to subscribe.
Comments
comments