After a great attendance from Kia National Twinshock Trials Championship riders and fans at the Hagon sponsored Classic Dirt Bike Show at Telford, there was a lot of interest in the series.
Prize presentations were handled by 1979 world champion Bernie Schreiber and the organisers were looking forward to perhaps their best year ever with respect to the venues and clubs on board.
Bernie showed a lot of interest in the series and planned to ride in the double header in Devon in June.
The weather hit the first round at Knighton, cancelled due to the parking areas being waterlogged.
Round two went ahead at a new venue thanks to Bootle Scramble Club and the great work of the club and the Gowan family.
A brilliant day with superb weather, full entry, great location and sections boded well for the series.
Legendary photographer Eric Kitchen was there to capture Northern Ireland's Alex Lennox taking one of the expert wins; Wobbler, aka Paul Norman, on his RTX had a great ride as well.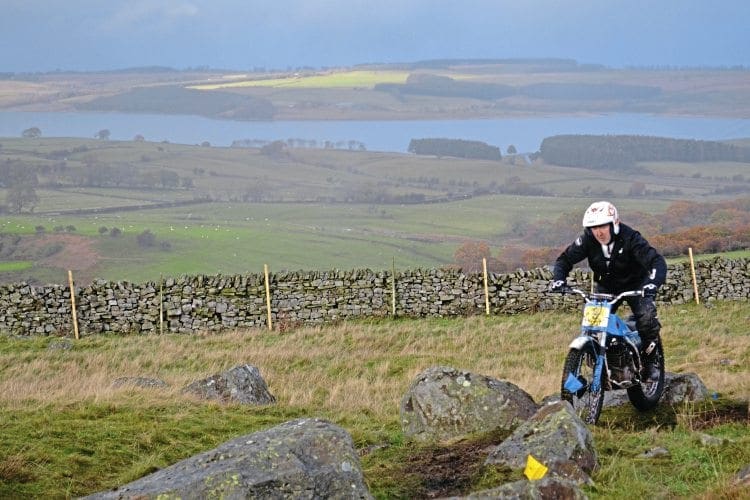 North Easterner Colin Ward returned and multi champ Steve Bird changed to Twinshocks to give Richard Allen a run for his money. Dave Wardell was going for his fourth championship in the clubman class, all in different classes.
Unfortunately the lockdown came a week later. The series is on hold – keep checking www.nationaltwinshocktrials championship.co.uk for information on when the series might resume.
Read more News and Features online at www.classicdirtbike.com and in the Summer 2020 issue of Classic Dirt Bike – on sale now!
Enjoy more Classic Dirt Bike reading in the quarterly magazine.
Click here
to subscribe.
Comments
comments