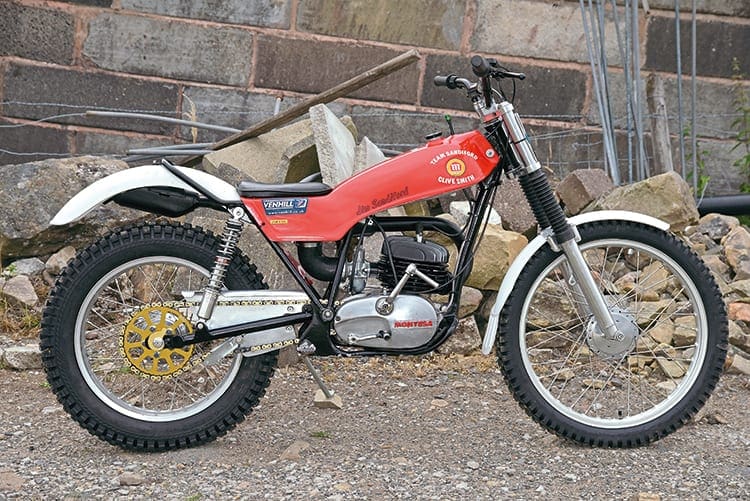 In the Seventies, trials riders had pretty decent machinery to choose from to tackle their sport. Thanks to the efforts of Sammy Miller, Mick Andrews, Don Smith and Gordon Farley the Spanish industry was the only major player in the feet-up game. Gone were the British factories and the Japanese were yet to take the sport seriously, okay, we'll allow Honda produced some stunning works bikes and Yamaha seemed to provide Mick Andrews with a new development for each week, but for those of us at grassroots level the choice was Bultaco, Ossa or Montesa and I doubt I'm the only club rider to have owned and ridden on all three at one time or another.
Of the three marques, Ossa's effort seemed to be the most low-key while Bultaco and Montesa had backed riders in all parts of the country where a local dealer, with assistance from either Comerfords in Bultaco's case or Sandiford's for Montesa, would provide a bike and/or parts. Naturally, some of these riders were directly backed by the factory but Team Sandiford had a good number of riders under their banner to fly the Barcelona company's flag. One such rider, Clive Smith, was doing sterling work for Sandiford and Montesa by being North West centre champion, best newcomer in the 1973 last pre-crash helmet SSDT and in a shock to the establishment he lifted the 1973 British Experts Trophy against the cream of the cream on a 'standardish' 247 Cota.
Read more in the Winter issue (No.49) of CDB – out now!
Enjoy more Classic Dirt Bike reading in the quarterly magazine.
Click here
to subscribe.
Comments
comments