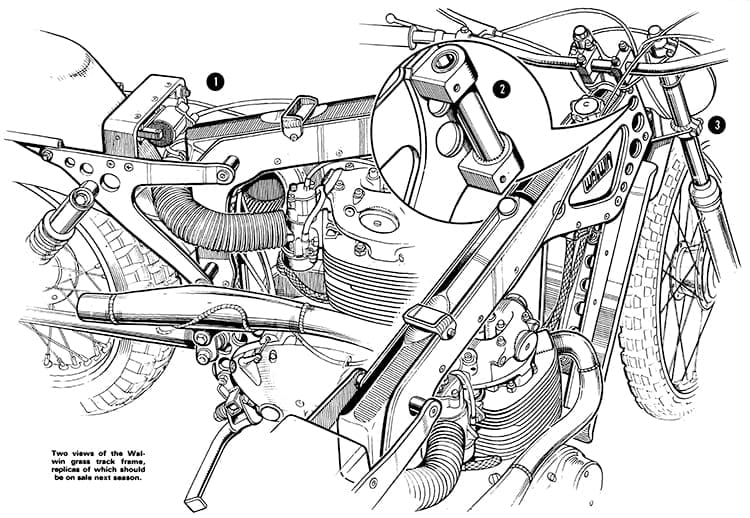 It's amazing how often chance plays a part in this magazine world, at least when it comes to inspiration for features. What I mean by that is a chance comment by someone at an event where they recall old so and so who built a this, that or the other and it's still around, or, as happened an issue or three ago while searching in our archive for something else unconnected with off-road motorcycles, something stunning turns up after being misfiled.
There I was on a search for a Panther sidecar outfit when a photo of a young lad – Mike Winwood – self-consciously posing with a scrambler, appeared before me. Mike had clearly been told by the photographer to kneel down and look like he was doing a bit of fettling. The bike looked good in the photo and there was some info on the back which gave the archive location of the other images and hey presto the feature on page 22 of CDB 44 happened.
Read more in the Summer issue (No.47) of CDB – out now!
Enjoy more Classic Dirt Bike reading in the quarterly magazine.
Click here
to subscribe.
Comments
comments