As the ISDT was the shop window to the motorcycle world, all factories took it seriously, though their approach often differed. We take a look at a faithful reproduction of NSU's 1956 mount.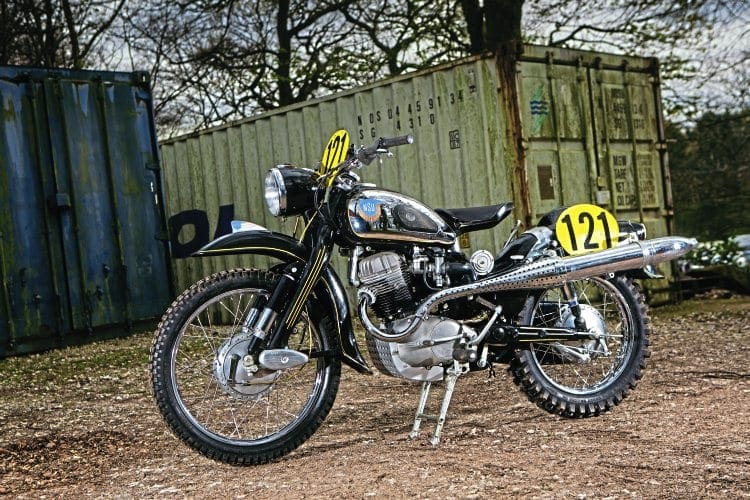 While Gary Chapman set up the lights for our shoot at the Carol Nash International Classic Motorcycle Show, I had a chance to quiz Ferry Brouwer about his superb re-creation of an ISDT NSU.
Knowing how fast he worked and the relatively short space of time it had taken him to reproduce the cantilever Yamaha works trials bike we featured a couple of issues back, I wanted to know how long the NSU had been in the making.
"Just over 20 years, Tim," he grinned, "I started it a long time ago, then the race bike thing took over so the NSU was pushed to one side – then last year after the trials bikes were done it was time to haul it out again."
Read more in the Autumn issue of
Enjoy more Classic Dirt Bike reading in the quarterly magazine.
Click here
to subscribe.
Comments
comments