As a seasoned IT owner and restorer/collector, (I've only been without an IT between the ages of 21 and 24, I'm now 53!), I can add a few pointers to the latest edition of your build in issue 51 of Classic Dirtbike.
The 1981 465 did not have a boost bottle but the 1981 250 did. Then, in 1982 both the 250 and 465 had boost bottles.
Your bike looks like it was 'endo'd' – or done a forward flip – as the subframe loop and rear fender look slightly curved down.
The sides of the subframe should be straight.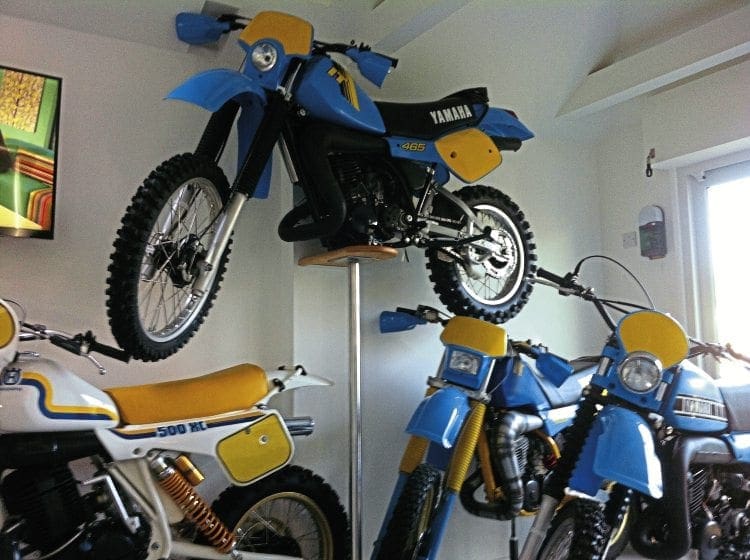 The sidestand bracket looks home-made which is why the sidestand has a poor closed position.
I have to say you will almost certainly never find a centrestand… but good luck if you try!
Looking at the alloy tank you have I'd say it is a 1981 tank and, as far as I can tell, from an IT125.
For reference I've sent a photo of my 1982 aloft in my den. NOS bodywork including 1981 tank.
I've had the 490 in the corner since 1991, the other is a UK 1980
Read more on this Letters and other Letters, Opinion, News and Features in the Autumn 2019 issue of CDB –on sale now!