Situated in what most East and West Coast Americans refer to as 'Fly-Over Country' discreetly behind the door of a former bakery in south St Louis, Missouri is a wonderful collection of truly classic dirt bikes.
Dave Mungenast was one of the premier competition riders to ever emerge from the US midwestern region, excelling in everything from representing America in the ISDE, to performing stunt riding for Hollywood movies.
Along with all those accolades he and his family founded and nurtured a formidable network of automobile and motorcycle dealerships.
His family and the community incurred a terrible loss when he died from cancer during the prime of life.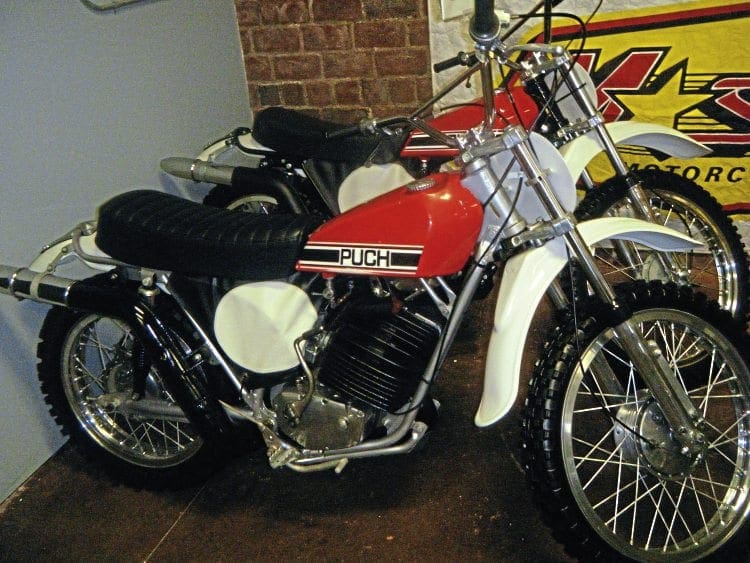 Fortunately he and his family enriched and expanded his initial collection to encompass the history of modern era competition cycles in the USA and also included some veteran and vintage machines from the early 20th century.
The museum has continued to expand with galleries on both sides of the street including unique Honda imports of both two and four wheels sold since the mid Sixties.
These photos represent the machines mostly on display in the newly opened motocross room and what I think will interest CDB readers.
Blaine Stone,
St Louis,
USA
View more images for this article and read more Letters, Opinion, News and Features in the Spring 2020 issue of Classic Dirt Bike – on sale now!
Enjoy more Classic Dirt Bike reading in the quarterly magazine.
Click here
to subscribe.
Comments
comments