An anniversary that seems to have been forgotten is Roy Peplow's win in the 1959 SSDT, the first win of such a major event for a lightweight motorcycle.
The accepted wisdom of the time said only a big bike could win such an event as the SSDT, as the smaller machines, such as Peplow's 200cc Cub, couldn't last the distance.
Roy proved them wrong, as Bill Lomas had earlier in the decade when he won the trade-supported Travers Trophy Trial on a 200cc James.
One suspects the dismissal of the smaller machines and their ability was more to do with certain manufacturers not wanting to admit they were wrong, rather than any actual problems with the machinery.
It could so very easily have happened much earlier too, as George Fisher came second on a 122 Francis Barnet in 1954 when he lost two more marks than Matchless rider Artie Ratcliffe.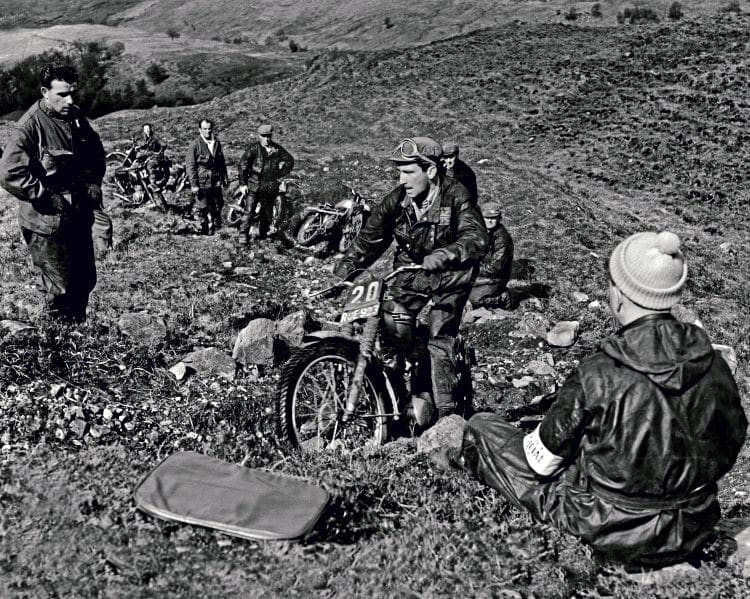 Fisher repeated the feat in 1955, this time on a 200cc Francis Barnet, but Jeff Smith only lost 20 to Fisher's 21.
Ratcliffe, by then in the Triumph team, brought his Cub in third in 1958, which set the scene for Peplow in 1959.
BSA C15 riders John Draper and Smith were second and third behind Gordon Jackson in 1960, Peplow was third in 1961, while Mick Ransom was third in 1962 on a 250 Francis Barnet.
Arthur Lampkin won the SSDT in 1963 on his C15 with Ray Sayer's Cub coming in third.
So the smaller bikes were always there and thereabouts and, of course, Sammy Miller had all sorts of reasons thrown at him as to why a foreign machine and a two-stroke to boot, would never win the SSDT – he probably didn't hear the reasons as he won on Bultaco in 1965.
Josh Randall
Email
Josh, a good anniversary to remember of course and Roy Peplow was a gent, sadly no longer with us. As you say in your letter the win could easily have been much earlier, as there were a number of close finishes. Wonder if Peplow's Cub is still out there? Tim
Read more Letters, Opinion, News and Features in the Summer 2019 issue of CDB – on sale now!
Enjoy more Classic Dirt Bike reading in the quarterly magazine.
Click here
to subscribe.
Comments
comments