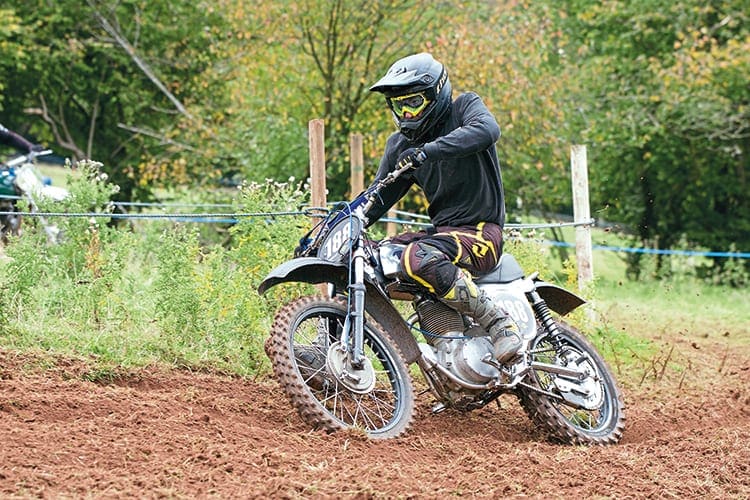 It's been a hectic year for the CDB backed scrambles series as riders charged up and down the country to events across the UK. There were six rounds, 12 races and two champions and everybody in the series, not just the winners, performed extremely well. The level of competition was keen, very keen at times. By common consent it was entertaining and  there was a noticeable improvement in the riding standard of a number of riders.
The 2019 programme was set to be decided at the AMCA AGM in November and the presentation of the 2018 awards (down to 6th place) will hopefully take place at the Telford's Classic Dirt Bike Show in February.
The  final positions in each of the two championship categories look like this:
Pre-65
(1) Aaron Graves 186 points (champion)
(2) Lewis Bell 167
(3) Gene Womack 152
(4) Will Bateup 148
(5) Liston Bell 109
(6) Joe Chell 83 (Best Pre-60)
Pre-74
(1) Kris Winder 204 (champion)
(2) Chris Chell 157
(3) Ashley Wilson 152
(4) Greg Speed 107
(5) Jos Goddard 102
(6) Trevor Calderwood 70
Read more in the Winter issue (No.49) of CDB – out now!
Enjoy more Classic Dirt Bike reading in the quarterly magazine.
Click here
to subscribe.
Comments
comments