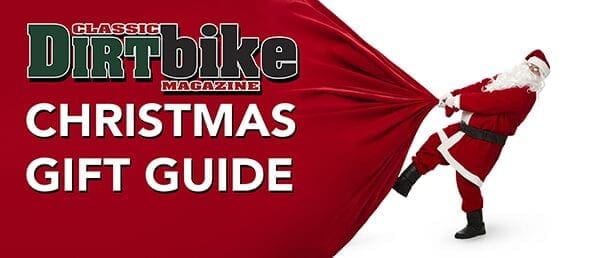 Check out the exclusive Classic Dirt Bike Christmas Gift Guide!
Yes, it's that time again. The run up to Christmas can be an extremely stressful time finding ideal gifts for your nearest and dearest. So, we've made your life a hell of a lot easier with our exclusive Christmas Gift Guide! Check out some of these must-haves for classic bikers…
---
1. Look stylish with the Classic Dirt Bike tweed cap!
Price: £9.99, ClassicMagazines.co.uk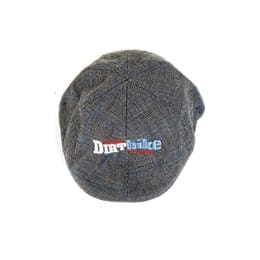 You can now get wrapped up warm AND look stylish this Christmas, as well as proclaiming your allegiance to Classic Dirt Bike. Is there anything better?
The Classic Dirt Bike cap comes in a range of sizes as do the heads they go on of course. Each one is embroidered with the Classic Dirt Bike logo and will enhance your standing in the paddock!
Available: www.classicmagazines.co.uk
---
2. Four issue subscription to Classic Dirt Bike for just £20!
Price: £20, ClassicMagazines.co.uk
What better gift is there for classic riders than six issues of their favourite magazine? This exclusive offer means you save money, have your magazines delivered right to your door plus free membership to ClassicBikersClub.com. This is the magazine all about old motorcycles made for the rough stuff. It's not available in retailers, so a subscription is the only way you get to enjoy everything it has to offer!
Take advantage of this Christmas deal now!
Article continues below...
---
---
---
3. Get your Christmas read with the History of Speed bookazine!
Price: £6.99 or £5.99 for digital copy!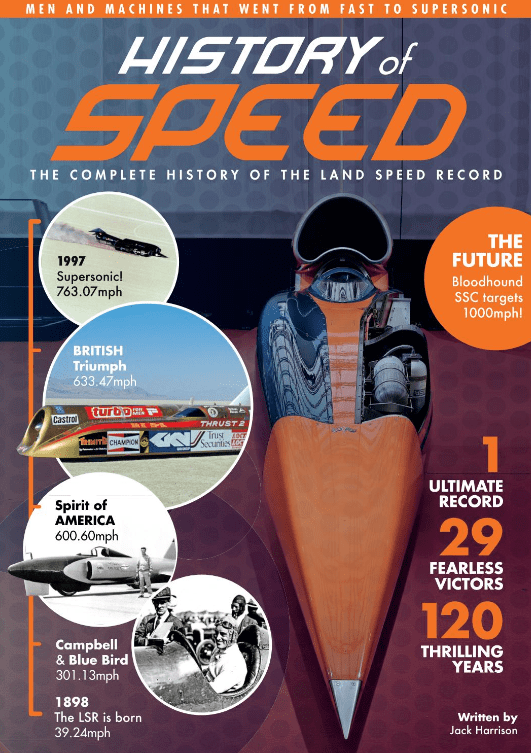 This 132-page special volume tells the story of the men whose names will be forever etched in the annals of history as land speed record holders, and uses a wealth of rare images to uncover how they each achieved immortality. This is a must-read, make sure you get your Christmas reading fix now!
---
4. Alpinestars Highlands Motorcycle Adventure Gloves
With the temperatures dropping and dropping, it's time to battle against the cold season with these Highlands gloves, constructed from premium goat leather and feature a 3D mesh outer layer, which help to offer top levels of comfort and breathability.
To help with grip and durability, the gloves come with microfibre and PU grip inserts on the palm and thumb and inserts between the palm and thumb, offering an improved range of hand movement and greater sensitivity. A great gift for the festive season, get yours here!
---
5. Battery Tender Dellran Dual Selectable 4amp Charger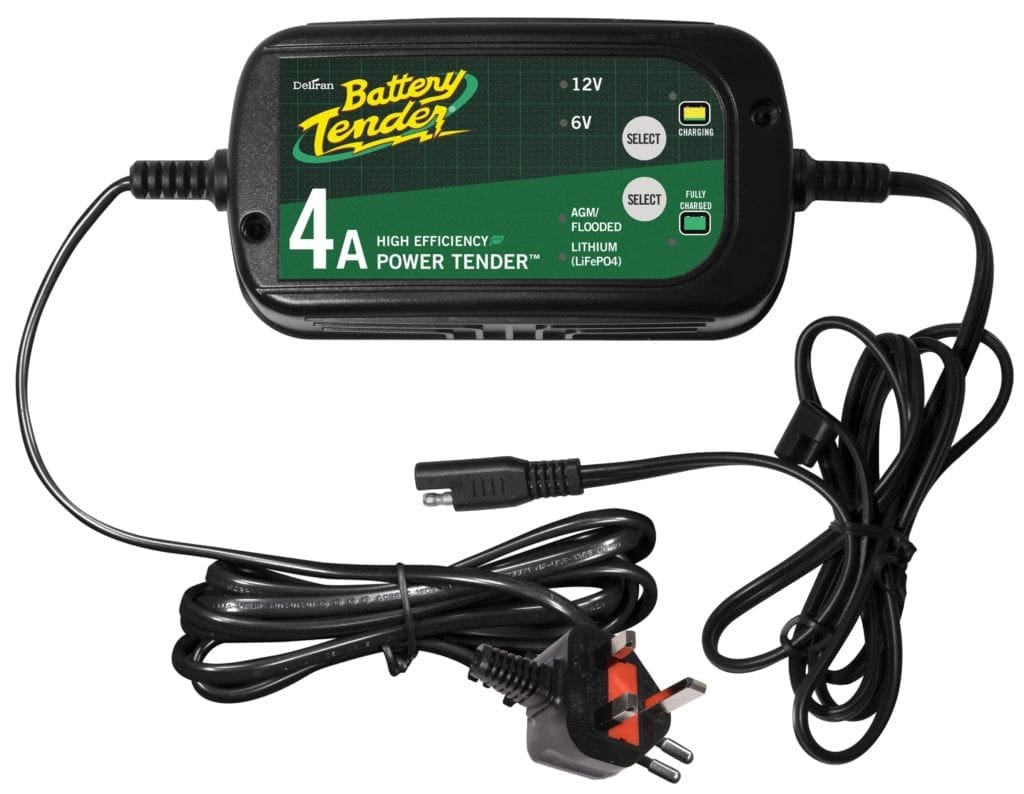 If you're like us and ride old classic bikes as well as modern ones, then you're likely to need to carry out maintenance on both 6v and 12v battery systems – and that's where this dual 6v/12v switchable battery charger system from Battery Tender comes in really useful. It's a lightweight, compact charging unit designed for use with a wide range of different battery types.
The fully automatic microcontroller system constantly updates the charging sequence to provide a smooth transition between the charging steps which makes it very easy to use, especially in small spaces.
---
6. Keep the dirt off with Muc-Off Motorcycle Chain Cleaner!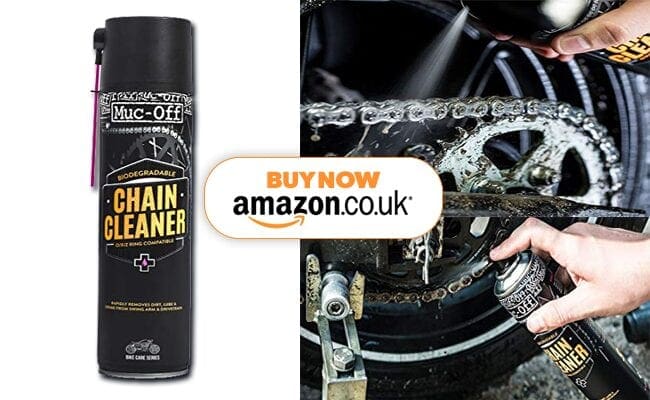 For you classic bikers, getting your pride and joy covered in dirt can be a huge inconvenience. This Christmas, this motorcycle chain cleaner is ideal for you. The Muc-Off Biodegradable Motorcycle Chain Cleaner has been specifically formulated to quickly and safely remove dirt, lube and heavy chain grime using advanced solvents. Its unique formula breaks down oil and grease to leave the entire chain sparkling clean and contaminant free. It now even has a Watermelon fragrance!
---
7. Christmas read – sorted, with Guy Martin's new book, 'We Need to Weaken the Mixture'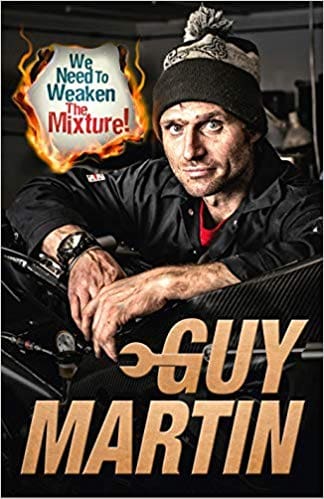 Except for one summer spent sleeping inside a truck in a concrete yard in Northern Ireland, Guy Martin has lived within 20 miles of the Grimsby hospital he was born in, on the 4th November 1981. But that hasn't stopped the professional truck mechanic from winning multiple international road races, plus scoring fifteen Isle of Man TT podiums.
This Christmas you can get hold of his new book, 'We Need to Weaken the Mixture' and celebrate the festive season with the return of the million-copy selling truck fitter.
Available: www.amazon.co.uk
---
  8. Discover the revelation of Honda's Fireblade!
Price: £6.99, ClassicMagazines.co.uk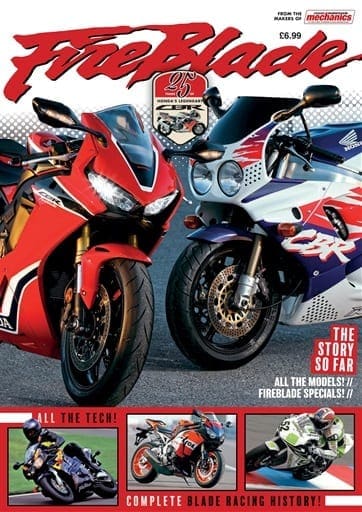 Grab your copy of the sought-after bookazine 'Fireblade' this Christmas! When it first appeared in 1992, Honda's  BR900RR FireBlade was a revelation. It broke the 749cc sportsbike mould with its 893cc engine and established a dynasty which today, 12 generations of Blade later, remains at the cutting edge of sportsbike innovation as the CBR1000RR Fireblade.
All the models, all the Fireblade specials, your nearest and dearest can discover the story so far this Christmas!
Available: www.classicmagazines.co.uk     
---
9. Classic DirtBike show tickets
Price: from £12 (under-12s go free!), ClassicMagazines.co.uk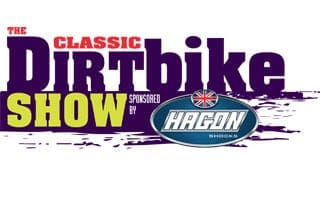 The annual off-road and road-racing show will be returning to Telford International Centre over the weekend of February 16-17, 2019.
From parts and spares to accessories, riding kits and bike projects if you're up for a challenge! The outdoor autojumble will be overflowing with bargains for you to get your hands on, so why not treat your loved ones to seeing some of the very best off-road machinery this Christmas!
Tickets available: www.classicmagazines.co.uk
---
10. TomTom RIDER 450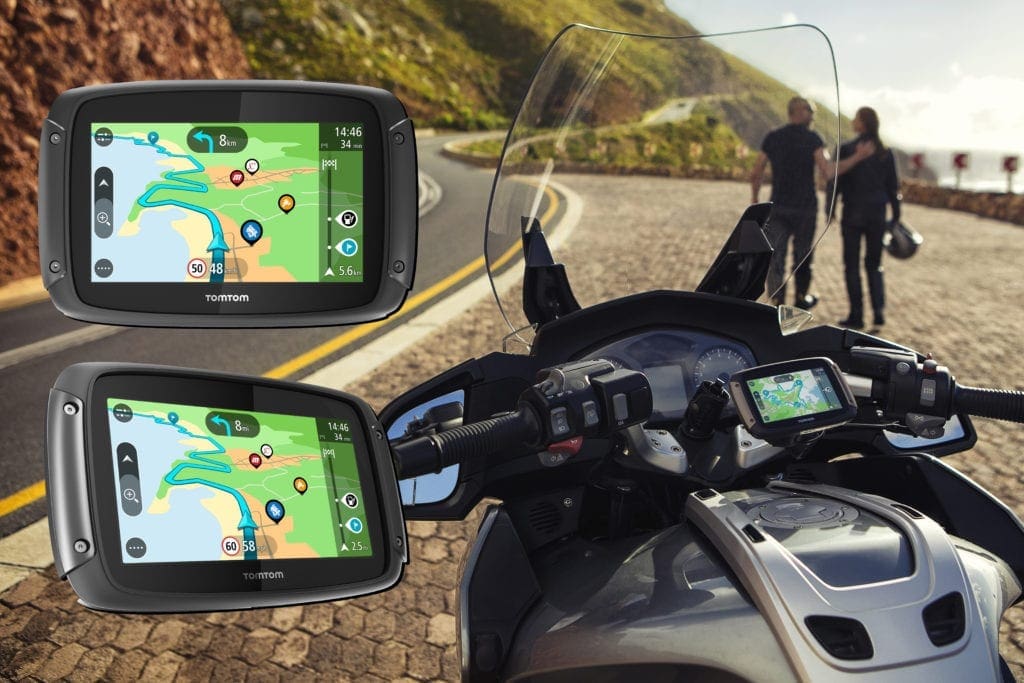 TomTom have just updated their range of RIDER motorcycle sat navs – overhauling and upgrading the software across their range of devices, while delivering their new flagship model, the TomTom Rider 450. The sat nav allows bikers to discover the most interesting and exhilarating routes to liven up their journeys – offering the chance to choose between 'Windy Roads', 'Hilly Roads' and 'Roundtrip Planning'.
It's a clever feature which works surprisingly well in practice. These include biker meeting points, restaurants and hotels, even biker museums – everything a RIDER needs for the perfect tour. And it also comes equipped with lifetime world maps, live traffic and speed camera alerts – to help keep you moving when out on two wheels.
This is now an essential piece of kit in biker arsenal!
Available: www.amazon.co.uk

Enjoy more Classic Dirt Bike reading in the quarterly magazine.
Click here
to subscribe.